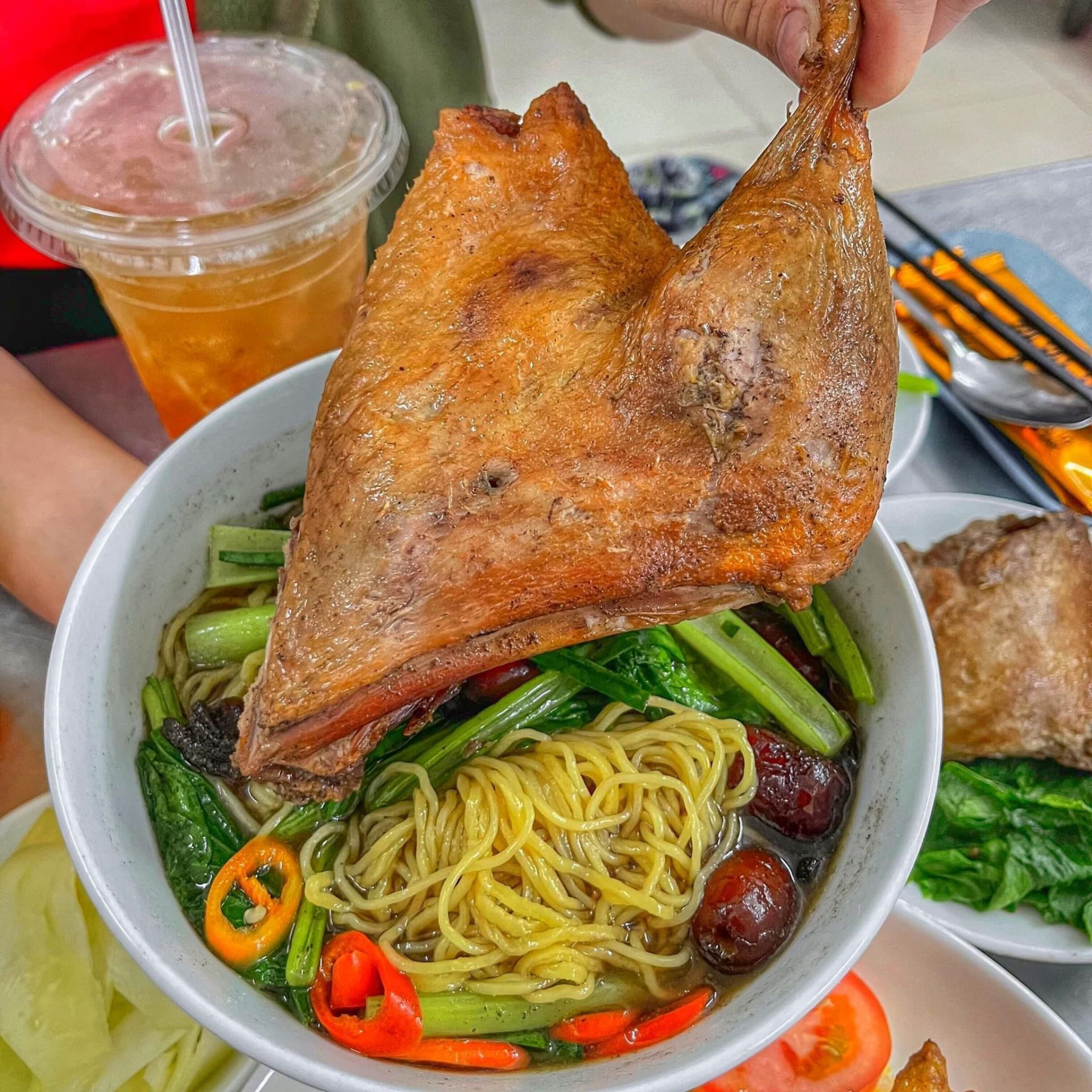 If planning a walking tour in Saigon, you should try at least one of these dishes.  Do not rush to leave if you come to Saigon but have not eaten at least one of these dishes.
These are all attractive and typical local dishes in Saigon city. You will be able to feel the Saigon taste in these dishes. Let's become a food hunters within 1 day to enjoy all the rustic essence here while walking to explore Saigon.
Vietnamese pancake ("Banh Xeo" in Vietnamese)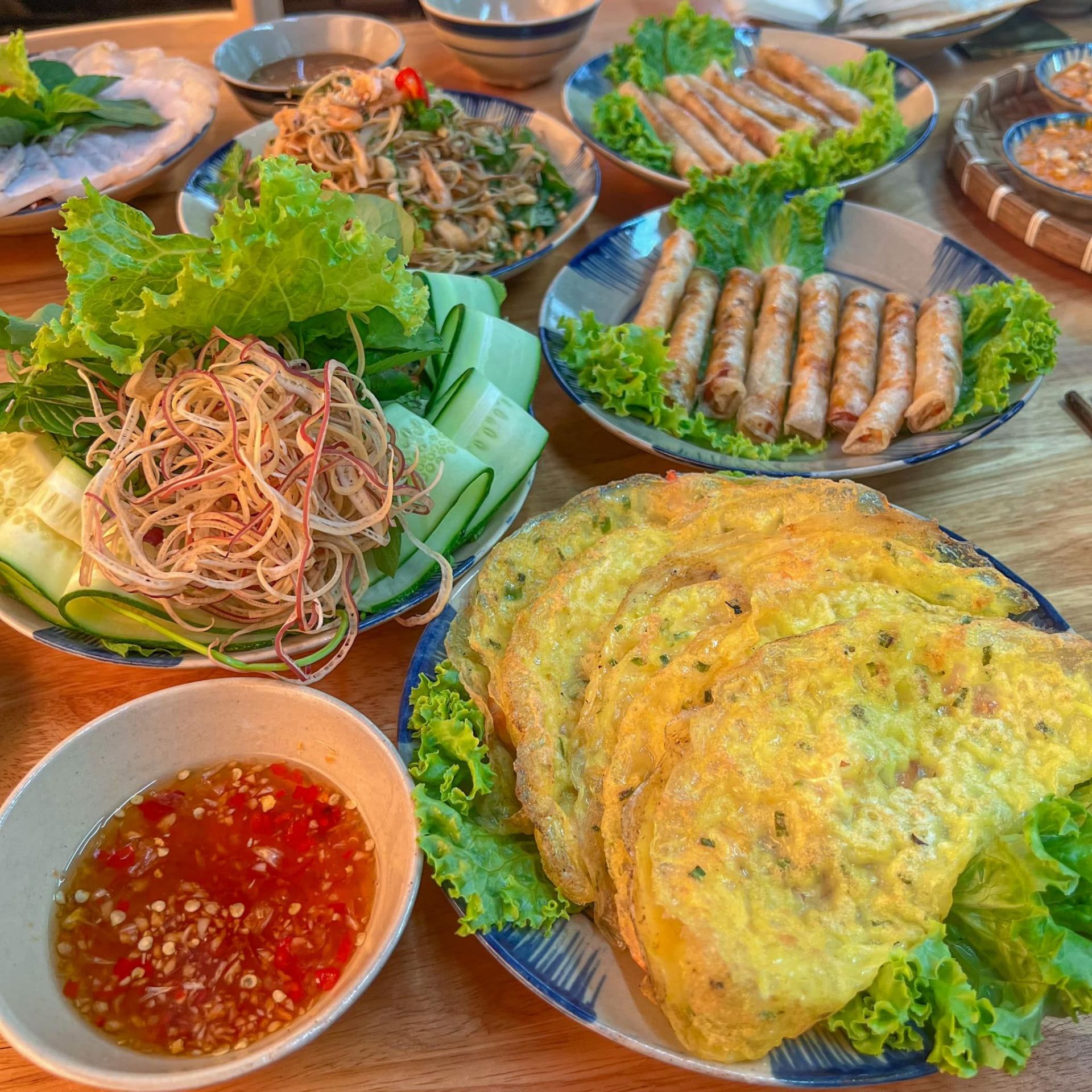 Pancake is a cake made from flour, the outside is yellow from the color of turmeric called the cake skin, and the inside is filled with shrimp, meat, bean sprouts, cassava, and chives. You can eat it with or without rice paper. We also often wrap these pancakes and vegetables in rice paper and dip it in the dipping sauce.
Address for you: 233E Dinh Tien Hoang, District 1.
This dish is also very famous in the West of Vietnam. The difference between Western pancakes and Central pancakes is that Western pancakes are bigger, the skin is soft, and the inside is soft, and the closer to the edge, the crispier it is.

Water Fern Cake ("Banh Beo" in Vietnamese)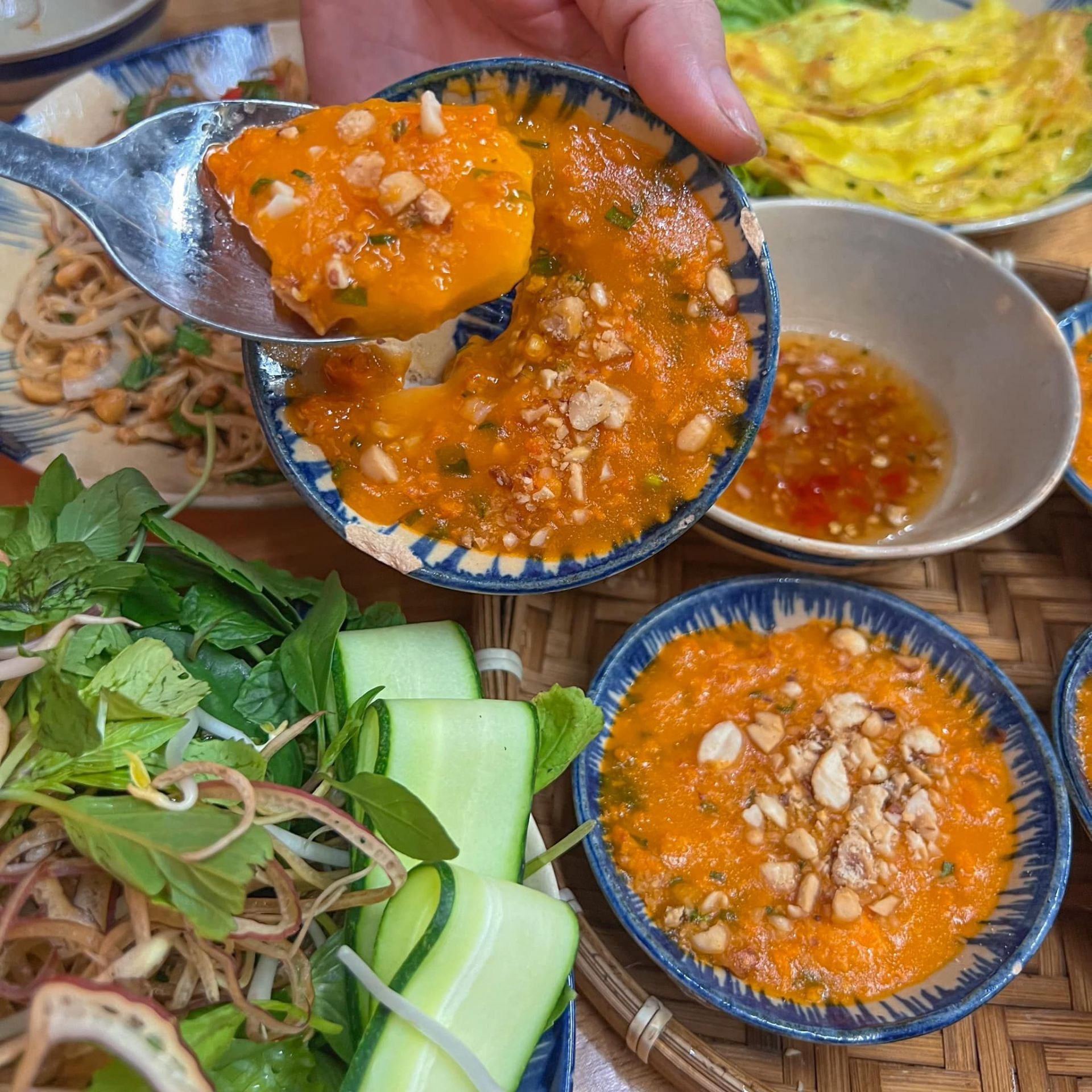 Water Fern Cake is made from a combination of rice flour and tapioca. It is a popular street food in Vietnam. Ingredients include rice paper, dried shrimp, deep-fried pork skin, onion oil, and dipping sauce. 
Address for you: 233E Dinh Tien Hoang, District 1.
Special duck and egg noodle soup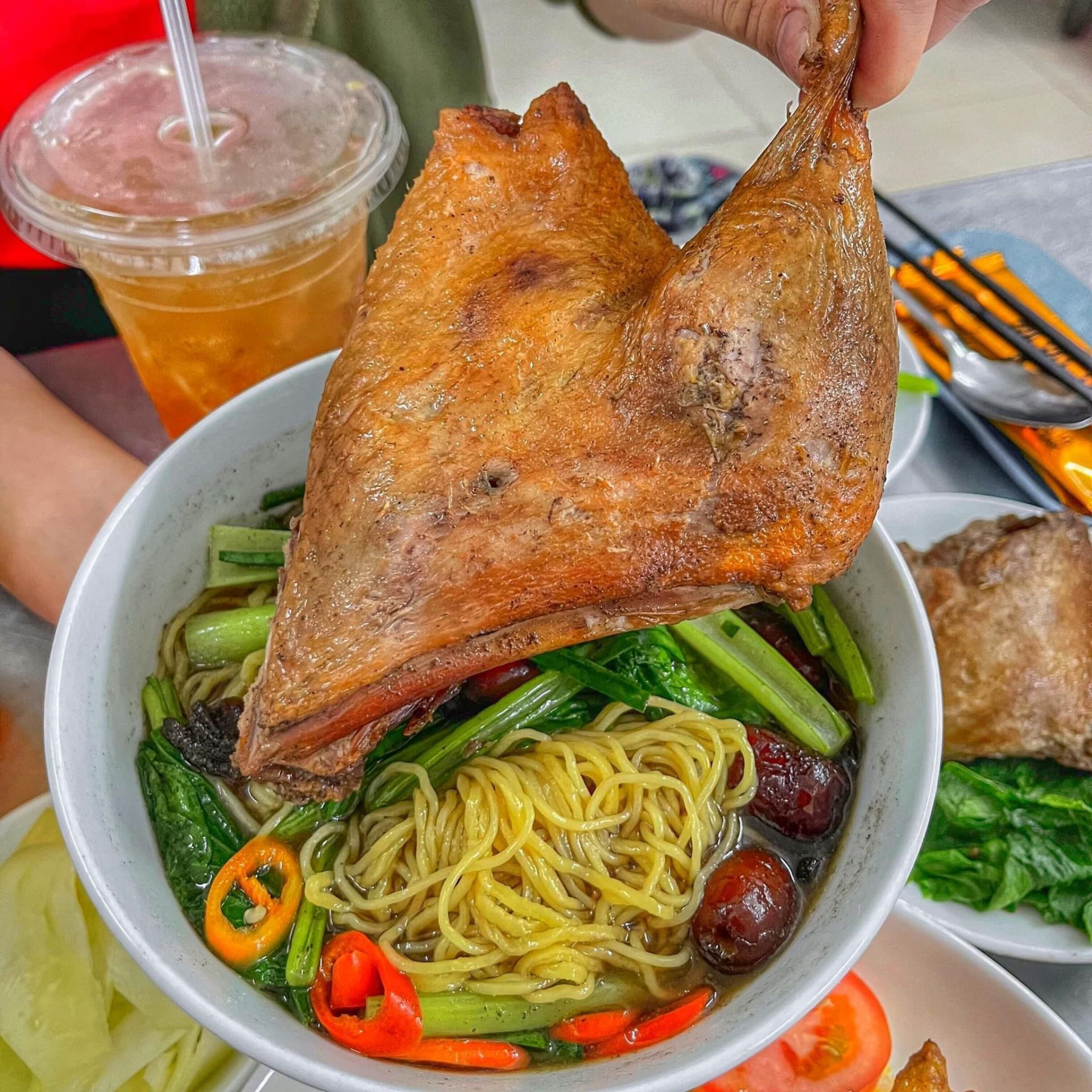 The Chinese in Cho Lon developed the distinctive duck noodle dish as part of their living and cultural exchange with the Vietnamese people. This is the same dish that is nearly impossible to find in Western nations. It will therefore be a wonderful experience for you to sample duck noodles. Once you give it a try, you'll see why Saigon people love this meal that much.
The address for you: A Hin hidden duck noodles - 99 Thanh Thai, Ward 14, District 10, Ho Chi Minh City (Saigon City).
Khau Nhuc
steamed sticky rice.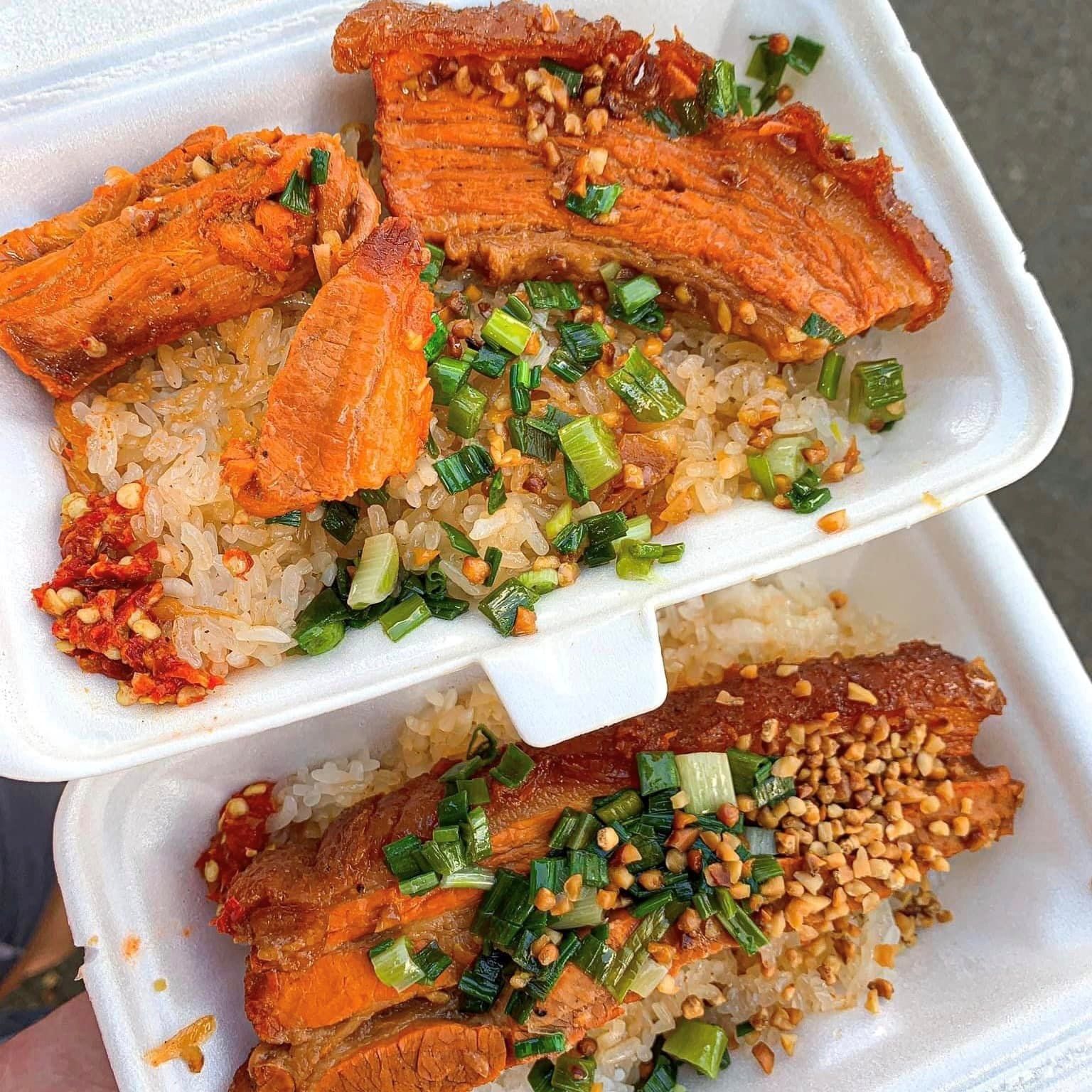 The dish has a strange name - sticky rice with humiliation is one of the famous specialties in Lang Son province, and is also a favorite dish of the Chinese regional culinary association in Ho Chi Minh City.
The sticky rice dish is impressive because the filling is a large piece of meat that is placed on top, occupying the white sticky rice displayed below. At first glance, the humiliation stage is easily mistaken for braised meat, but the taste and processing are completely different.
The address for you: 259/236 Lanh Binh Thang, Ward 12, District 11. 
You can try once to Cho Lon, a famous Chinatown in Saigon to try these dishes.
Hope you have the best time during your journey.
Ensure to make a planned trip before going. 
Do not forget to get our special offer once join our tour.