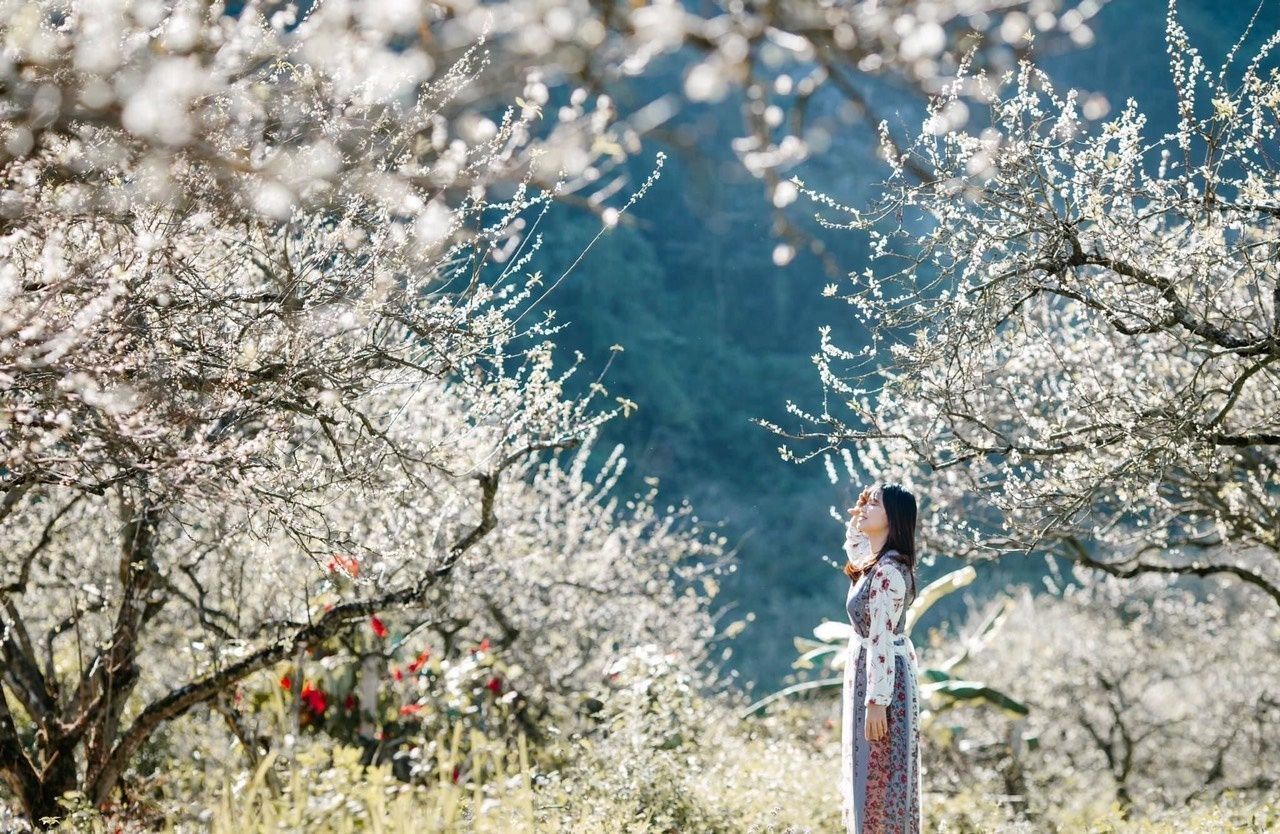 Tet is a fantastic time to consider traveling, however, this means that Tet is always packed with people visiting tourist sites, and prices are, of course, considerably higher. What if you don't like crowded areas and wish to travel for a reasonable price to a location with a stunning view while walking and shooting pictures?
These well-known sites are a wise option for you to enjoy the spring in Vietnam.
Reasons why you should travel after the Tet holiday.
Many people will likely take advantage of going to explore Vietnam on the holidays of the Lunar New Year and Tet holidays. However, there are reasons for you to consider another equally attractive option.
Firstly, Tet will be the peak tourist season, so all airlines, hotels, and travel services will increase in prices very high. On the contrary, in the time after the Tet holiday, you can easily hunt for rooms and air tickets at very favorable prices.

Prices are high, but tickets are sold out very quickly because of the flow of people rushing to tourist attractions. Thus, if you want to explore Vietnam without having to jostle and enjoy the echoes of the Lunar New Year in Vietnam, the time after Tet is the ideal choice for you.
Ideal places to enjoy the spring in Vietnam after the Tet holiday.
Sapa - majestic plateau in Vietnam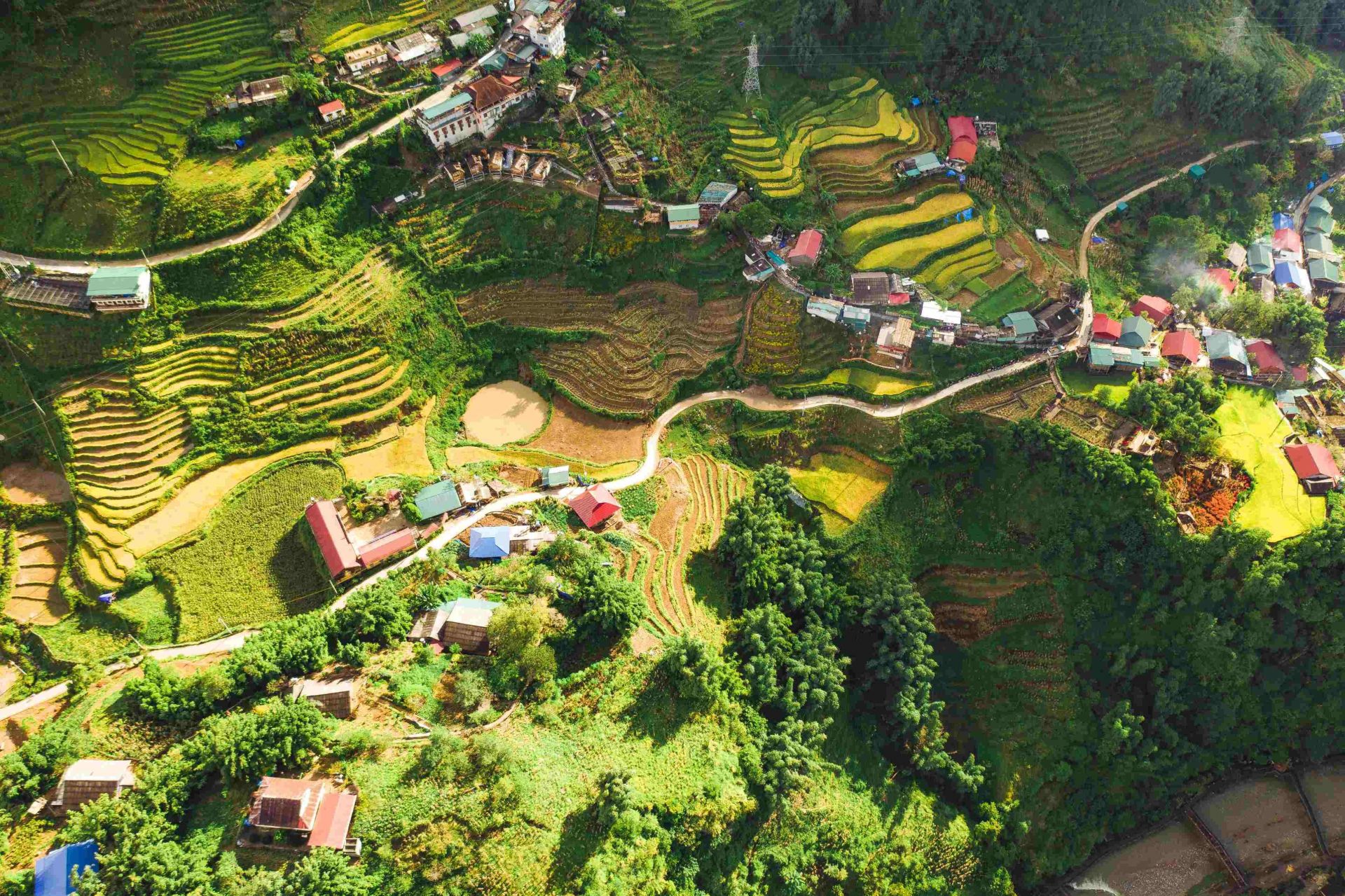 After a bustling New Year, surely a peaceful but still full of life like Sapa is a place worth visiting. When Tet comes to spring, the flowers and grass here are also full of life, bringing with them the fresh breath of nature to welcome a new year. Coming here to enjoy the first days of the year with mild weather in Sapa is a great option. 
Moc Chau town, Son La province, Vietnam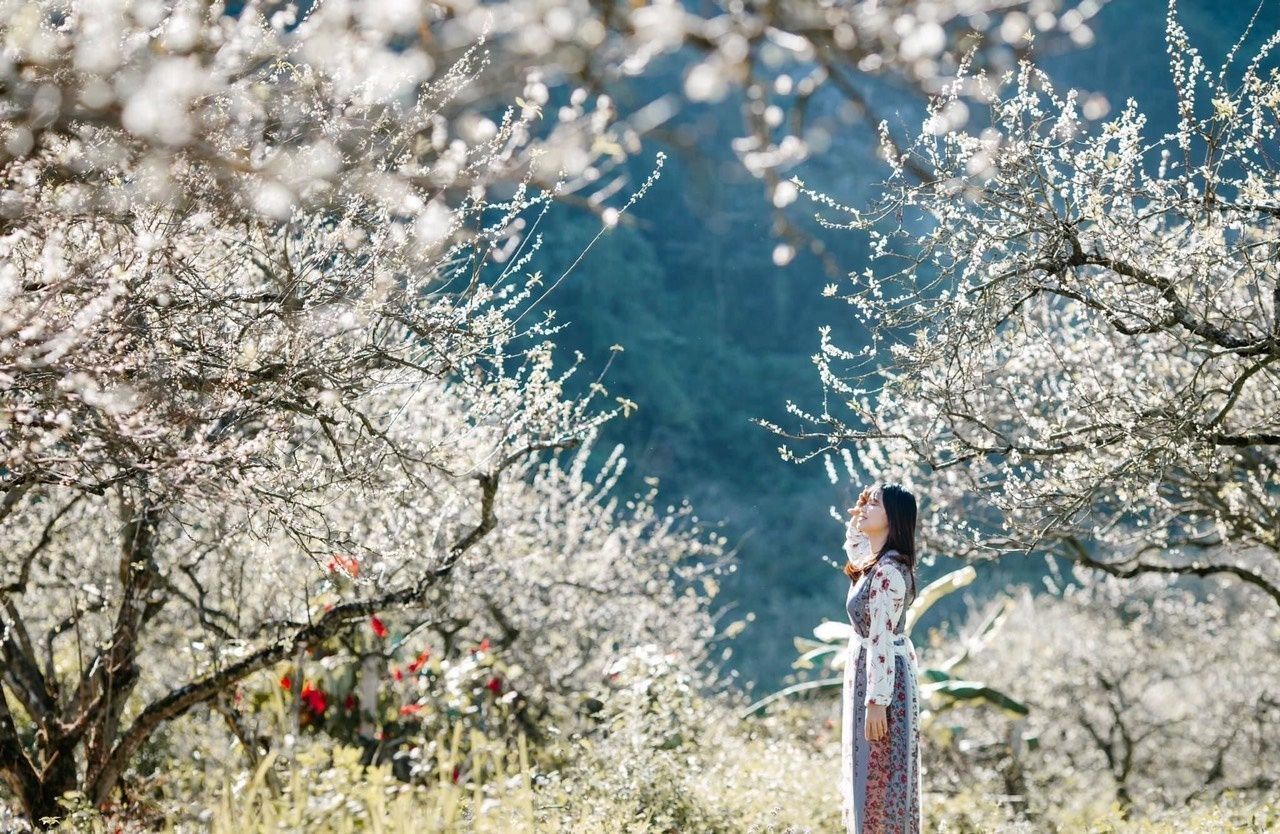 After the Tet holiday is the time when Moc Chau tea farms are sprouting green buds, or the pink color of faded peach petals is opening their buds to welcome Spring. So, this will be your chance to see the natural scenery and fresh flower petals of the Northwest region of Vietnam.
Phu Quoc-pearl Island in Vietnam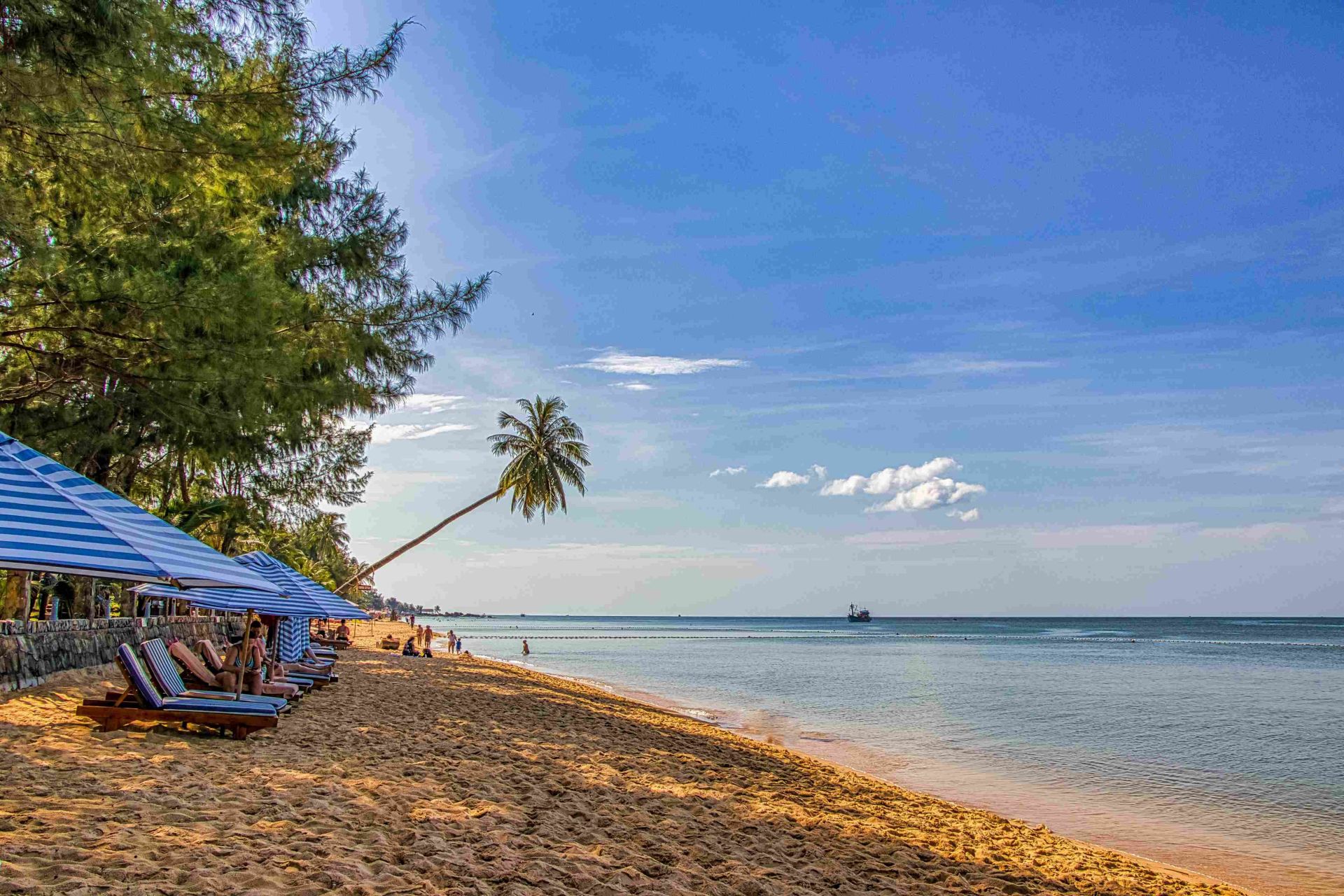 To the South, there is a place known as the pearl island of Vietnam, which is Phu Quoc island. This largest island in Vietnam in spring is considered the most brilliant paradise that you should not miss. Every New Year to spring, Phu Quoc welcomes a large number of visitors to come here to enjoy the taste of spring, the nature of heaven and earth in the sea and islands.
Da Lat - spring city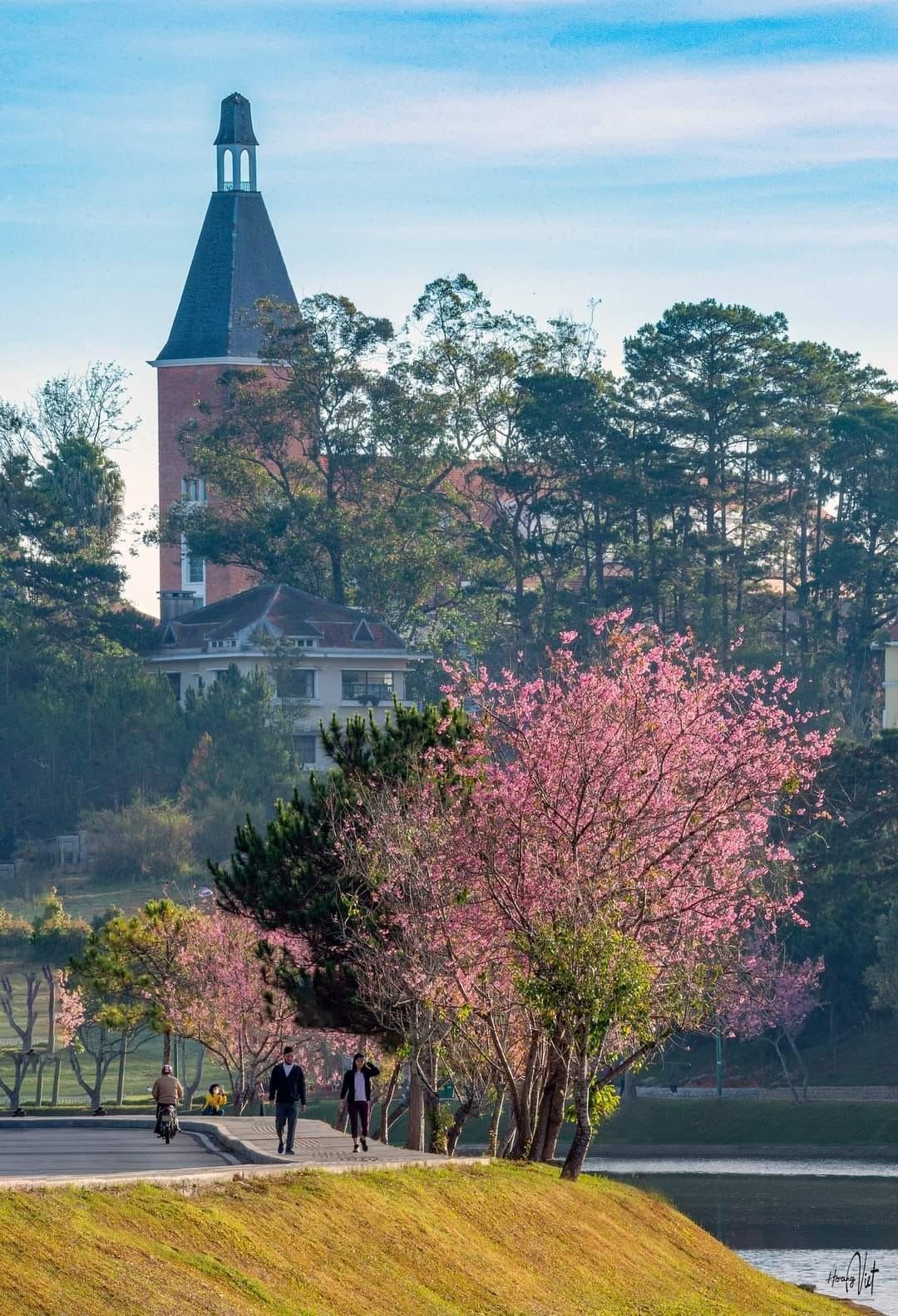 If you still don't know where to travel after the Tet holiday, Da Lat - the spring city on the Lam Vien plateau is definitely a perfect choice. Da Lat spring is one of the most beautiful times of the year. Coming here at this time, visitors will be immersed in blooming flowers, enjoy special fruits only at the beginning of the year, and visit extremely special destinations.
Hope you have the best time during your journey.
Ensure make a plan trip before going. 
Do not forget to get our special offer once join our tour.