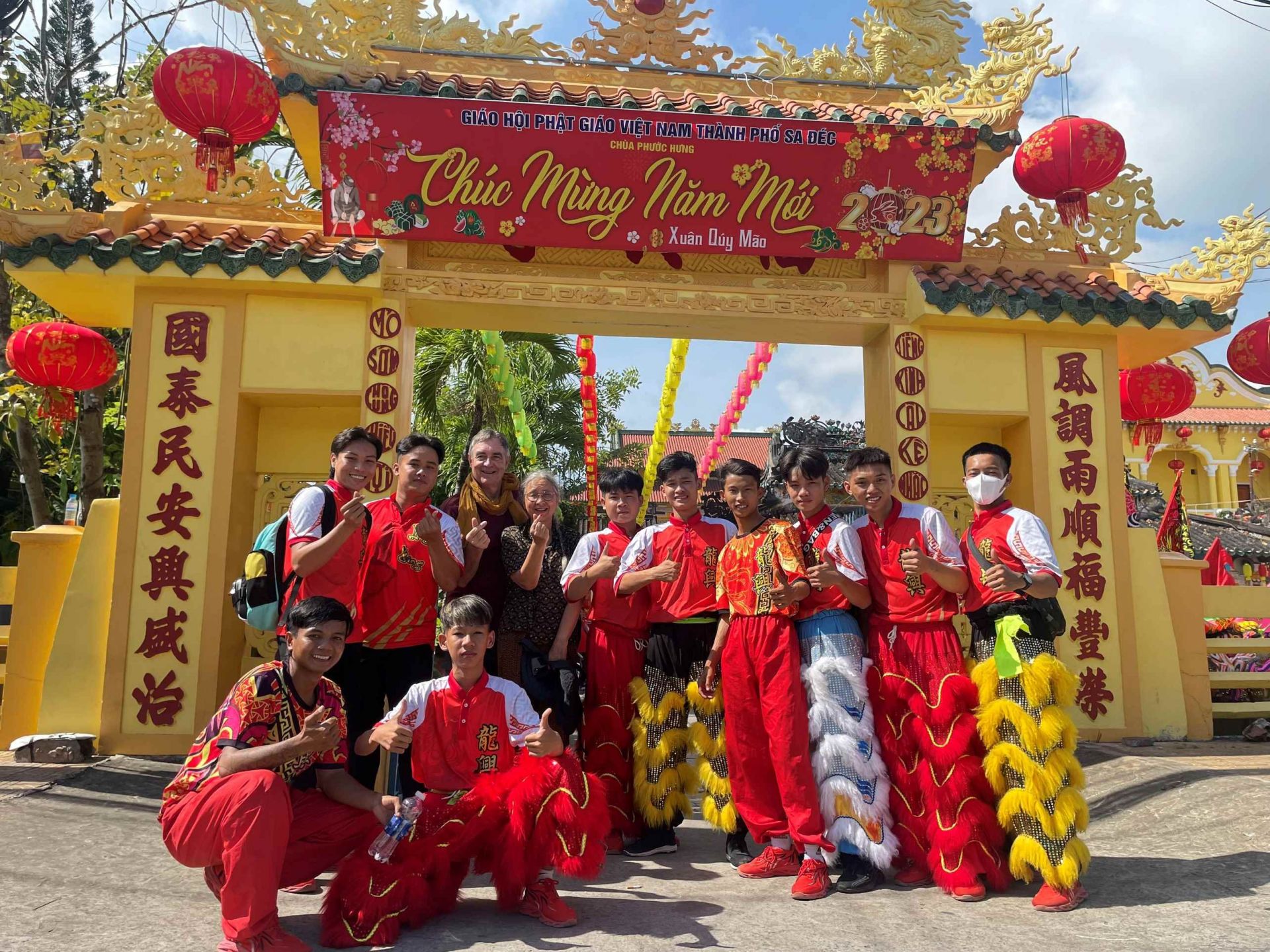 Vietnam is undergoing a Tet atmosphere, and Mekong Delta is waiting for you to come and enjoy the Tet spirit. The locations listed below are great for you to experience Vietnamese traditional Tet culture and capture special moments with your family in 1 Day. Normally, I use photography to capture special occasions. How about you?
Are you prepared to explore these famous locations?
Amazing photography views on the Tet holiday
Visit the floating market during the Tet holiday.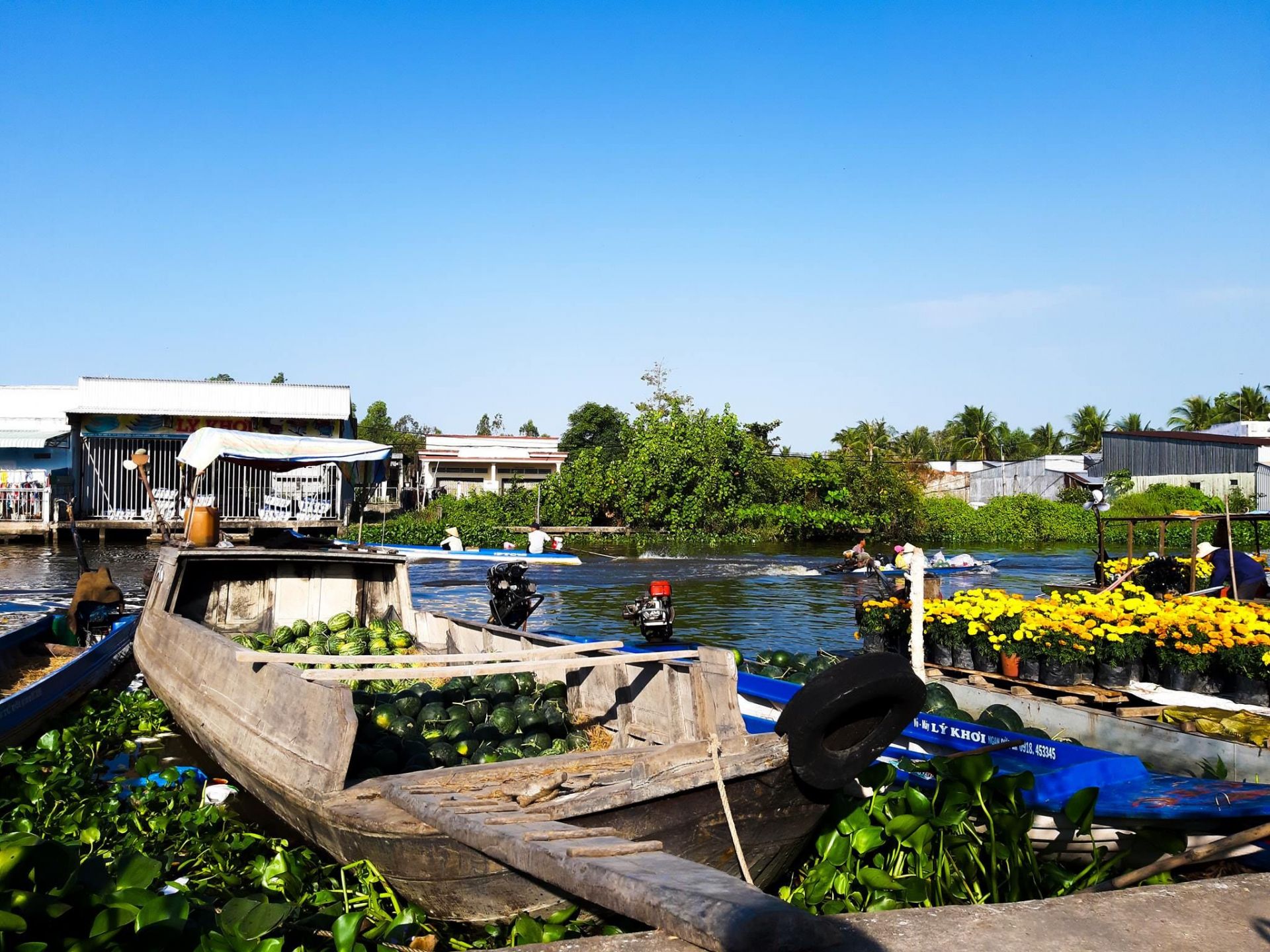 Colorful flowers and fresh fruit will overflow the river at this time. In addition to apricot and peach blossoms, yellow chrysanthemums in pots are another common flower associated with Tet in Vietnam. With that shade, you can retain a lot of the Tet mood in Vietnam with your loved one here. 
Cai Rang Floating Market before Tet is concrete proof for you of the bustle of the locals celebrating Tet. On the first day of the Lunar New Year of Vietnam, the scene here is even more bustling and beautiful. 

Visit Van Phuoc pagoda in Ben Tre Province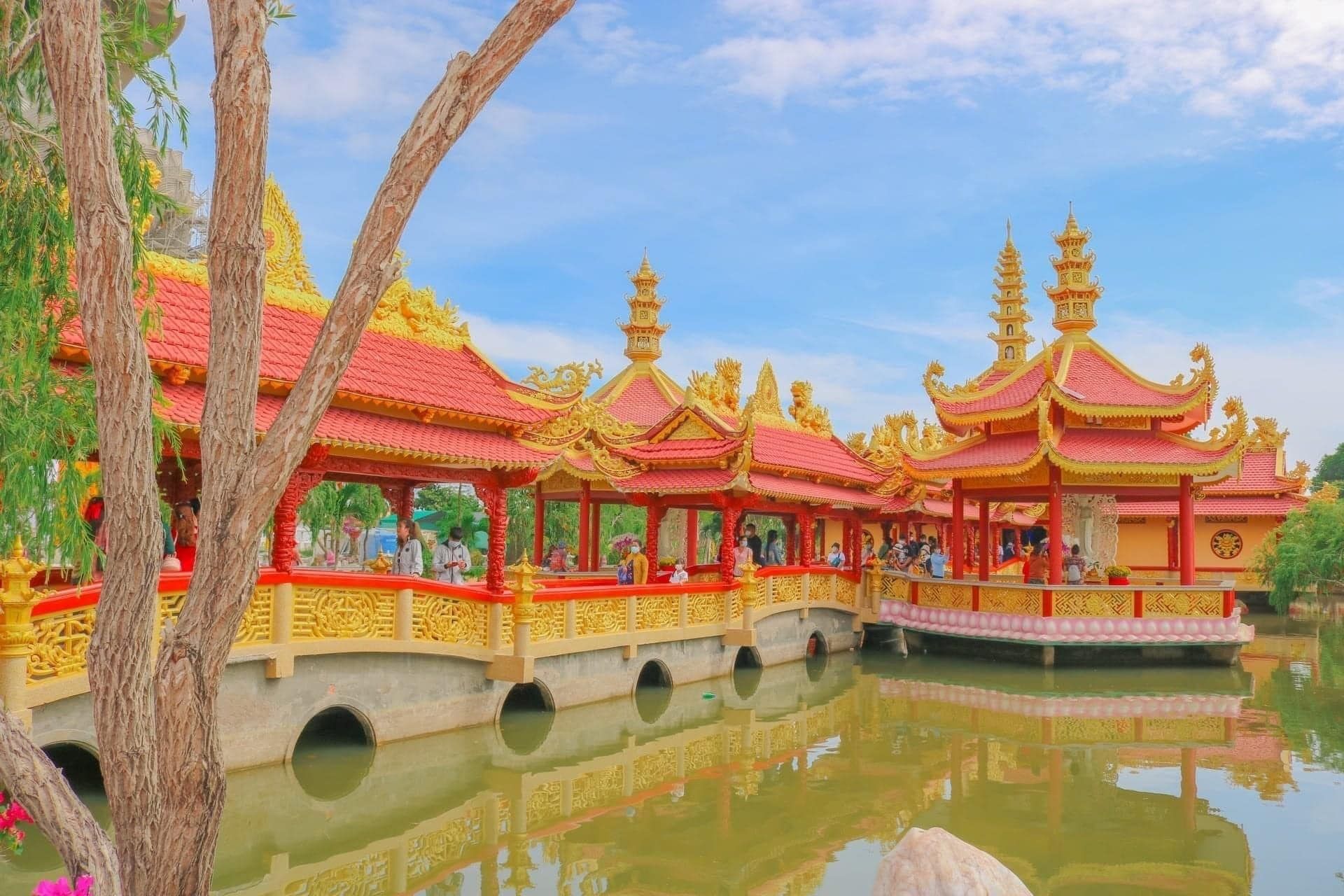 Address: Binh Chien Hamlet, Binh Dai Town, Binh Dai District, Ben Tre.
The pagoda is 46-47km from Ben Tre city, about 1 hour to travel.
You should take advantage of taking photos when it is still sunny and coming in the afternoon will be cooler.
Visit the Ngoc Xa Loi Buddha Temple in Vinh Long Province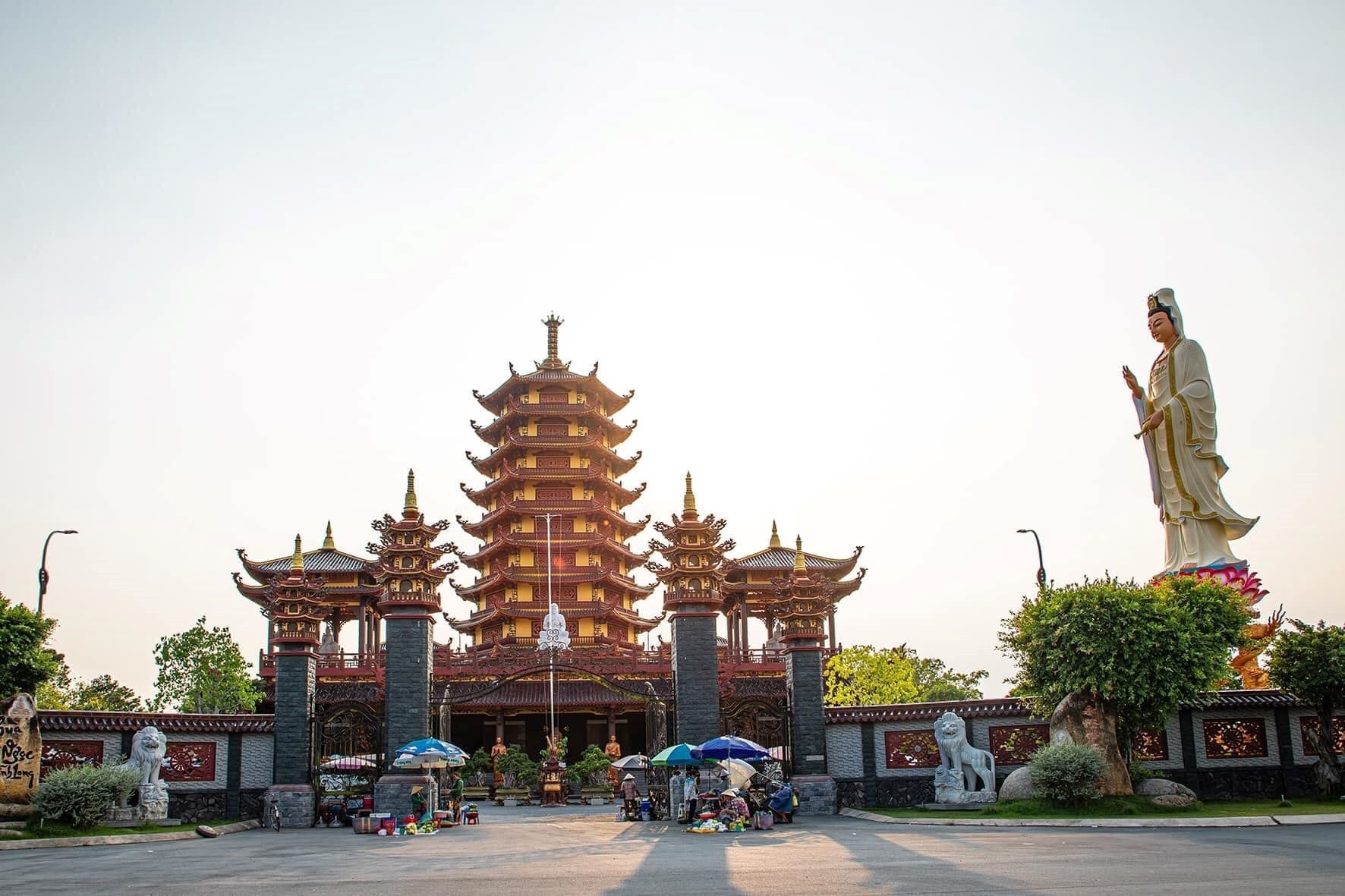 Address: National Highway 1A, Tan Ngai, Vinh Long, Vietnam
Ngoc Xa Loi Buddha Temple is located in Vinh Hoa hamlet, Tan Ngai commune, City. Vinh Long, Vinh Long province is one of the largest and most sacred pagodas in Vinh Long. In addition to the common people coming here to pray for peace and health, this place also attracts tourists because of the view of the whole city when viewed from the square at the temple.
Tet activities for you to enjoy.
Cycling around the western countryside to enjoy the Tet atmosphere.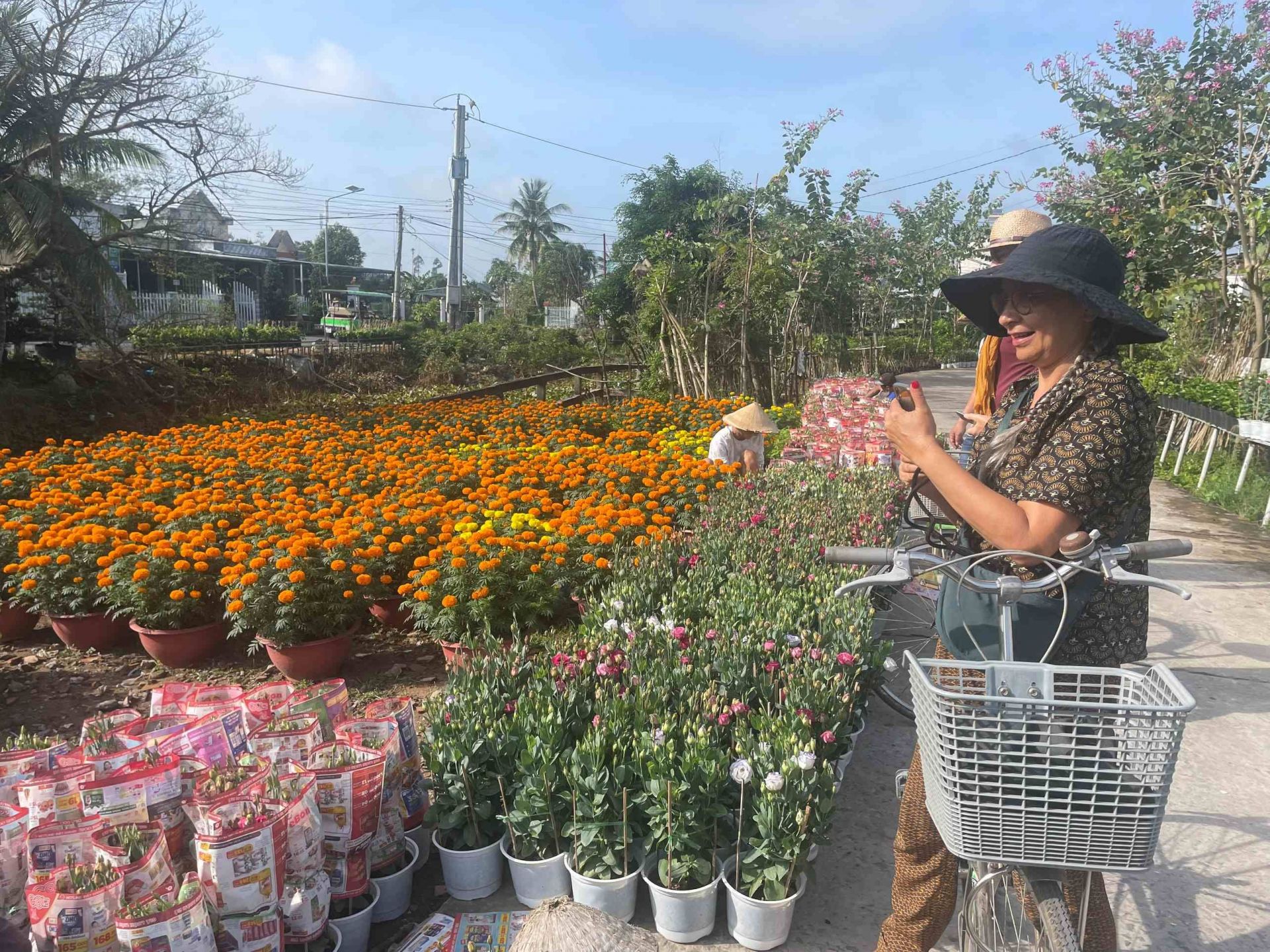 Not only the bustling city but also the peaceful countryside is now filled with Tet flowers. As you cycle along the village road, you will probably be able to hear the bustling New Year music or the locals gathering to sing karaoke together. The bustling atmosphere in the village always brings something special that is hard to replace.
You just need to cycle and enjoy the atmosphere. Your day in the Mekong Delta will be memorable.
Our tour guide is ready to guide and accompany you on your cycling journey through the Western village in Vietnam - Mekong Delta Village.
Enjoying Lion Dance (Mua Lan) - characteristic of Vietnamese festival seasons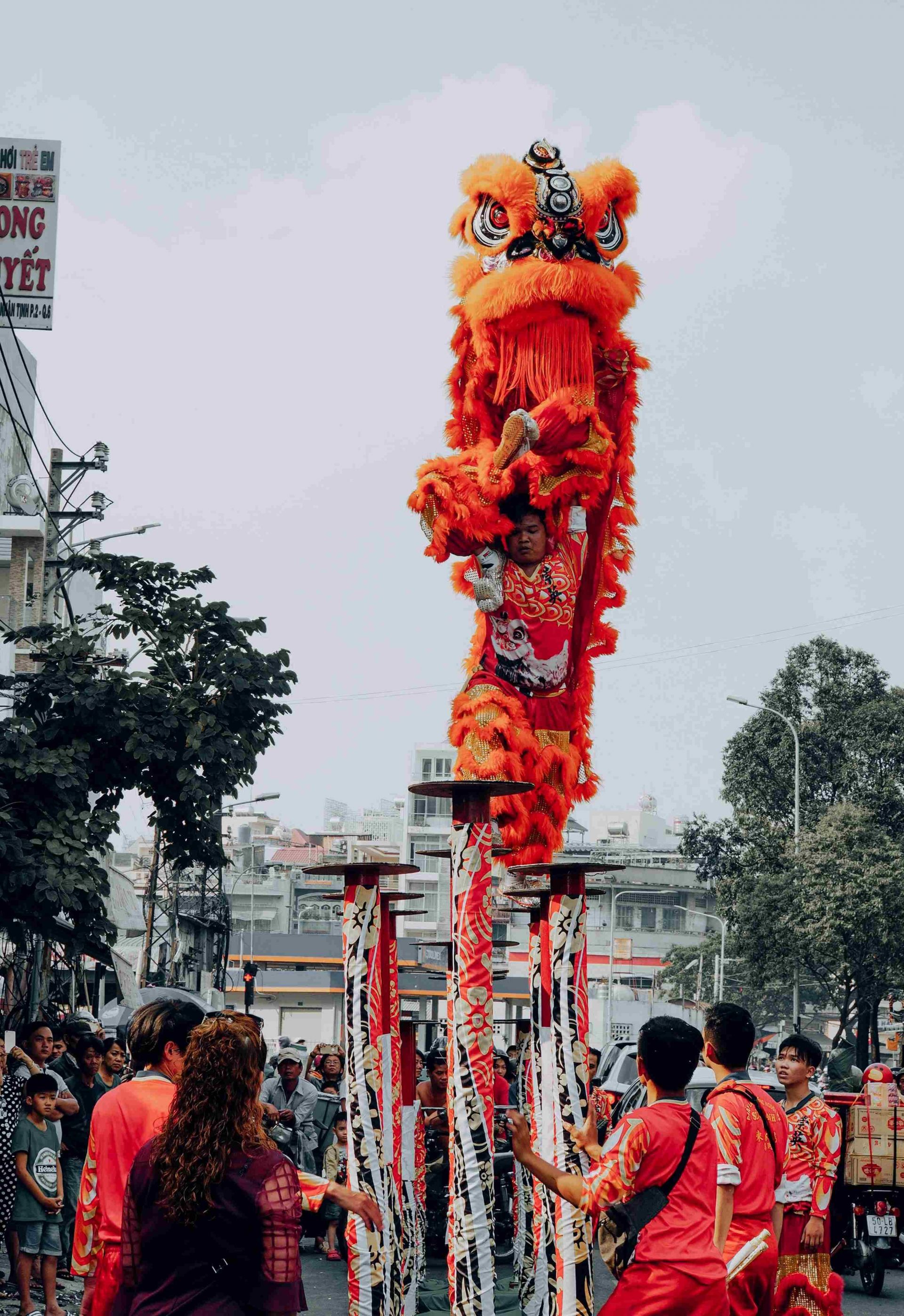 Especially in Southeast Asia, Lion Dance ("Múa Lân" in Vietnamese) has become a very familiar cultural beauty. This is an art and also a spiritual dish of Vietnamese people during the Tet holidays. Especially when you visit the West of Vietnam, the Lion Dance troupes will not disappoint you.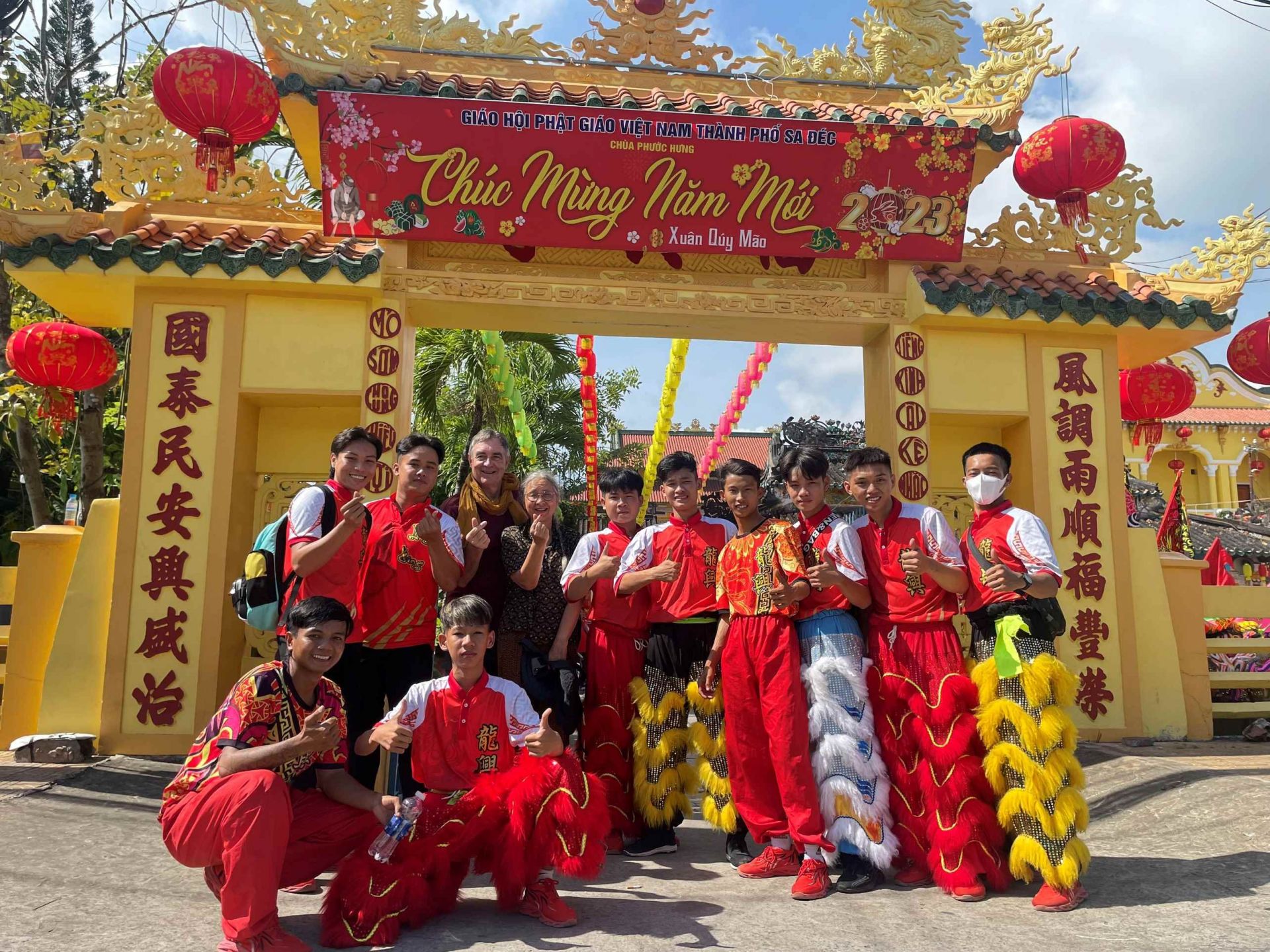 This is a picture of a lion dance group in Sa Dec city - Dong Thap. Recently, many people have been coming here to celebrate Tet.
Collecting the red color of the Tet holiday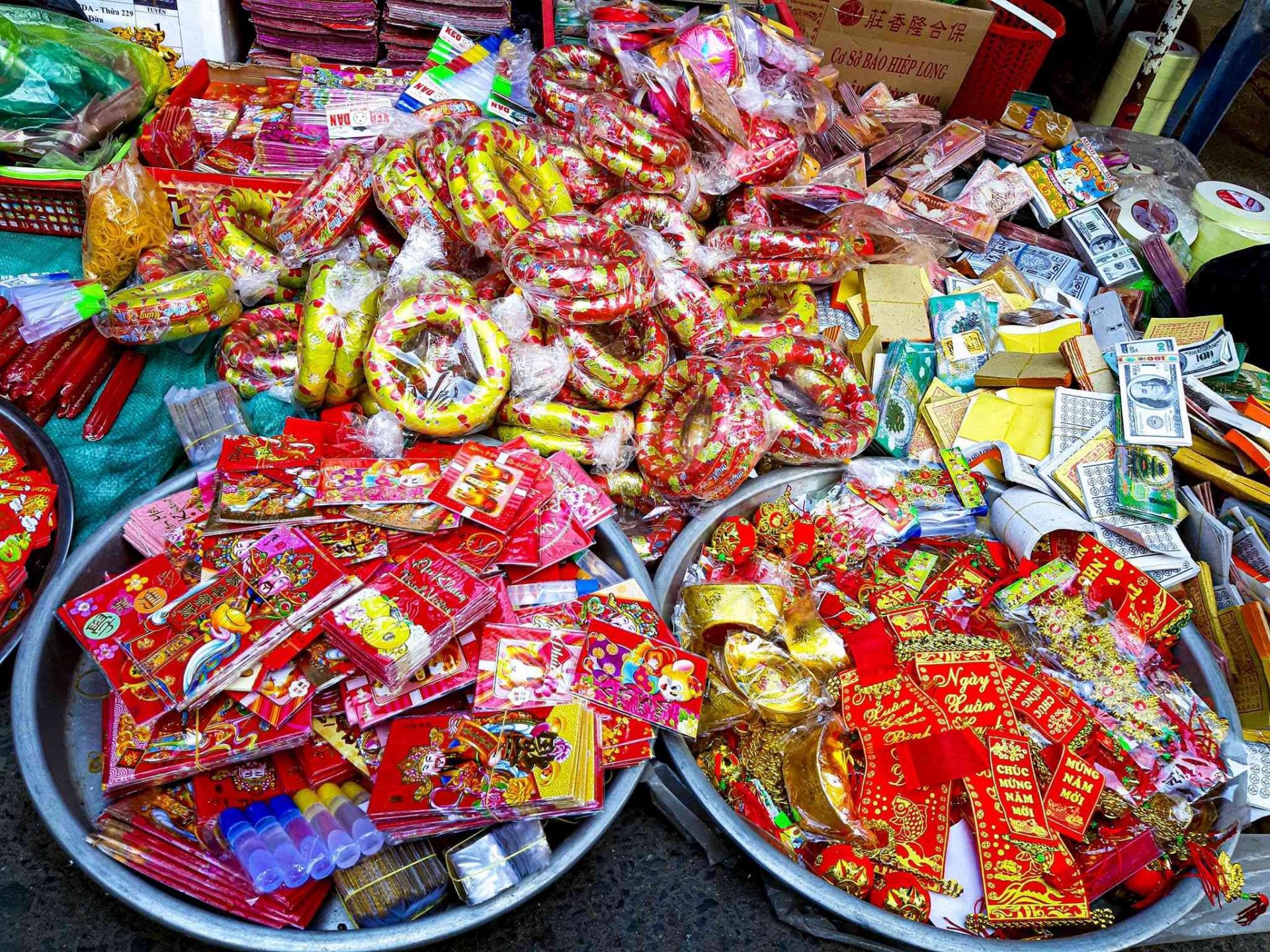 One of the typical red colors of Tet is the red lucky money. Specifically, during the Lunar New Year in Asian countries, it is customary to put money in a small envelope decorated with bright red or vermilion to celebrate children's age. In the southern dialect of Vietnamese, that money is called lucky money ("Lì Xì" in Vietnamese). We Vietnamese believe that at the beginning of the year, receiving lucky money or giving lucky money to children will receive many lucky things. 
Try giving lucky money to your friends and your loved ones, it's also a way to celebrate the new year according to Vietnamese culture. 
Savor Vietnamese folk dishes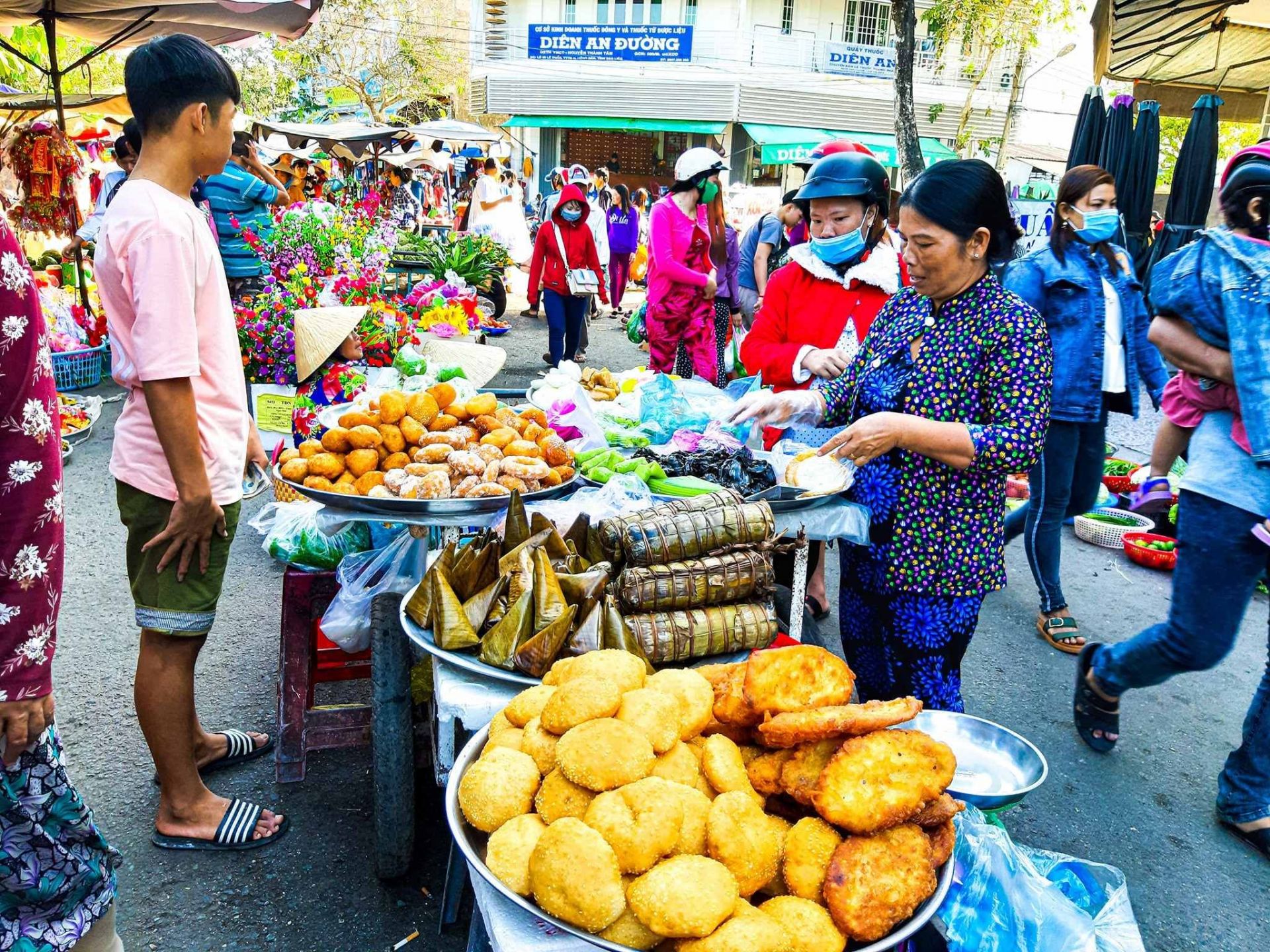 There is no more appropriate time to eat traditional Vietnamese food than the holidays. Especially, it must be mentioned that Banh Chung and Banh Tet, which are long-standing folk dishes are associated with the folk stories of Vietnam. It is the spiritual dish of all Vietnamese people and is also a unique specialty of Vietnam.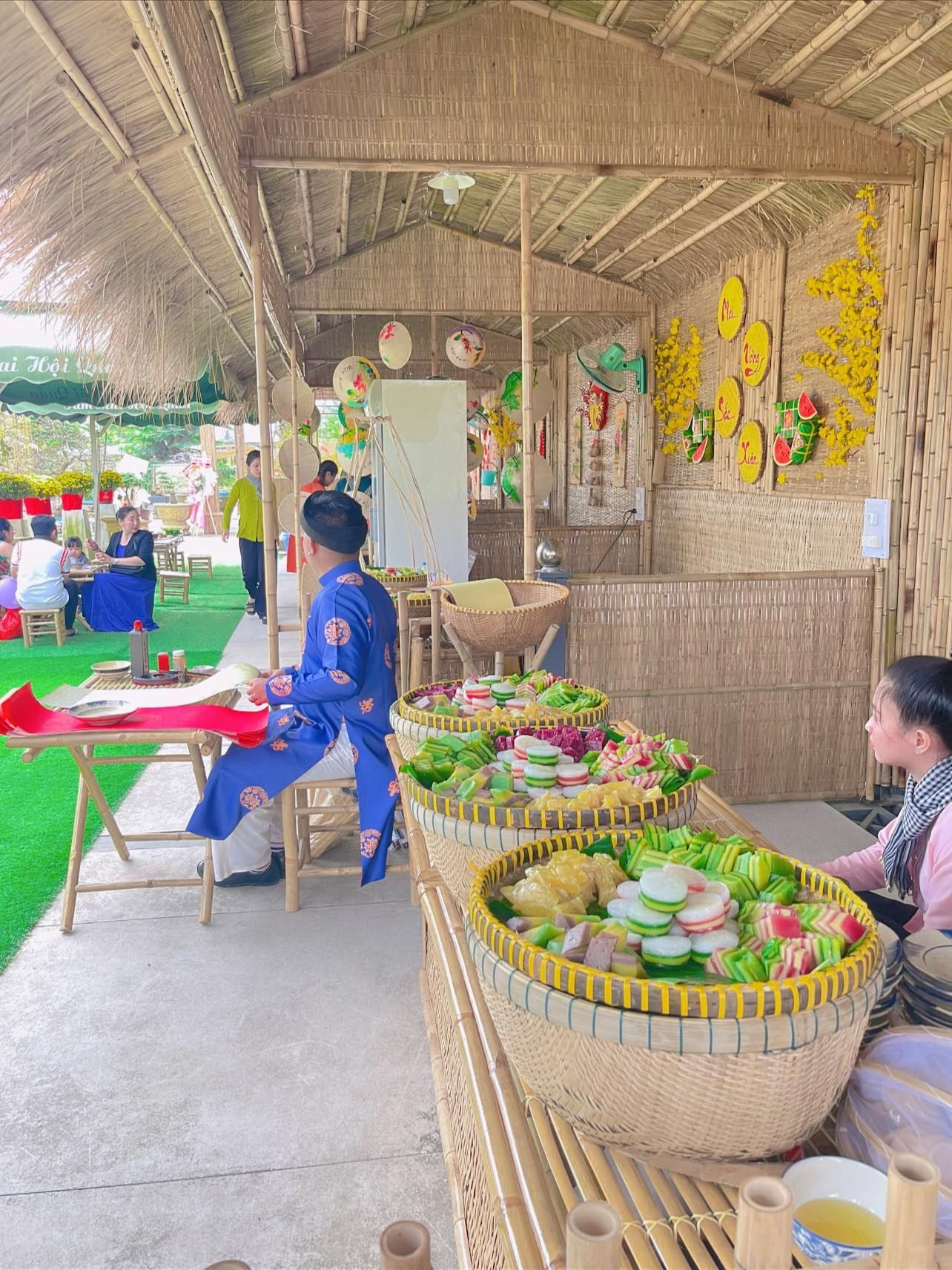 Along with colorful cakes or pepper cakes, the Western market is the ideal place to gather a lot of Tet specialties for you to enjoy.
Do not forget to get our special offer once join our tour

JOIN GROUP HERE

to learn our tips as well as discuss them before going to these locations.