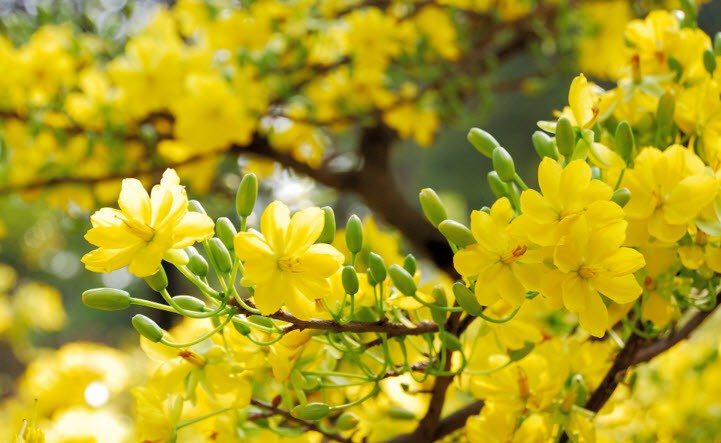 Vietnamese Lunar New Year (or Tet holiday) is celebrated for an upcoming new year of Vietnamese people. With us, this is the biggest holiday of a year. Tet will be time for us to return to our hometown and visit our family, relatives, friends, etc. In 2019, the first day of Tet will be the 5th of February. Normally, Tet holiday falls between the end of January and the middle of February. Vietnamese people will celebrate Tet holiday for around 8 days. If you are curious about how we celebrate, let's find out.
1. What is the difference in Tet? 
2018 was the year of the Dog but Tet of 2019 will be the year of the Pig. According to Vietnamese zodiac, Pig is the number twelfth and the last animal on the list. To most of the Vietnamese people, Pig stands for wealth and fortune. In theory, the characteristic of a person is decided by the year he was born. If you were born in years of the Pig, you are energetic and always enthusiastic.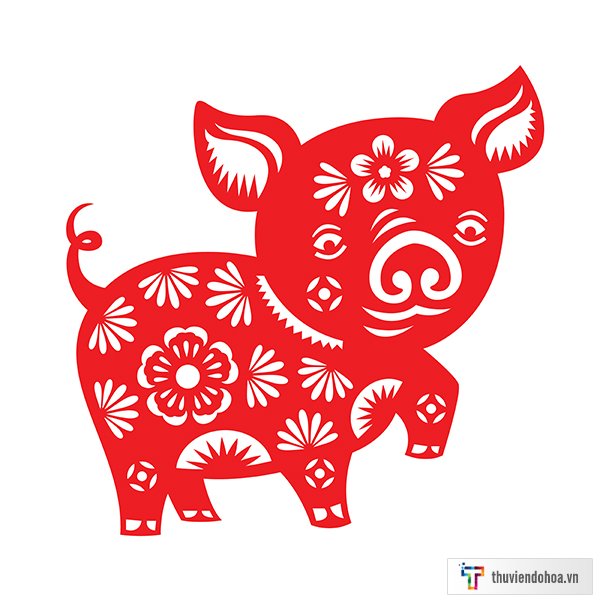 2. How do Vietnamese people prepare and celebrate Tet holiday?
Before Tet, Vietnamese people start to clean the house, repaint the faded walls, etc. This is a chance for us not only clean the dust but also swept out all of the bad luck. The stuff in our house is more than items, they become an essential part of our daily life. We believe that if we clean them carefully, they will bring us happiness. We need to clean the house before 23rd December of Lunar New Year. It is the time when Land Genie and Kitchen God return to the Heaven and report back to The Jade Emperor whether our family is doing good this year or not. Making properties neat and clean can help owners improve their image when he has guests visiting. The guests also feel respected when they are treated in a beautiful house.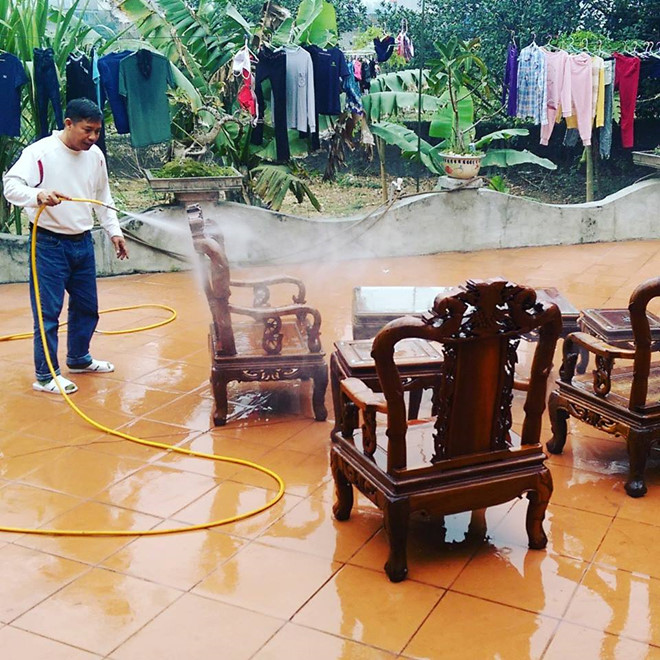 Another thing Vietnamese people must do before Tet is cooking Bánh Chưng. Based on Vietnamese legendary story, Bánh Chưng was a cake that created by prince Lang Liêu - son of Hùng King VI. Bánh Chưng is symbol of the Earth. Bánh Chưng was offered as presents for the King. Since the legend was passed down for hundred years, Vietnamese people always cook Bánh Chưng to offer ancestors in the altar on the first 3 days of Tết. Bánh Chưng is made from mung beans, pork and sticky rice. It is wrapped up by phrynium leaves or sometimes banana leaves and boiled. Boiling time can go up to around 10 hours.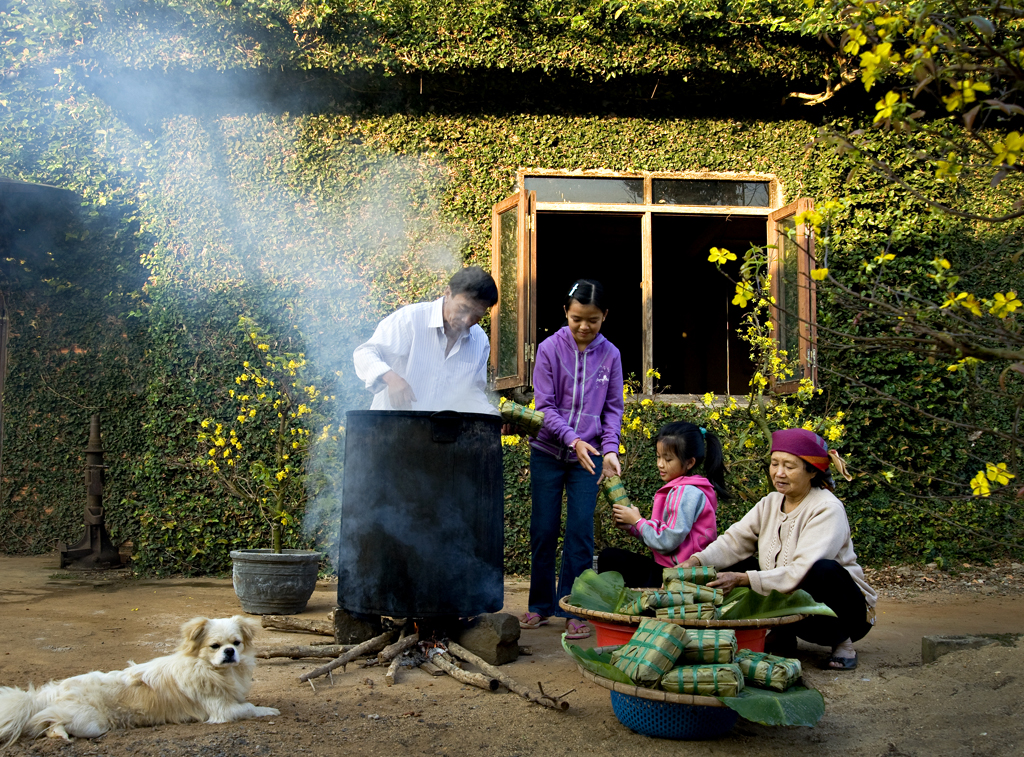 To make the house more beautiful in Tết, Vietnamese people also decorate the house with flowers. In the North of Vietnam, people prefer cherry blossoms while the Southern people would like to have apricot blossoms instead. Cherry blossoms are the symbol of innovation, growth, and development. Apricot blossoms are known for patience, the sacrifice of Vietnamese people in general. Besides that, they represent nobility and wealth. Moreover, some people want to have a tangerine tree in their house for having more fortune.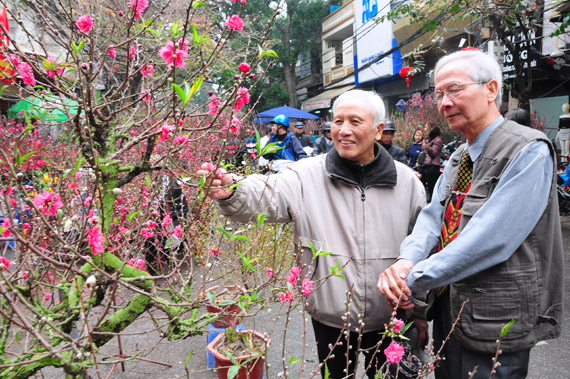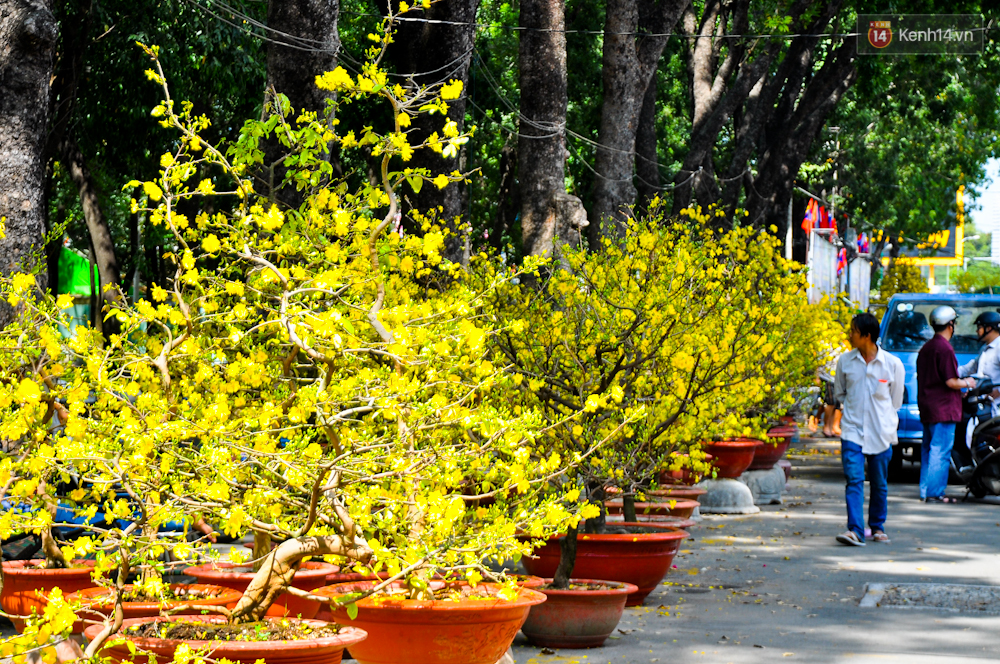 During Tết holiday, most of the stores, restaurants, markets are closed. Therefore, Vietnamese people have to purchase things in advance. All of the new items should be bought before Tết like clothes, sweet snacks, candies, etc. New stuff will bring to new energy, new hope for the upcoming year.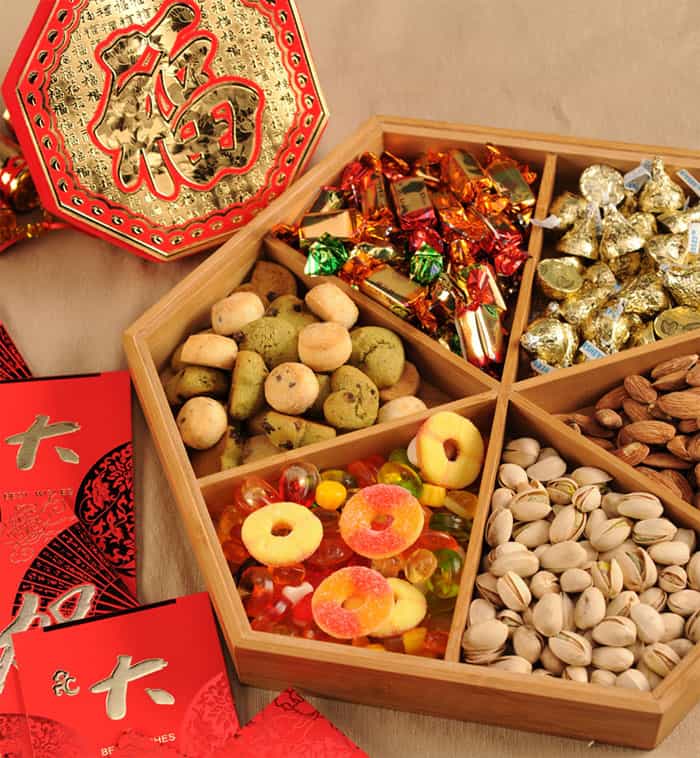 The very first thing we do on Tết holiday is "xông đất". That's mean the owner of the house will choose a person who has good characteristics and health to step in the house. We believe that he/she will bring luck to the house for the whole year.  Sometimes, the owner will leave the house a few minutes before New Year's Eve and come back just as the clock strikes midnight to make sure no one but the assigned person makes his/her first step into the house.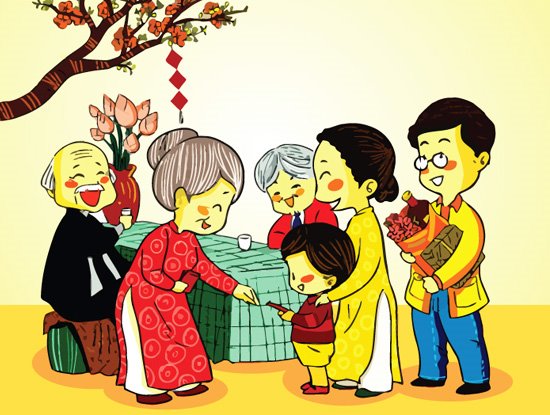 On the first day of Tết, all family members return to the husband's family side to wish a longevity life to their parents, grandparents and burn incense to pay homage to their ancestors. Then, the seniors will wish their child, grandchild a successful life in the new year. After that, the children are given red envelope with lucky money inside. On the second day, Vietnamese people will do the same as the first day, but this time they will go to the mother's family side. On the third day, Vietnamese people will visit their old teachers with friends.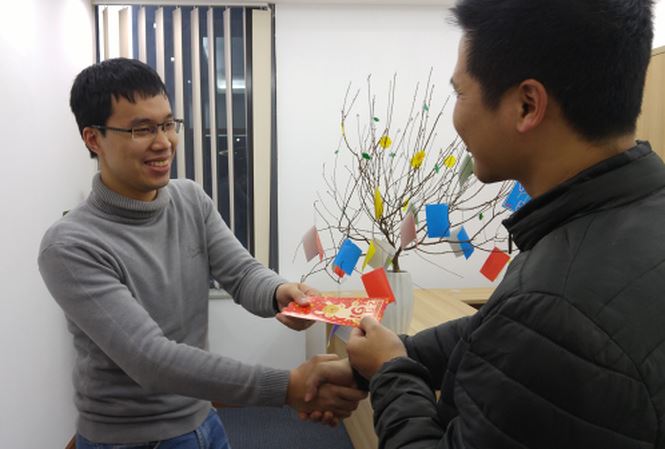 Next, Vietnamese people use lucky money which they just received recently to play cards with relatives or friends. Those kinds of games such as blackjack, Lô tô (nearly the same with Bingo), cờ cá ngựa (petis chevaux), etc. are popular choices between family members during the Tết holiday.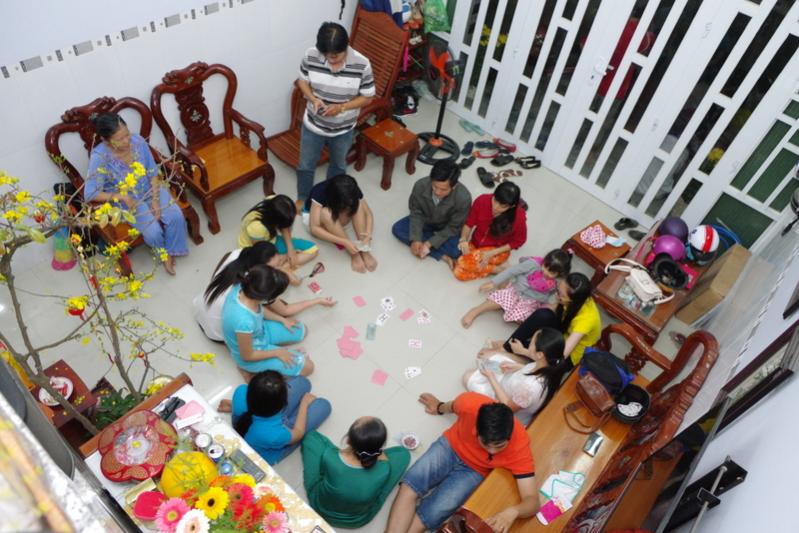 After visiting parents, Vietnamese people will go to nearby pagodas to pray and wish for a lucky and successful year. This is also a moment for spiritual life, it's time to have peace and leave all of the worries behind. When they go to the pagoda, they can ask for a piece of flowers or trees in pagoda from the monks to bring back home and keep them as lucky items which called "lộc".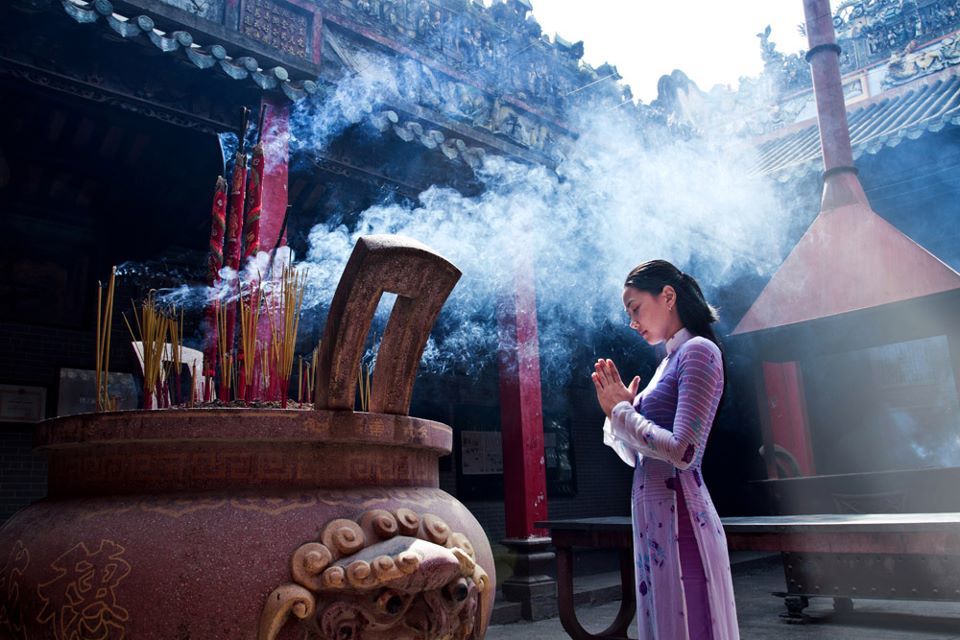 After Tết, some will come back to work. But there are still many festivals occur around this month. Especially in the North, lots of festivals start from 6th January of Lunar Calendar until the end of January. Some festivals which attract thousands of locals to come are Hương Pagoda Festival, Khai Ấn Đền Trần in Nam Định Province, Tịch Điền Đọi Sơn Festival in Hà Giang, etc. Each of the festivals has a different meaning. But in general, they all celebrate for a successful year.
3. Tips for traveling during Tet holiday
In Tết holiday, local people come back to their hometown to celebrate New Year. That means hotels and guesthouses are always available. You will have even more choices compared to ordinary days.
If you have a chance to visit Saigon every time of the year, you will see that the traffic here is totally chaotic. But it will be different in Tet holiday, the street is empty, you will see no cars or motorbikes. It looks like you step on another side of Saigon.
Booking your transportation ticket in advance
In this time, the local people will use all kinds of transportation to go back home. Buses, trains or plane tickets will be sold out quickly. That is the reason why if you plan to travel around Vietnam during this peak time, you should book your tickets in advance. The sooner the better.
Galleries or Museums will be closed
Unfortunately, some famous galleries or museums in Saigon like Central Post Office, War Remnants Museum, etc. will be closed at this time of the year. So instead of visiting those historical sites, why don't you pay a visit to some local pagodas or temples to understand more about Vietnamese culture and traditions during the Tet holiday. Another choice is traveling to some famous beaches to relax and chill under the sunlight. Here are our top picks for you: Côn Đảo Island, Lăng Cô Beach, Phú Quốc Island, etc.
Coffee shops or restaurants still stay opened
"Where can I find a place to eat ?" - This is the most common question of tourists while they travel to Vietnam during the  Tet holiday. In the past, restaurants or coffee shops will be closed on this day. But nowadays, the demand for entertainment increase so restaurants and coffee shops, especially in district 1, still remains open. Not all restaurants will open but you won't be starving. Convenient stores also open on the Tet holiday.
Service price is charged higher than normal - it's not scamming
The price of most of the service will be more expensive in Tết than in normal days. This is NOT a SCAM, local people will also be charged the same as tourists. Instead of staying with their families, they have to work on the biggest holiday of the year so that's fair enough for overcharging. To read more information and travel guides, click HERE