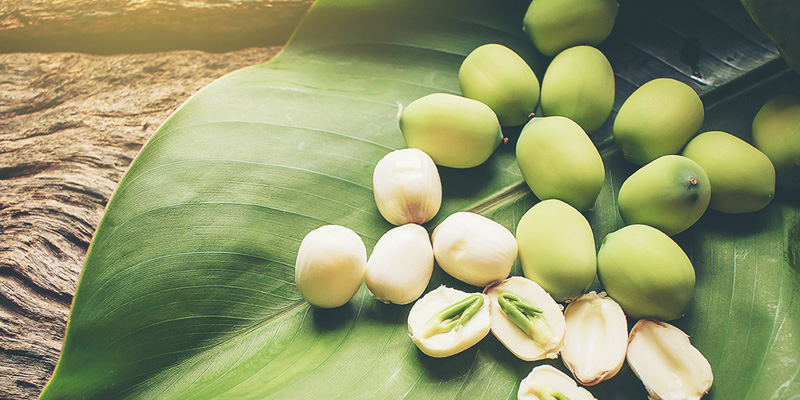 Floating markets, Ha Long Bay, lip-smacking oriental cuisine as well as the crazy traffic jams in big cities (Ho Chi Minh City and Ha Noi) may come to your mind when thinking of Viet Nam. The things mentioned above are not hard to seek while wandering from North to South in your journey. 
But how many kinds of drinks and foods have you tasted in local areas? I will recommend you some dishes you should try once in your trip to Vietnam. Let's find them and then fill in your stomach with those wonderful dishes and drinks in this article Top 10 local snacks in Viet Nam for food lovers
1. Egg coffee | Cà phê trứng
Coffee is the favorite drink of Vietnamese people in the early morning. In fact, Vietnam is the second country that exports coffee beans overseas.
Today, Hanoian makes it more unique and extraordinary with egg coffee. Many people might take a flight to the capital city in order to have a sip on this hot and tasty drink (just kidding).
What makes the egg coffee so special that everyone is dying to drink it? Egg coffee is a childhood memory of Tri Hoa Nguyen and his family. Mr. Giang, Tri's father, is the one who invented egg coffee. There is a shortage of fresh milk in Vietnam during the French War in 1946. He started to use egg yolk as a substitution for milk. That's how egg coffee appeared. However, egg rarely used in drinks, so fewer people liked this coffee. It has become popular since the 1980s. Eggs and coffee are two main ingredients that are carefully chosen by the owner and made with the secret recipes. The creaminess, richness of egg yolks and bittersweet of coffee are the distinguished flavor that remains in your tongue after drinking it. It promises to please even the picky coffee lovers. All things have made it become famous.
Drink egg coffee may be intoxicated to anyone who are not get used to with coffee because of strong flavor. We recommend that you should require they made it with less coffee. 
Address: 39 Nguyen Huu Huan, Hoan Kiem ward, Ha Noi
Opening hour: 7:00 AM - 10:30 PM
Price: 15 000 VND - 30 000 VND
 2. Durian crepe | Bánh sầu riêng
There are many kinds of pancakes in Asia in general and Vietnam in particular. 
These pancakes include Banh Xeo (from Mekong Delta), Banh Khot (from Vung Tau) and Banh Can (from Ninh Thuan). They should be eaten right after cook so their flavors and textures still remain unchanged. On the other hand, durian crepes are made and then kept in the refrigerator to make sure they will be fresh to eat and ready to serve in the hot weather. 
Durian crepe is not crispy and crunchy compared to hot pancakes, it's a soft and creamy cake with a bit of sweet taste. If you are durian lovers, durian crepe is for you.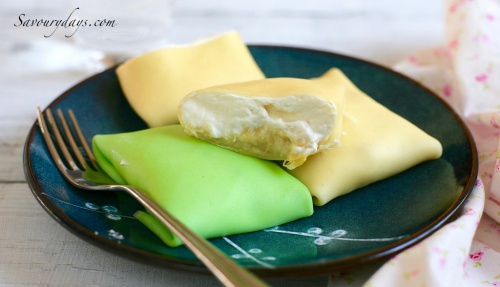 Address: The Jade Bánh Sầu Riêng 3/2 - Number 45/1 3/2 st, ward 11, dist 10, HCM
** Durian crepe usually sell on online, you should call in advance to order**
3. Vietnamese Donuts | Bánh Tiêu
Looking alike to donuts in western countries but the taste is totally different. It is said that the Bánh Tiêu originated from China. It is fried with oil in a big pan for around 40 minutes. 
Bánh Tiêu is time-consuming due to many steps in processing them. It costs over 2 hours. When you order the Banh Tieu, the sellers fry them quickly again to keep those always hot. That is a breakfast of Vietnamese locals.
Address: 90 Co Giang, dist 1
Opening hours: 8:00 PM - 10:00 PM
 4. Fried-Corn & Mixed Mango Salad  | Bắp Xào & Bánh Tráng Trộn
A tasty light snack of the children in childhood. You can find it everywhere (especially near schools) when you are in Vietnam. Corn is fried with oil, butter, dry shrimps and green onions. Despite simple ingredients, fried-corn will always the priority choice for any ones who love street foods and have plenty of time.
Address: 200 Xom Chieu alley, dist 4, HCMC
Opening hours: 6:00 PM - 10:00 PM
Price: 10,000 - 15,000 VND
This is the most favorite local snack among teenagers even adults. They tend to enjoy Banh Trang Tron at vendor stores with friends and gossip after working or studying time.
There are normally 10 ingredients which are rice paper, dry beef, dry shrimp, dry squid, mango, quail eggs, herb, shrimp salt, peanut, and chili oil. It's easy to find at some places nearby schools and parks.
Address: 38 Nguyen Thuong Hien, dist 3, HCMC
Opening hours: 3 PM - 9 PM
 6. Grass jelly | Sương Sâm
Tiliacora Triandra is the name of the leaf that people make jelly. It's a refreshing drink in the hot summer. The combination of a few simple ingredients such as Tiliacora Triandra leaves, sugar, and ice is a perfect match for the thirst. Preparation may cost 1-2 hours.
In order to save time, the locals choose to buy the ones which already cooked. They just put it in the glass then adding some sugar and ice. Let's enjoy!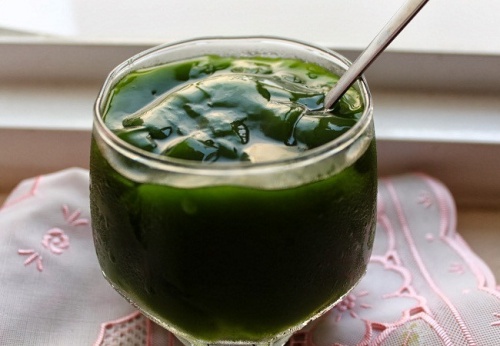 7. Lotus seed with hot green tea | Hạt sen và trà xanh nóng
Dong Thap (Mekong Delta) is a beautiful land thanks to the great numbers of lotus flowers planted on the lakes. However, fewer people know that the lotus seeds are edible and they are good for health (keep fit, rich protein, cholesterol-reducing). 
Picking up the fresh lotus bubs, then washing and eating it with hot green tea in the early morning. It's the way of Mekong Delta people enjoy it before breakfast. Inside the bubs, we still have lotus heart (a tiny leaf with a bitter taste). You can take it out if you are not a fan of bitterness. In addition, drying the lotus hearts under the sun. And then using it to make tea is the best remedy for people who suffer from insomnia.
You can buy lotus bubs in local markets.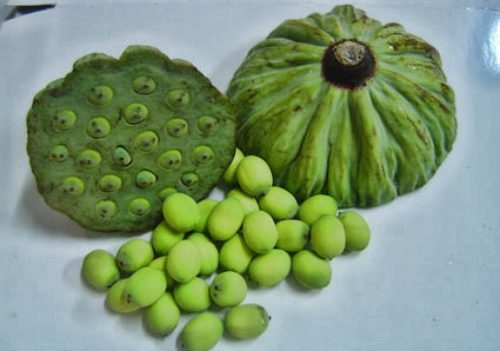 8. Black sesame sweet soup | Chè Mè Đen 
The sweet soup is renowned for its rich taste and nutrition benefits. It is made of black sesame, rice flour, sugar, and coconut milk.
In fact, Chè Mè Đen was brought to Hội An from Fujian province, China when the traders came here long time ago.
Tourists come to Hoi An not only for ancient houses, lantern festivals but also for its famous culinary culture. Black sesame sweet soup is also included in bucket list needs need to try in town if you have ever traveled there.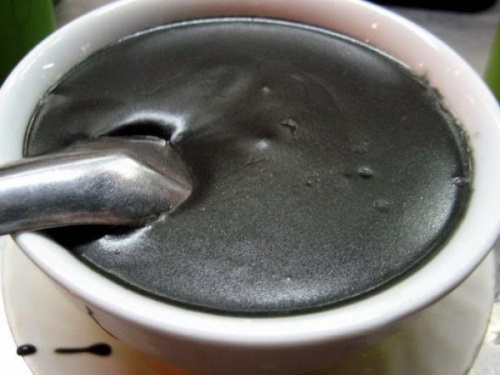 Hot soup tastes better than cold soup.
Address: Ancient town, Hoi An
 9. Lemongrass Lime juice | Sả chanh
The good news is that you can make this juice by yourself. It's too easy! First of all, heading to any local markets or supermarkets nearby your accommodation to buy lime and lemongrass, sugar and then move to preparation steps:
Beat the lemongrass first and boil them with hot water in 45 - 60 minutes. Wait until the water changes color from white to light yellow, then turn off the heat. After that squeeze lime and add some sugar and ice. Finally, garnish with some thin slices of lime. One of the best summer drink is ready to satisfy your thirst.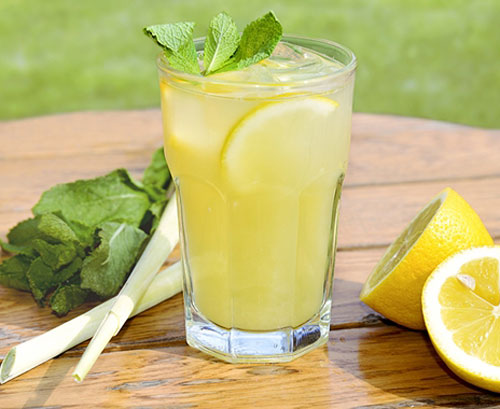 Being tired after joining many activities while traveling, let's drink a cup of lemongrass lime juice, it may help you to get more energy to continue your journey.
10. Tofu with coconut milk | Tào phớ
Tofu is well-known for its widely used ingredient in Asian cuisine. It appears in many savory dishes in Vietnamese table; however, we do use tofu for dessert. 
Tofu in dessert is soft tofu with white color due to a different technique in preparing the soya beans. It serves with ginger sauce and coconut milk. With the authentic Tào Phớ, you should taste the sweetness, richness from coconut milk, feel the warmth from ginger in your stomach and softness of tofu in your mouth.
They can serve when it cools and hots. We recommend you should eat the hot Tào Phớ to get the full taste of itself.   
Opening hours: 2:00 PM - 6:00 PM