If you are a traveler who seeks for solitude peace and re-connection with nature, Con Dao is worth visiting. Untouched nature with beautiful white beaches, greenery mangrove forests and nice mountains will win the heart of any peace seeker.                                          
WHERE IS CON DAO?
Con Dao is a district of Ba Ria- Vung Tau province. It is a group of 16 islands and the biggest names of Con Son. The island chain is about 185km away from the mainland. For a long time, Con Dao is considered as a haunted island due to the hassle history of French colonial era and the American-backed regime where hundred political prisoners were tortured and murdered here. Nowadays, Con Dao is turning head and starting to become popular attraction because of its beautiful hidden gems.
THINGS TO DO IN CON DAO
Sunbath on the beaches
White sands, blue waves and freeze winds are the perfect combinations of gorgeous beaches. All these elements you can find in any beaches around Con Dao such as Dam Trau (the most famous and beautiful one), An Hai, Lo Voi, etc. Just lying down on the sand under the sunlight, you will know why the island is exactly placed where you want to have a great and peaceful holiday.
Travel back to the past through Con Dao Prison
Being seen as a hell on earth in Vietnam, Con Dao prison was founded in 1940 to detain political prisoners during French and American times. Almost 40 years went since the world know about it, the sadness and misery still exist in the air. Visiting the prison will give you a chance to understand the darkness of the war as well as appreciate the peace we have nowadays.
Ticket office: Nguyễn Chí Thanh St [MAP]
Ticket price: 40.000VND~ 1.8 USD
Open time: 8:00AM – 5:00PM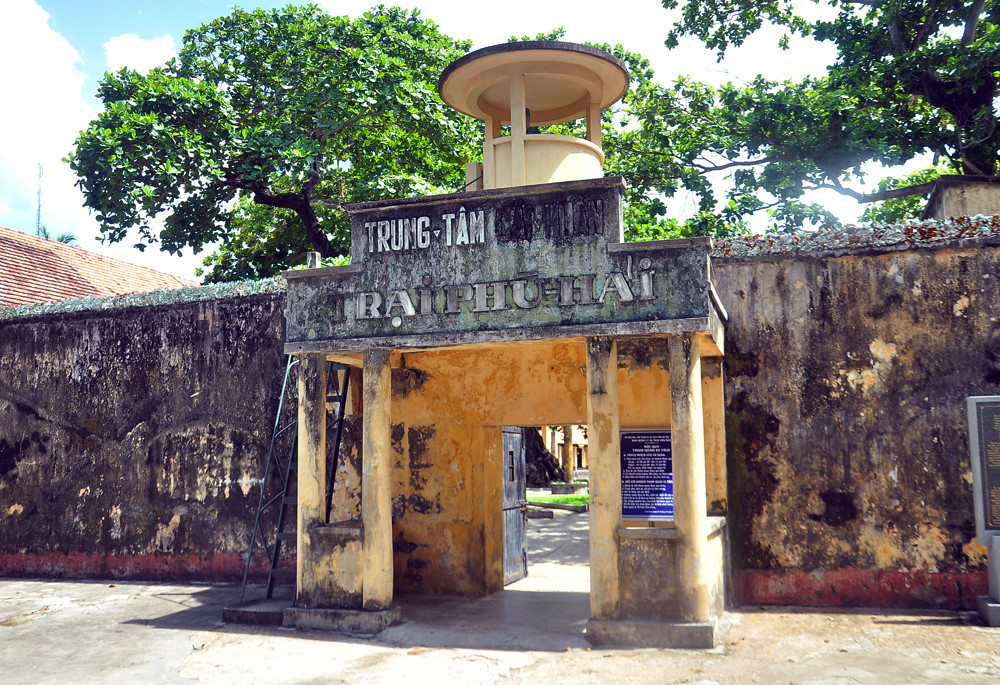 Reconnect with nature in Con Dao National Park
The park is home to over hundred flora and fauna species. The environment varies from mountain to mangrove forests and coral reefs. Therefore, hiking through forests or wildlife watching are the most popular activities here. Especially, during June and September, the park offers sea turtles hatching eggs watch which you can see how turtles lay eggs with their own eyes.
Office: Block 3, Huynh Thuc Khang Street, Con Dao
Phone:  0983 830 669
Ticket price:  60.000VND~ 2.6 USD (Adult)
                  : 10.000 VND~ 0.43 USD(Kid under 16)
 

Dive in crystal clear water
Con Dao is a great destination for diving lovers. The colorful coral reefs, seagrass and marine life of over 200 fish species, sea cows or turtles are promised to light up your trip.
 

Eat seafood
Speaking of food in islands, seafood is the must-try dish when you are in Con Dao. It is fresh, tasty and delicious because all the sea creatures are literally caught right in the area that you just swim and dive in.
Don't leave Con Dao without trying moon grab, snails, Vu Nang oyster porridge, red lobsters, etc.
Seafood can be found in any restaurant or in the night market in Con Dao.
BEST SEASON FOR TRAVELLING TO CON DAO
Generally speaking, the best time to visit Con Dao is during March and September. This time offers you mild weather and glorious sunshine. Though it rains sometimes, the rain only lasts for one hour. You can have the rest of the day lying on the white sand beach and chilling.
October to February is an alternative option if you miss the best season of the year. However you should be alert that the east side of the island will have big waves due to north-east monsoon, you can go swimming in the west and south-west sides instead.
HOW TO GET TO CON DAO
There are two options under below for you:
By airplane
So far, VASCO (a fully owned subsidiary of Vietnam Airlines) is the only airline company which offers flight trip to Con Dao. The flight normally takes one hour. You can fly from Ho Chi Minh (10 flights/day) or Can Tho (1 flight/day) to Con Dao. One round trip is quite expensive (about 3.7 million VND ~ 165USD).
By boat
Boat is a reasonable choice for those who do not want to spend much money on transportation.
You can start off your trip to Con Dao buy getting on Phuong Trang Bus Lines (the orange bus) from Ho Chi Minh City to Soc Trang Province. However, you may feel tired due to sitting on the bus for a quite long time (nearly 5 to 6 hours). If you just finish your trip to Can Tho, the capital of Mekong Delta, the thing is easier because you only spend 2.30 hours on transporting. Then, go the office of Superdong to get yourself a ticket to the island. The last step is booking a shuttle bus or a taxi so it can bring you to the Tran De Port where the boat departures.
It will take you from 2.30 hours from Soc Trang to Con Dao. Boat tickets should be booked in advance, especially in the peak season (summer or Vietnamese national holiday). Under below is all the information you need.
Phuong Trang bus hotline: 1900 6067, booking online via website: futabus.vn

Taxi from Superdong office to Tran De: ~ 300.000 VND ~ 14 USD.

Taxi Mai Linh Soc Trang: 0299 368 6868

Shuttle bus ticket: 40.000 VND (~ 1.8 USD).

Hotline for shuttle bus: 0916 294 399 (should book in advance).
Booking information at Soc Trang city (Superdong):
Address: 193 Le Hong Phong Street, Soc Trang province
Phone: 0299 3616 111
Departure - Arrival Time: 8AM - 10.30AM
                                       : 1PM - 3.30PM
Price:  310.000VND ~ 14 USD (Adult)
           220.000VND~ 10 USD (Kids)
           260.000VND~ 12 USD (over 60)
WHERE TO STAY
The island welcomes you with various kinds of accommodations which depends on your budget. The list does include homestay, hotels, and resorts. Here is some recommendation:
BUDGET AND MID-RANGE
Uyen's House: Phạm Văn Đồng St, Côn Đảo [MAP]
Phone: 0164 941 6331
Price Range: 200.000-800.000 VND (~8.8- 35 USD)
Lighthouse Boutique Hotel [MAP]
Phone: 0164 468 3866
Price Range: 550.000 VND (~24.1USD)
Phi Yen Hotel: Tôn Đức Thắng St, Côn Đảo [MAP]
Phone: 0254 3630 111
Price Range: 550.000 VND -650.000VND (~24.1 USD-29 USD)
Con Dao Camping: Nguyễn Đức Thuận St, Côn Đảo [MAP]
Phone: 0254 3831 555
Price Range: 850.000 VND -950.000 VND (~37.3-42 USD)
LUXURY
Poulo Condor Resort and Spa [MAP]
Phone: 0913 831 500
Price Range: 176 USD and above
Six Senses Con Dao Resort [MAP]
Phone: 0254 3831 222
Price Range: 460 USD and above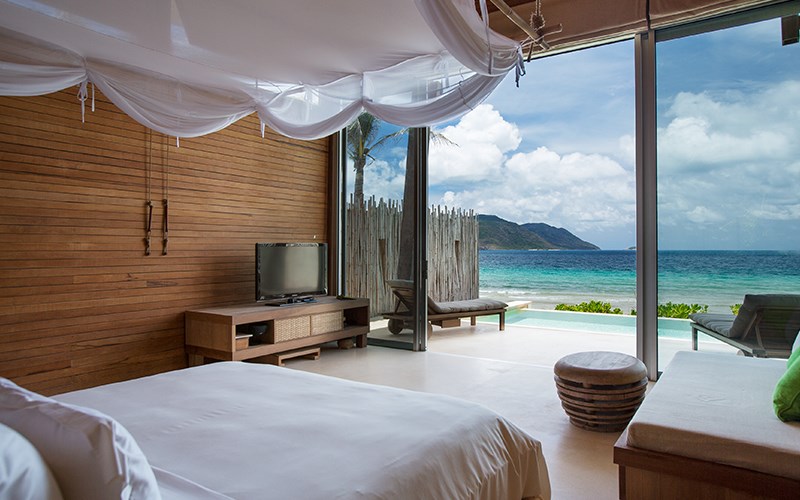 HOW TO GET AROUND
Renting motorbike is one of the best ways to explore the island. There is less traffic compared to the big city so it is safe for wandering around on the "signature" vehicle in Vietnam. Most of the hotels offer the renting service for both motorbikes and bicycles. If possible, you can go to the town and rent a motorbike at a cheaper price. It costs from 6 to 12 USD/day subjecting to kind of motorbikes. There only a few gasoline stations in Con Dao and thus you should fuel your bike before going on a long trip.
Several taxi branches now are available in Con Dao. It will cost you almost double the price compared to an inland taxi. A big group can consider booking a taxi or renting a car.
Boat can be considered if you want to discover neighboring islands around Con Son. You can contact hotels or tourism agencies for the fixed price or try to make a good deal with fishermen to have your own tour on the wooden boat.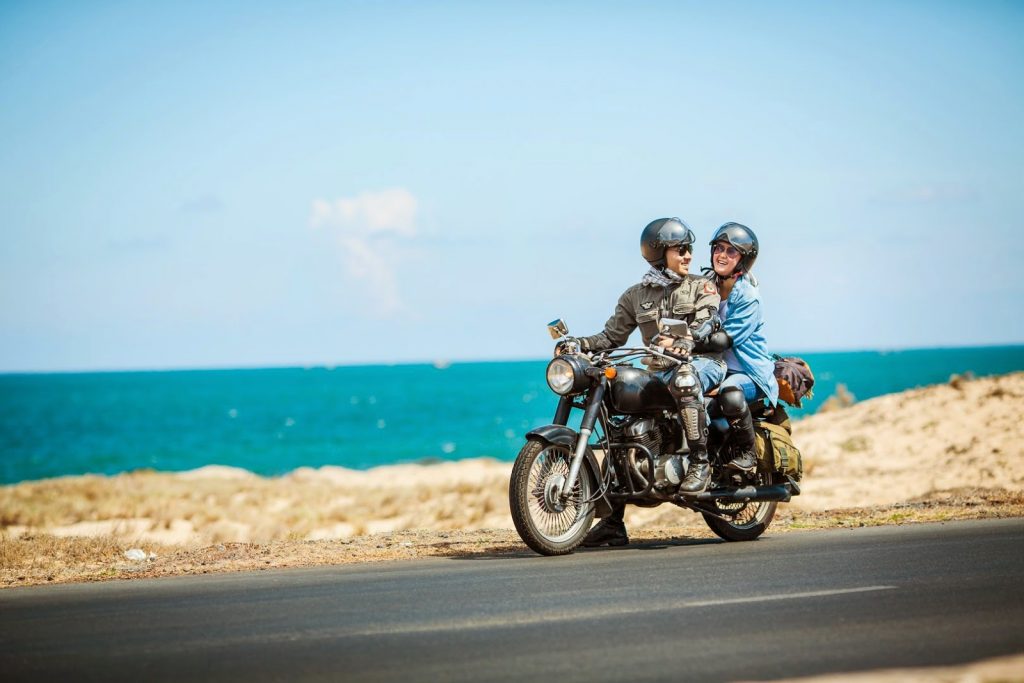 Life in Con Dao is simple, everything comes and goes at ease. You do have to rush or be pushed by anything here. Just relax and immerse yourself into the flow of life and nature. I hope you will find the peace in your trip to Con Dao.