Embarking on a Mekong Delta tour is not just a visual feast but also a culinary adventure, where the vibrant flavors of local cuisine steal the spotlight. One delightful dish that beckons travelers on this journey is the iconic Banana with Coconut Milk. Join us as we delve into the exquisite world of this Mekong Delta delicacy, uncovering the harmonious marriage of bananas and coconut milk that adds a sweet touch to your Mekong Delta experience.
The Essence of Mekong Delta Cuisine: As you navigate the waterways and immerse yourself in the local culture during your Mekong Delta tour, don't miss the chance to savor the essence of Mekong Delta cuisine. At its heart is a tradition of crafting dishes that showcase the region's abundance of fresh, locally sourced ingredients, with Banana with Coconut Milk standing out as a delectable example.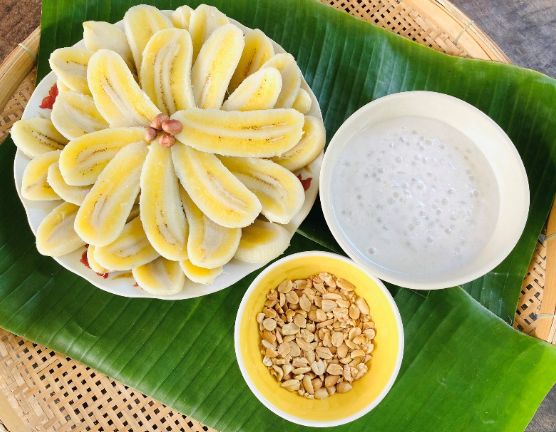 Banana Bliss in Ben Tre: Begin your culinary journey in Ben Tre, where the coconut palms sway in the breeze, setting the scene for a delightful Banana with Coconut Milk experience. Here, local chefs expertly blend creamy coconut milk with ripe bananas, creating a dessert that is not only rich in flavor but also captures the essence of the Delta's agricultural bounty.
Can Tho's Tropical Temptations: As you make your way to Can Tho, known for its bustling floating markets, indulge in the tropical temptations of Banana with Coconut Milk. Discover the local variations that incorporate exotic fruits, elevating this classic dessert to new heights and offering a refreshing twist that mirrors the lively atmosphere of the markets.
Tra Vinh's Culinary Artistry: In Tra Vinh, experience the culinary artistry behind Banana with Coconut Milk. Here, the dish may take on innovative forms, with chefs infusing creativity into traditional recipes. Whether it's banana fritters bathed in coconut milk or the addition of aromatic pandan leaves, Tra Vinh's variations showcase the region's commitment to pushing culinary boundaries.
Soc Trang's Coconut Elegance: Continue your sweet exploration in Soc Trang, where Coconut Elegance takes center stage in Banana with Coconut Milk. Revel in the delicate balance of flavors, with coconut milk sometimes infused with a hint of salt or the essence of pandan, creating an elegant and nuanced dessert experience.
Hau Giang's Heritage Sweetness: Your Mekong Delta tour wouldn't be complete without savoring the heritage sweetness of Banana with Coconut Milk in Hau Giang. Here, you'll encounter variations that honor the simplicity of the dish, allowing the natural sweetness of bananas to shine alongside the velvety richness of coconut milk, reflecting the Delta's agricultural heritage.
As you embark on your Mekong Delta tour, let the delightful pairing of bananas and coconut milk be a highlight of your culinary adventure. Each spoonful is not just a taste of Vietnam's vibrant flavors but a connection to the cultural heritage that defines the Mekong Delta. Experience the Banana Bliss that awaits, adding a sweet and memorable touch to your exploration of this enchanting region.
If you have any questions or need further tips on embarking on Vietnam walking tours, feel free to reach out!
Your extraordinary experience begins here!
Book now to unlock exclusive offers and embark on a meaningful journey, delving into the hidden gems of this unique region.
Be sure not to miss out on our special offer when you join us for this experience.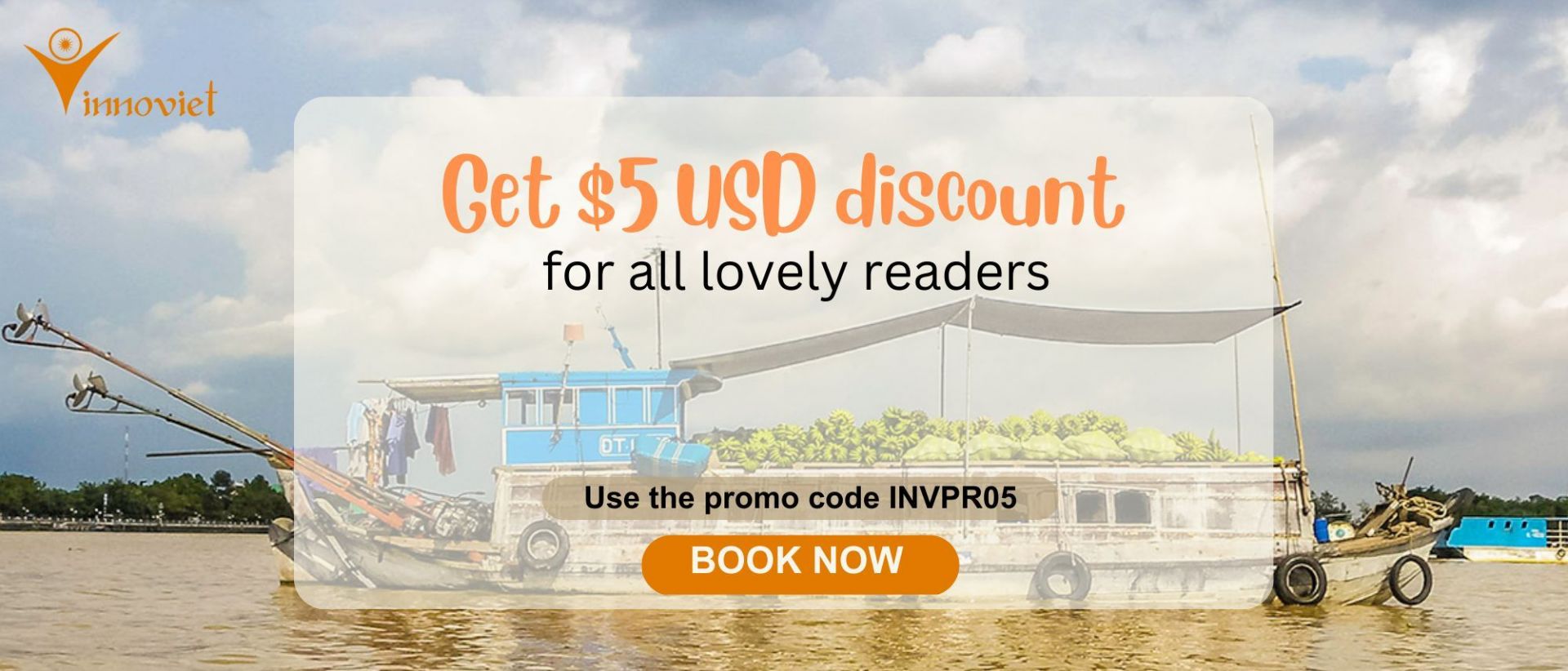 We hope that your experience will be nothing short of amazing
JOIN OUR FACEBOOK GROUP HERE to learn our tips as well as discuss them before going to these locations.