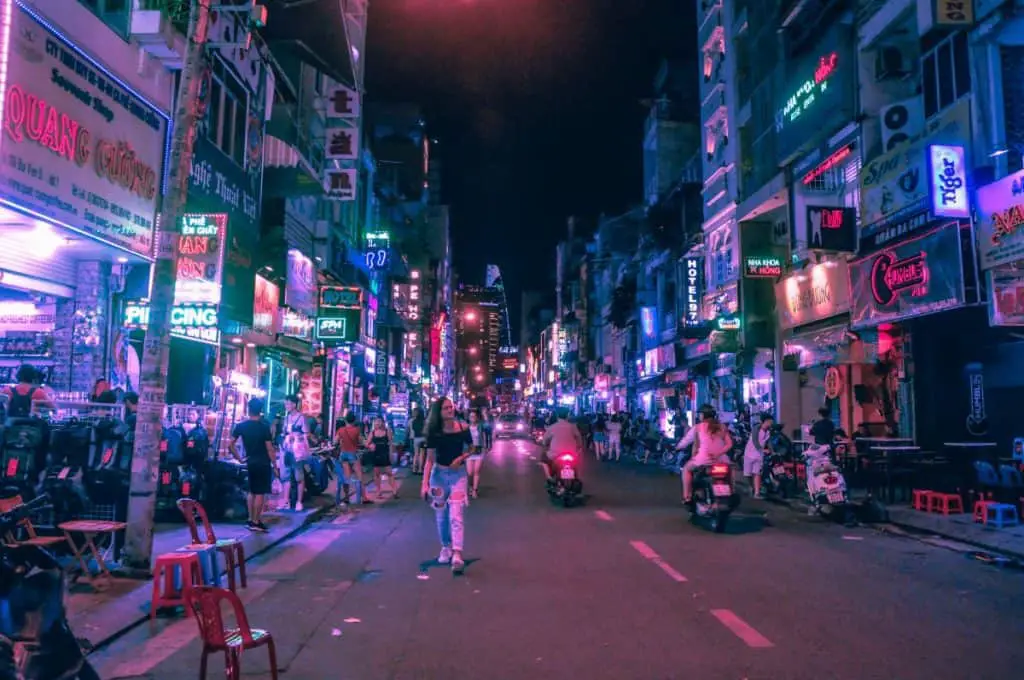 Step into the vibrant streets of Ho Chi Minh City, where two distinct worlds await your exploration. In this urban jungle, the battle for your attention is fierce, with two iconic walking tours vying for the spotlight – Nguyen Hue and Bui Vien.
Nguyen Hue and Bui Vien are two of Ho Chi Minh City's most renowned walking streets, each offering a unique and captivating experience. Nguyen Hue, known for its grand boulevard and stunning cityscape, exudes an air of sophistication, making it an ideal choice for those seeking a leisurely stroll amid modern architecture and cultural attractions.
On the other hand, Bui Vien, located in the heart of the city's backpacker district, pulsates with energy and excitement. Lined with vibrant street vendors, lively bars, and an array of international and local cuisine, Bui Vien is the go-to destination for those craving a lively and dynamic atmosphere.
While both avenues deserve a spot on your Ho Chi Minh City itinerary, let's dive into their distinctive charms, uncover exciting activities on offer, and help you determine which one aligns better with your preferences.
Ho Chi Minh Walking Streets
The walking streets of Saigon are a great way to experience the culture of the city. You get a lot of the taste of the city condensed down to a single street, and you don't even have to watch out for scooters hitting you? Perfect.
While these streets will only give you a tiny taste of what Vietnam has to offer, we think both Bui Vien and Nguyen Hue are both great places to vet your feet.
Both walking streets offer a large selection of food, drink, and entertainment. Ho Chi Minh Citys walking streets has something for everybody, whether you are a backpacker on a tight budget, an adventurous family on vacation, or a retired couple that finally has the time to see the world.
Let's discuss both streets individually for a moment so you can get a sense of what they are before we compare them.
Bui Vien - Saigon's Vibrant Hub
Bui Vien beckons as an exciting gateway to Ho Chi Minh City, but a touch of caution serves you well here. This vibrant avenue unfolds a tapestry of Vietnamese street cuisine, inviting massage parlors, pulsating bars, cozy cafes, and an eclectic array of options to cater to your desires, whether essential or indulgent.
Strolling along this lively thoroughfare, you'll notice its lengthy yet narrow character. Spanning a remarkable 850 meters, it boasts a modest width of just 6 meters, cradling a world of experiences within its charming confines.
Food Options in Bui Vien
There is a large variety of both street food, bar food, and regular restaurants in Bui Vien. You certainly won't go hungry.
We found the street food here to be significantly more expensive than just 5 minutes away from the street. A bowl of pho or sandwich can often run upwards of 70-10k VND. Regularly street food versions of these meals will only set you back 30-50k VND.
If you are going for a drink at one of the bars, many of them will offer food as well. This is mostly the same kind of "street food" you will find all over the street. Often they serve spring rolls, soups, sandwiches, and some western junk food.
If you are hungry, you are better off eating by a street stall or in a restaurant, as the serving time in the busy bars can be quite long at times.
There are also a bunch of different international restaurants along Bui Vien. You can find everything from Indian food, to seafood and Hamburgers.
Here are a few of the highlights:
Baba's Kitchen Restaurant is a surprisingly tasty Indian restaurant at the end of Bui Vien street. The ambiance is relaxed, the staff is friendly, and most importantly, the restaurant is very clean.
Five Oysters is located in the middle of the street. Here you can get quite good seafood for a great price. The staff here is not as friendly as in the Indian restaurant, but the prices are hard to beat. A beer here will only set you back 15k VND.
The Garlik is a cozy restaurant that serves authentic Vietnamese Cusine. It is a little bit more pricy than the previous two recommendations, but if you have a million extra laying around, this place comes highly recommended by many. Both the service and food are said to be excellent.
If neither of these three interests you, there are tons more to choose from once you get there.
Nguyen Hue Walking Street - Saigon's Vibrant Gathering Place
Nguyen Hue, Saigon's energetic hub, draws in a lively crowd, especially among the city's younger generation. As the workday concludes, you'll witness Ho Chi Minh City's youth converging here. This avenue offers a wider and more comfortable walk, with a noticeably lower risk of theft compared to Bui Vien. It's a cleaner and safer option, embellished with floral decor and scattered statues.
Nguyen Hue truly comes to life during public events, such as thrilling football matches, where locals gather to cheer on their teams, often projected on large screens. During Lunar New Year, the street overflows with festive spirit.
If you're eager to strike up conversations with Saigon's locals, this is an excellent starting point. The younger generation, heavily influenced by Western culture, often seeks opportunities to practice their English with foreigners strolling along the avenue.
Nguyen Hue Walking Street Food and Bars
You will find street food vendors along Nguyen Hue. Prices here are also significantly higher than the rest of Saigon.
However, this walking street is more of a restaurant kind of place. Across the road, on boat sides of the walking street, you will find a lot of apartments that have been converted into restaurants and bars.
Here are a few good places to get some food:
Vo Roof Garden is a kind of a hidden rooftop restaurant. Here you can get some surprisingly cheap meals while overlooking the walking street over a bunch of pot plants. I can strongly recommend checking this place out for some delicious local food!
The Cafe Apartment on Saigon's Walking Street is a great example of an apartment turned into a place to eat. From this cafe, you can have some a bowl of something good and a drink while overlooking Nguyen Hue walking street from the 6th floor. Use of the elevator will cost you extra though!
Măng's Mania Vegetarian Restaurant is an excellent vegetarian restaurant on the second floor across the road from the walking street. Here you can find a selection of healthy (and unhealthy!) vegetarian food for as little as 80k VND per meal.
I'm going to recommend a few bars here as well, as that seems to what a lot of people are looking for.
Broma Not A Bar is one of the nicer rooftop bars in the walking street. They serve delicious cocktails and play live music. The prices here are very reasonable considering it is a rooftop bar with live music.
Below Whisky Den is a great option if you are tired of the rooftop bars, and would rather have a drink directly under an aquarium. I believe no more needs to be said about the place.
Is Nguyen Hue Safe?
Compared to Bui Vien, Nguyen Hue offers a significantly higher level of safety. Situated in a cleaner and more upscale section of District 1, this area is surrounded by luxury hotels and businesses.
However, it's important to remember that where there are tourists, there's always a possibility of pickpocketing incidents. Nevertheless, if safety is a top priority for you, Nguyen Hue is a much safer choice than venturing into Bui Vien.
So Bui Vien or Nguyen Hue then?
Both pedestrian streets offer distinct experiences. Bui Vien exudes a raw, bustling vibe that demands a touch of caution. It's ideal for backpackers seeking a vibrant social scene, but even regular tourists can revel in its chaotic charm, provided they're comfortable with the lively atmosphere and crowds.
On the other hand, Nguyen Hue offers a cleaner, more upscale ambiance. While prices may be higher, it promises a more serene experience compared to its counterpart. This locale attracts a diverse crowd, including backpackers, so you won't feel out of place if that's your travel style.
Honestly, if time allows, consider exploring both areas to get a taste of Saigon's diverse offerings.
The Best Place to Stay
If you want to stay near Bui Vien I recommend staying a little outside the actual street. Since this is the main party area for many, you can expect a lot of noise into the night.
There are plenty of budget hostels and hotels right outside the street. Gia Vien Hotel is in a good location, and will only set you back around USD 20 per night.
For around USD 30 you can get a great place right outside Bui Vien with a rooftop pool. For those who prefer hostels, there are quite a few to choose between as well.
As for Nguyen Hue there are tons of hotels in the area. Not many directly on the street itself, but there are endless options on all ends.
For around USD 90 you can get a luxurious hotel room really close to the walking street. But if you are like us, you probably don't mind walking an extra 10 minutes to save a bit of your hard-earned coin.
We recommend Sanouva Saigon Hotel if you are looking for an excellent place to stay on a budget. The hotel is clean, and not far from the action. The best part? It often costs less than USD 25 per night.
We wish you a wonderful time exploring HCMC's walking streets!
Embark on the Saigon walking tour and immerse yourself in a local life adventure, discovering more of what this vibrant city has to offer!
Take a moment to explore our guide on navigating Ho Chi Minh City, highlighting diverse transportation options.
If you found this article helpful, please consider sharing it to assist fellow travelers in discovering more on their Saigon walking tour!
Be sure not to miss out on our special offer when you join us for this experience.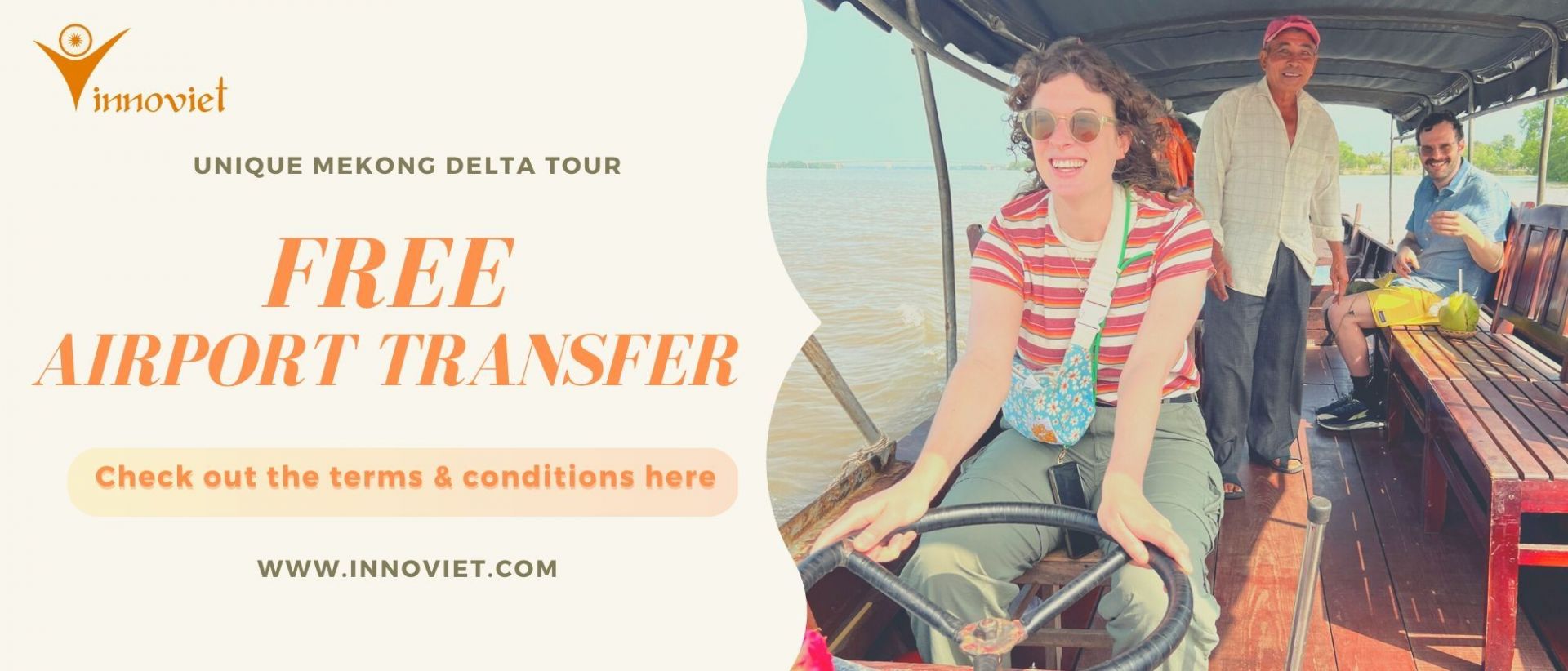 We hope that your experience will be nothing short of amazing
JOIN OUR FACEBOOK GROUP HERE to learn our tips as well as discuss them before going to these locations