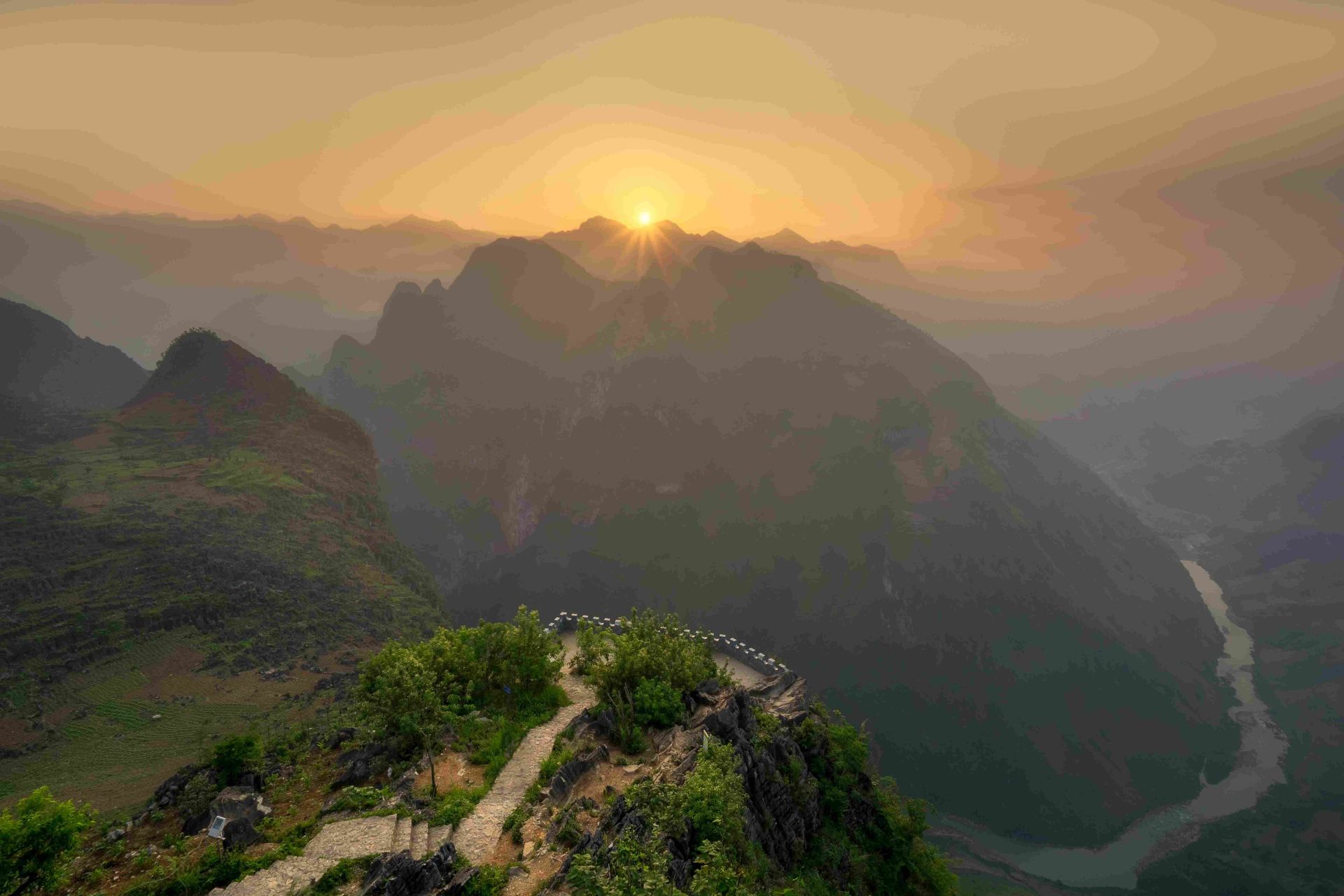 Vietnam, a captivating tapestry of enchanting beauty and profound cultural diversity, holds within its borders hidden treasures that beckon intrepid travelers in search of unique experiences and awe-inspiring natural wonders. As we unveil this curated list of top off-the-beaten-path destinations in Vietnam, we invite you to embark on an extraordinary journey, exploring the lesser-known corners of this remarkable country.
Top list for Authentic Off the beaten Track Destinations
1. Ha Giang - Mã Pí Lèng Pass and Đồng Văn: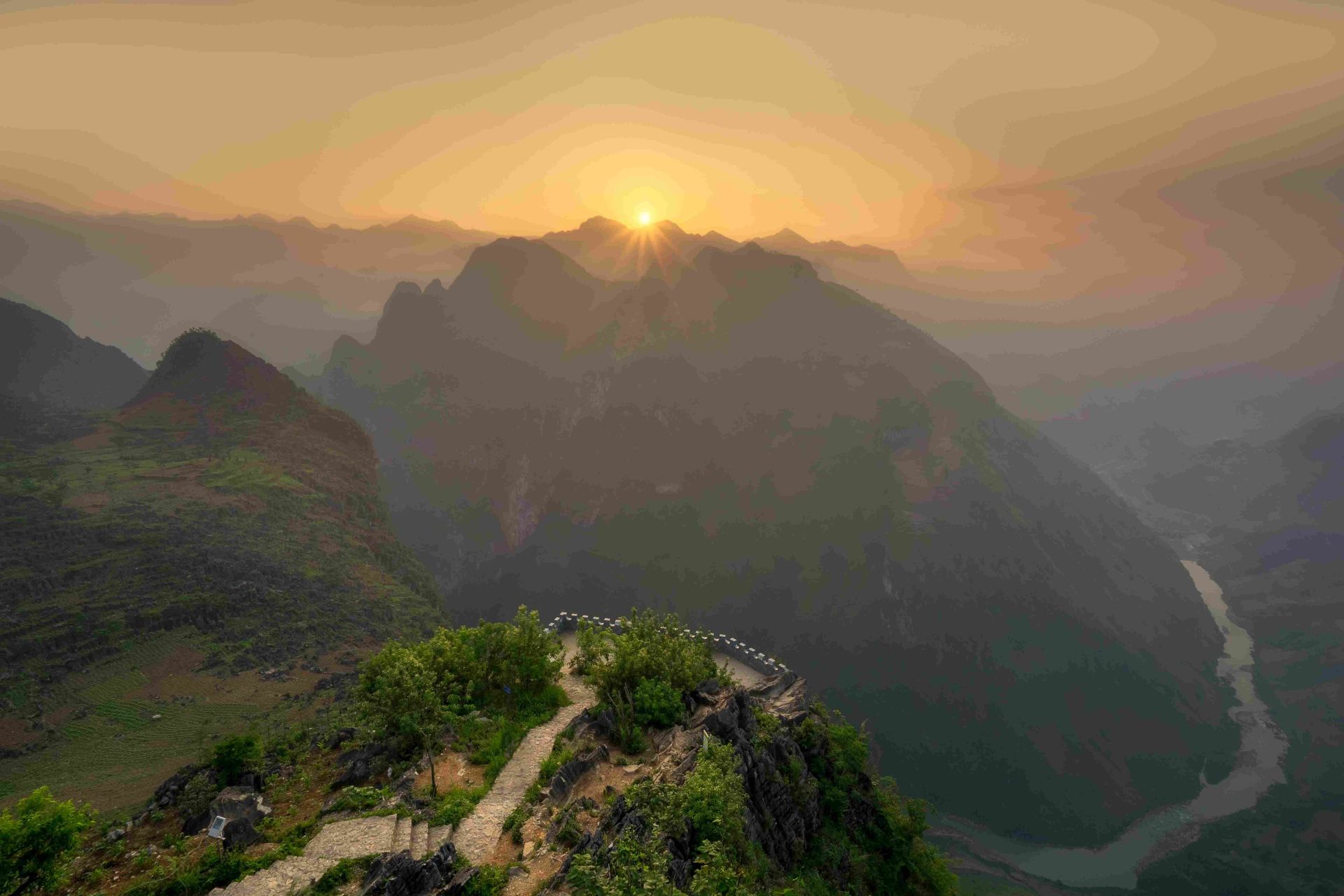 Known for its awe-inspiring mountainous landscapes, remote valleys, and diverse indigenous cultures, Mã Pí Lèng Pass and the region of Đồng Văn offer a spectacular escape. Traverse the winding roads of the pass, immersing yourself in the cultural richness of local ethnic communities tucked away in this remote haven.
2. Cao Bang - Bản Giốc Waterfall and Non Nuoc Cao Bang Geopark: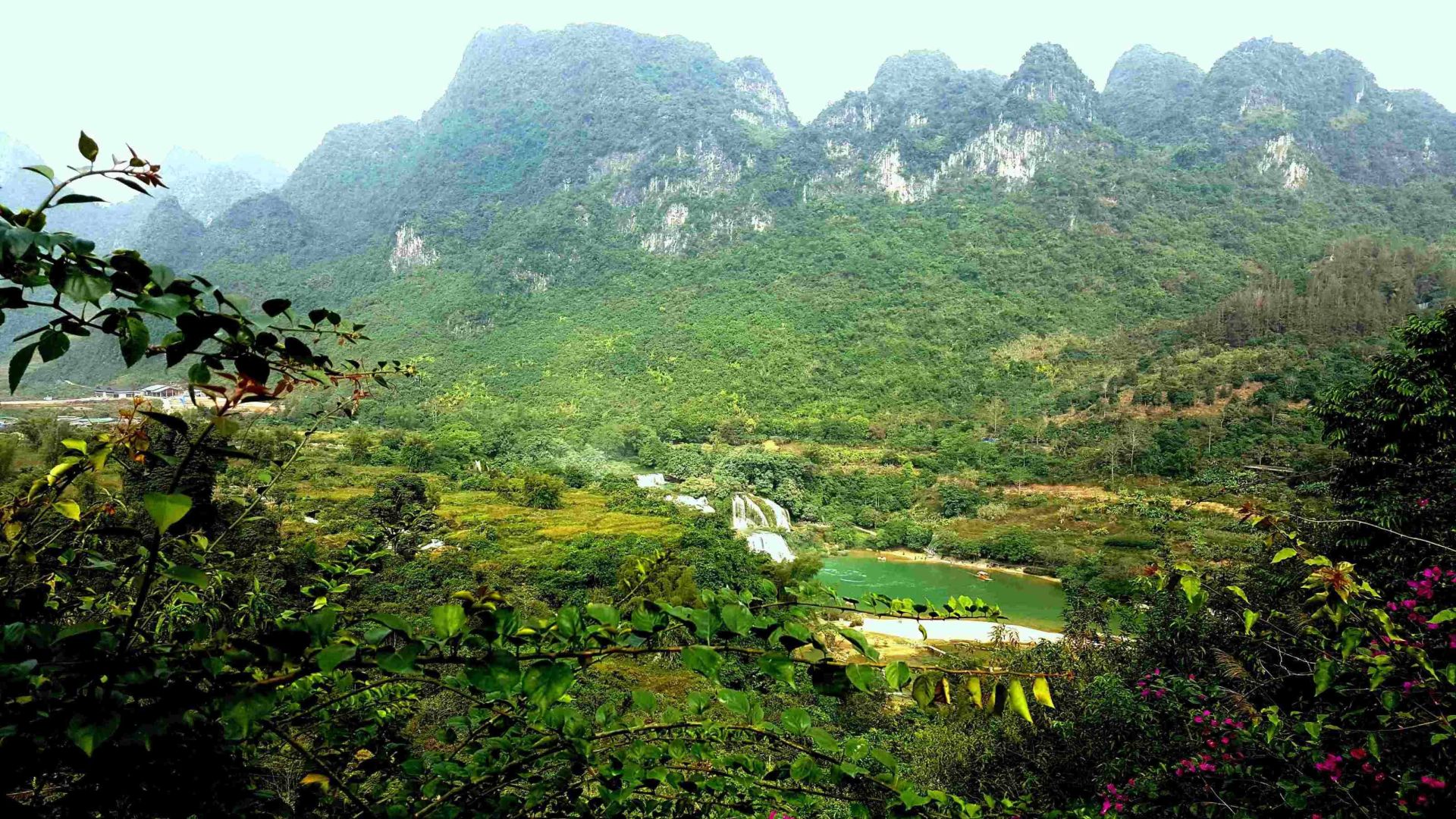 Bản Giốc Waterfall, the largest waterfall in Vietnam, and the expansive Non Nước Cao Bằng Geopark provide a natural and cultural expedition. Engage in the wonders of nature and the intriguing local cultures within this geologically diverse region.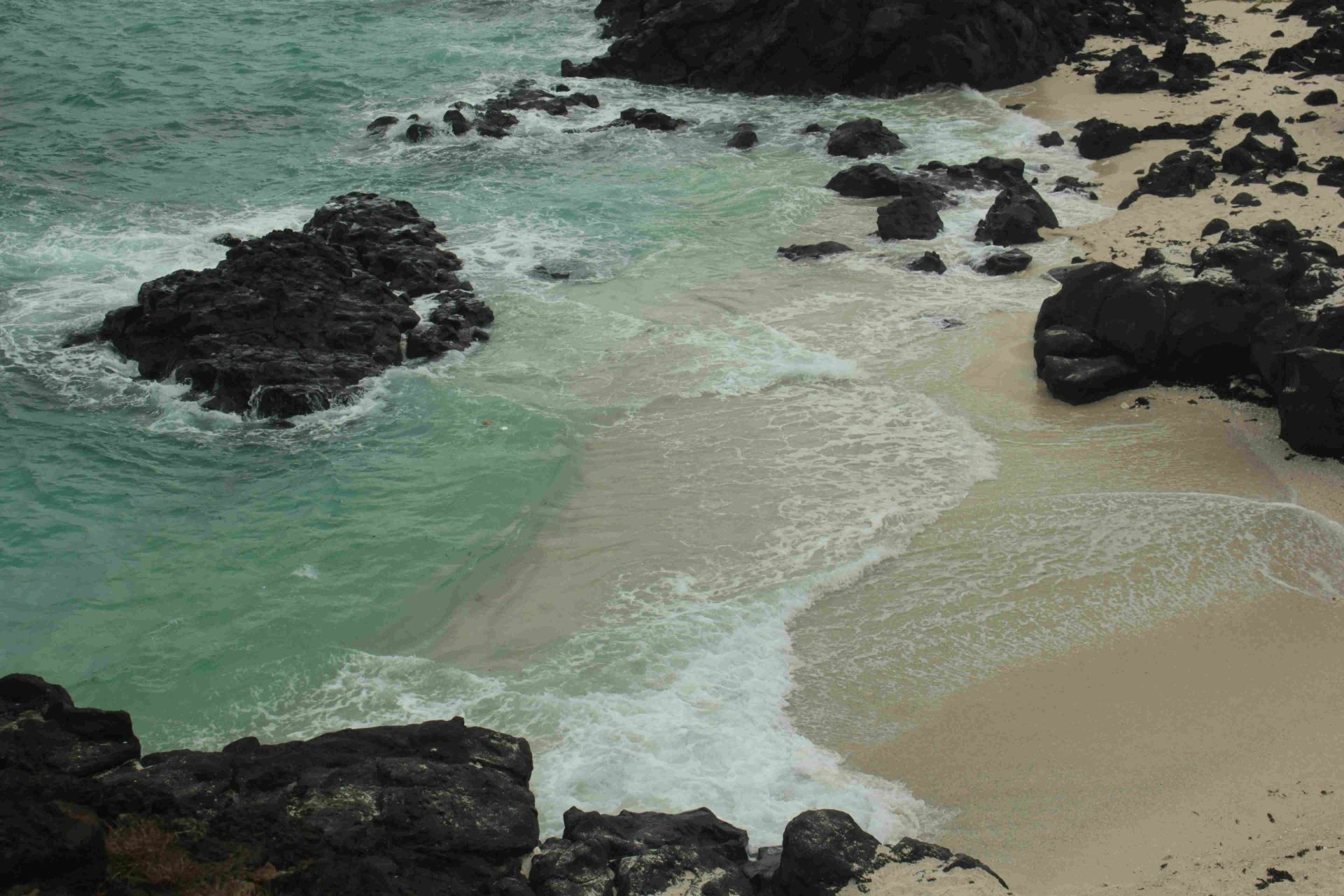 Situated in the middle of the East Sea, Lý Sơn Island boasts white sandy beaches, crystal-clear waters, and a profound connection to history and local culture. Discover the captivating allure of this small island, where every corner resonates with the islanders' traditions and stories.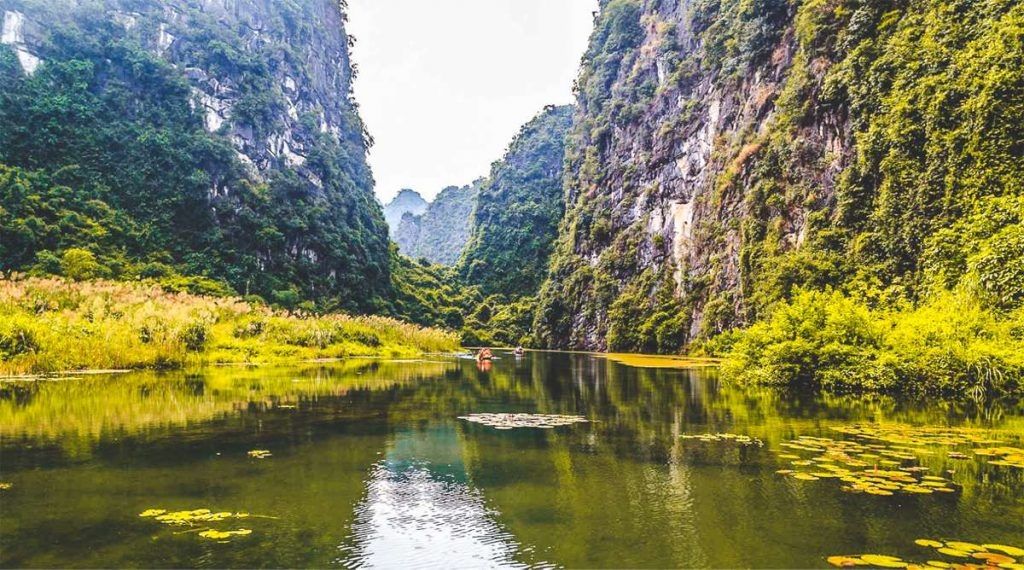 Pu Luong Nature Reserve offers an eco-friendly travel experience with its sprawling plains, cascading waterfalls, and traditional fishing villages. Immerse yourself in the serenity of this reserve, connecting with nature and witnessing the authentic rhythms of local life.
5. Lào Cai - Sa Pa and Ethnic Villages: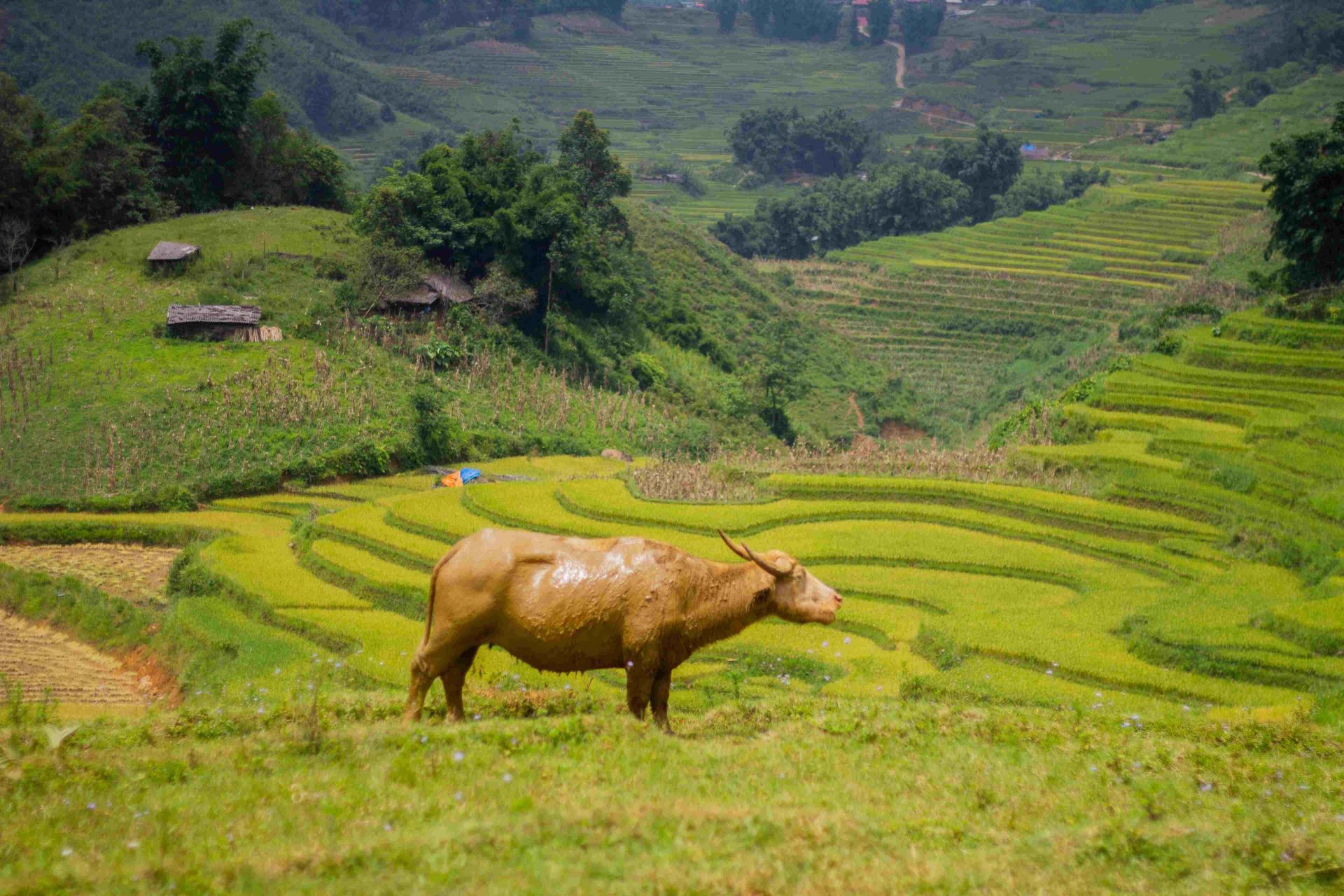 Beyond the well-trodden paths of Sa Pa, the surrounding ethnic villages like Tả Phìn, Tả Van, and Lao Chải provide offbeat destinations with majestic landscapes and unique local cultures. Traverse the breathtaking landscapes and delve into the distinct traditions of these lesser-explored villages.
Despite its fame, Phong Nha-Kẻ Bàng National Park still harbors hidden corners awaiting discovery. Venture into lesser-explored areas to uncover new wonders, from pristine caves to untouched landscapes, ensuring an unforgettable exploration.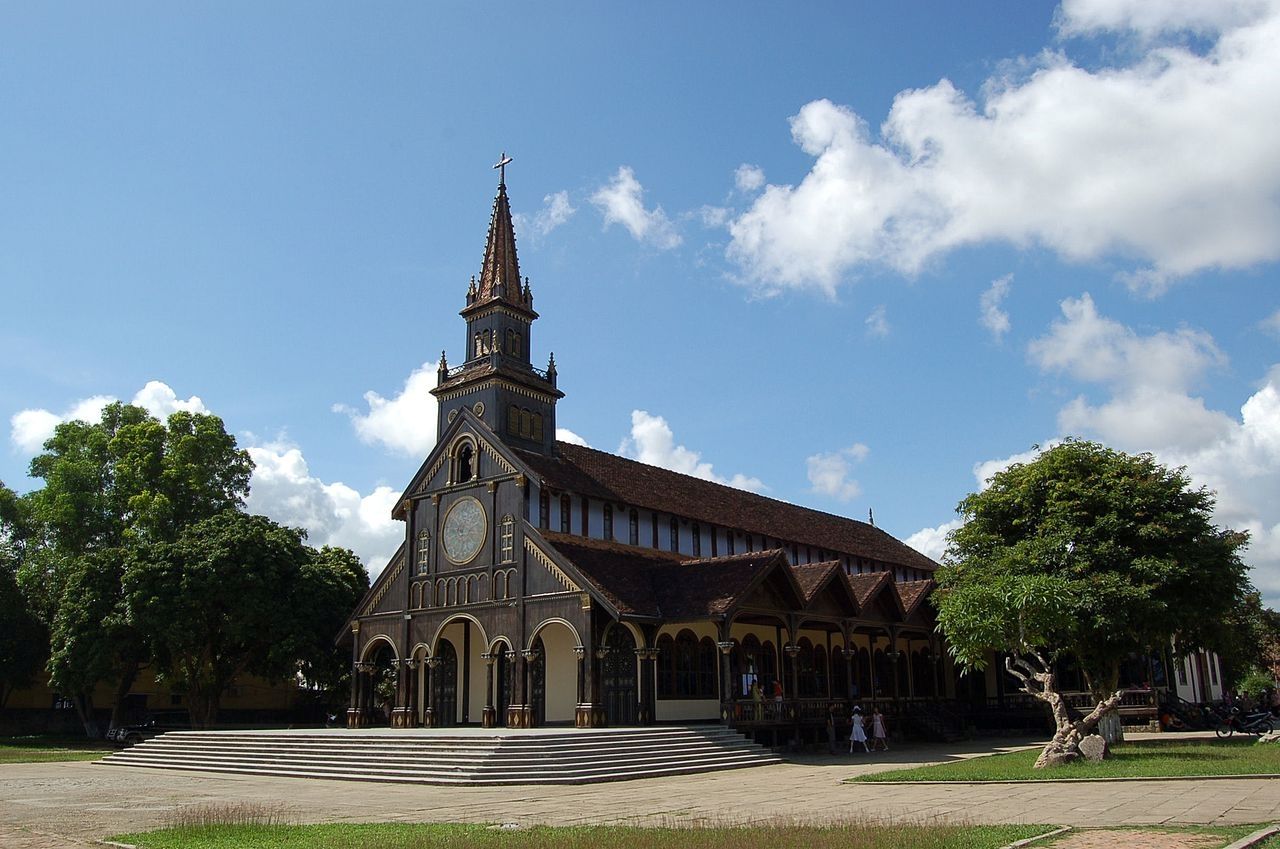 Kon Tum preserves a rich tapestry of indigenous cultures and serves as a meeting place for various ethnic minority communities. Discover the unique cultural facets of Plei Ku, where traditions are preserved, and the authenticity of the local way of life captivates every visitor.
8. Mekong Delta - Vinh Long

and Cần Thơ:
The Mekong Delta, a vast network of rivers, swamps, and islands, is a quintessential off-the-beaten-track destination. For a unique experience, embark on a 2 to 3-day tour from Sài Gòn that includes Vinh Long and Cần Thơ. Explore the floating markets, cruise through narrow canals, and interact with local communities along the riverbanks. This immersive journey allows you to witness the daily life of Mekong Delta residents and discover the region's rich cultural and culinary traditions.
Vietnam's off-the-beaten-path destinations promise a transformative journey for foreign travelers seeking authenticity and connection. From the majestic mountain passes of Hà Giang to the cultural richness of Plei Ku, each hidden haven invites exploration and unveils a side of Vietnam that goes beyond the conventional tourist trails. As you plan your Vietnamese adventure, consider these offbeat escapes for an immersive and enriching experience that transcends the ordinary.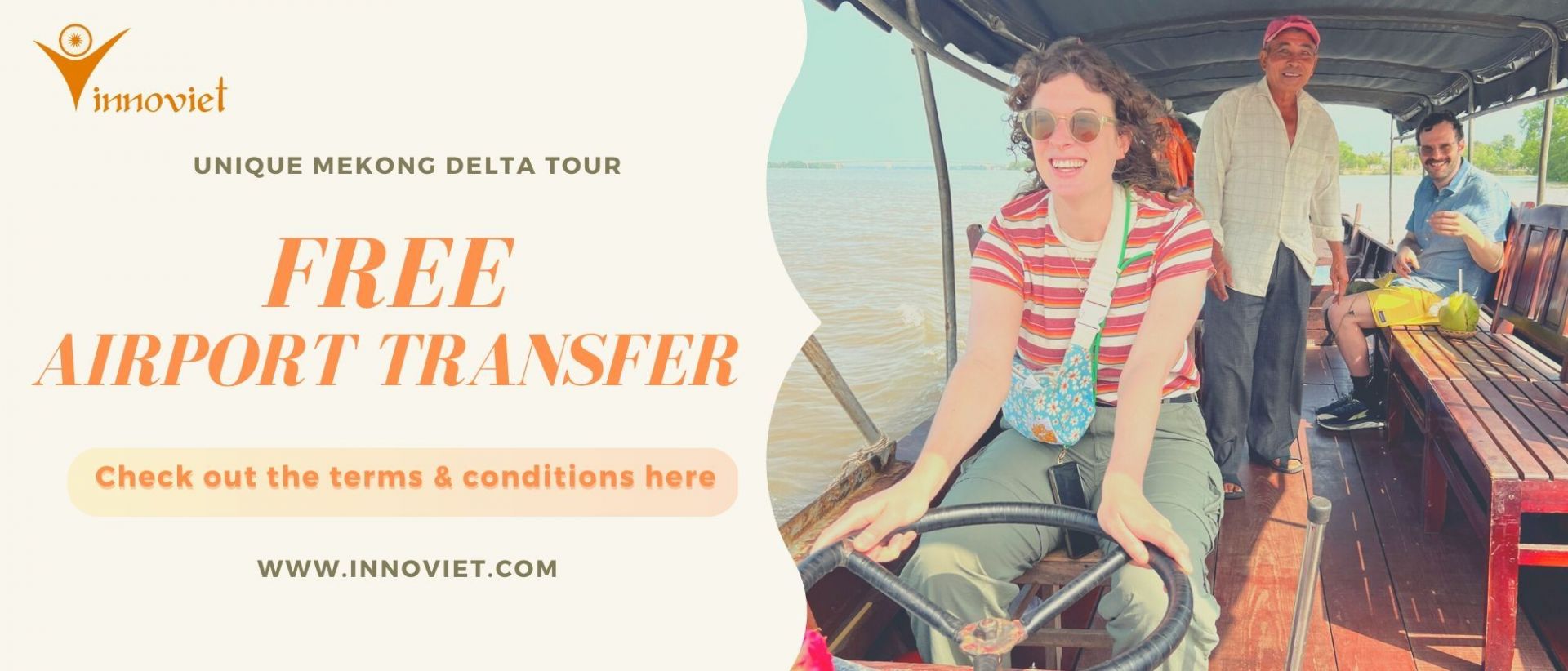 Day 1: Sài Gòn to Vinh Long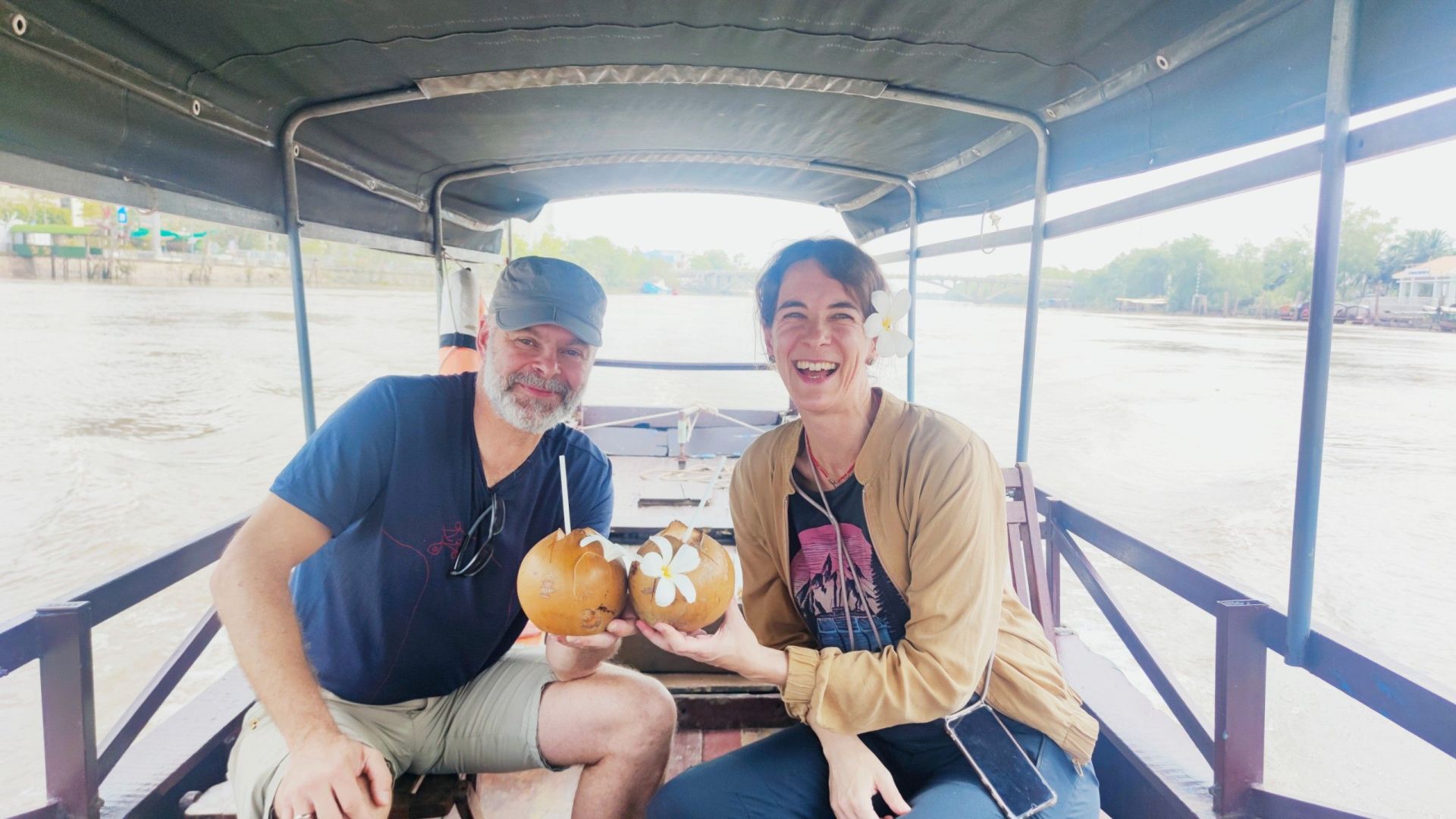 Morning: Depart from Sài Gòn and head to Vinh Long, a charming town situated on the banks of the Mekong River.
Afternoon: Explore the Cửu Long Museum to gain insights into the delta's history and culture. Take a boat trip to An Binh Island, known for its lush orchards, traditional houses, and serene atmosphere.
Evening: Enjoy a homestay experience with a local family, savoring authentic Mekong Delta cuisine and exchanging stories with your hosts.
Day 2: Vinh Long to Cần Thơ
Morning: Visit the bustling Cai Be Floating Market, where local vendors trade goods from boat to boat. Cruise along the Mekong's intricate network of canals, passing by traditional villages and observing daily life.
Afternoon: Head to Cần Thơ, the largest city in the Mekong Delta. Explore the city's vibrant markets, ancient pagodas, and the picturesque Ong Pagoda.
Evening: Relax by the Hau River, sampling local delicacies at the Ninh Kieu Night Market and enjoying the city lights reflecting on the water.
Day 3: Cần Thơ Exploration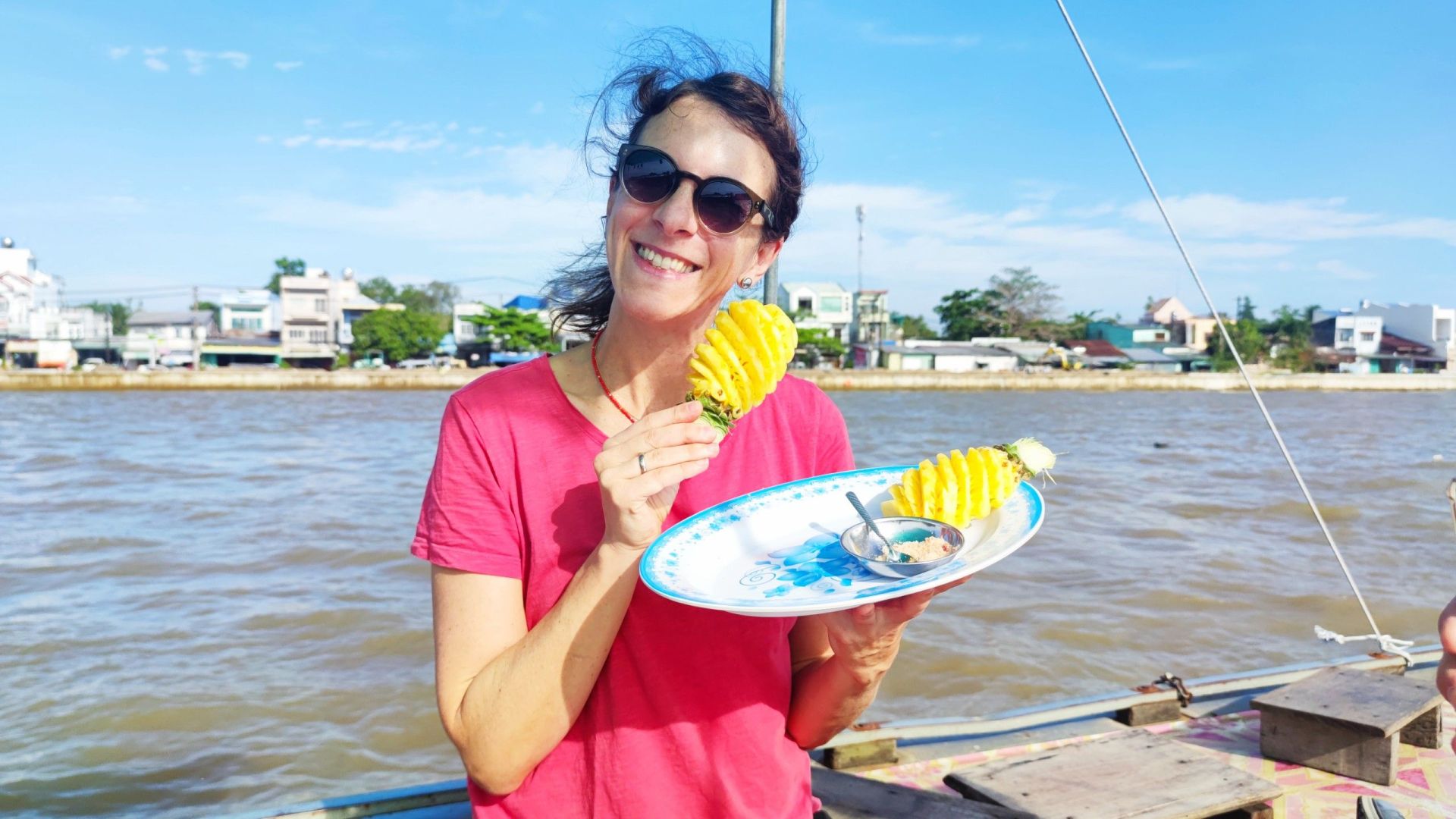 Morning: Rise early to experience the renowned Cần Thơ Floating Market at its liveliest. Witness boats laden with colorful produce, creating a captivating scene on the river.
Afternoon: Visit the Ong Pagoda, known for its intricate architecture and cultural significance. Take a boat trip to the Ong Pagoda and enjoy the peaceful surroundings.
Evening: Conclude your Mekong Delta adventure with a farewell dinner, savoring the flavors of the region before returning to Sài Gòn.
Indulge in serenity beyond the seven tranquil destinations for blissful getaways in Vietnam. For those seeking a non-touristy escape, explore the uncharted Mekong Delta from Ho Chi Minh City. 
When you join our Mekong Delta 2-day tour, you'll truly get to experience the heart of Vietnam and immerse yourself in the local culture on a more intimate level.
Book now to unlock exclusive offers and embark on a meaningful journey, delving into the hidden gems of this unique region.
Be sure not to miss out on our special offer when you join us for this experience.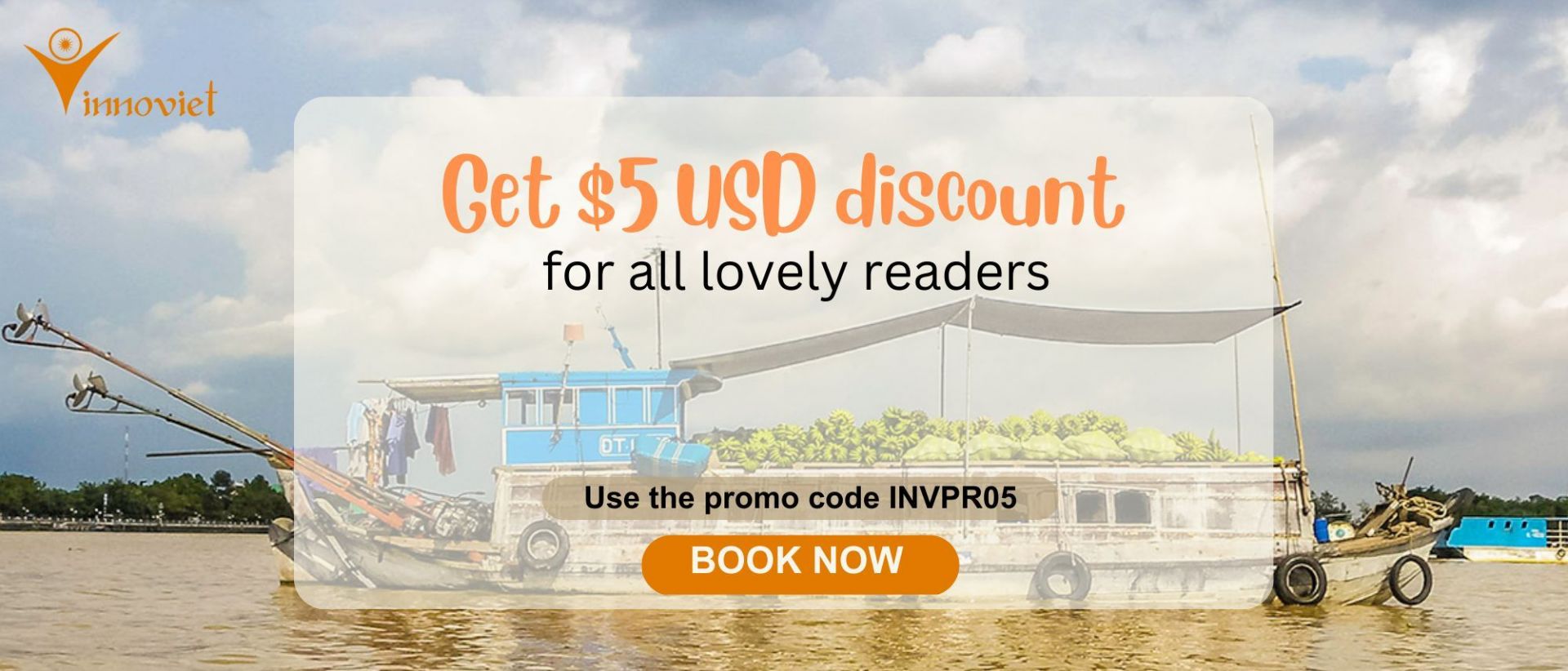 We hope that your experience will be nothing short of amazing
JOIN OUR FACEBOOK GROUP HERE to learn our tips as well as discuss them before going to these locations.