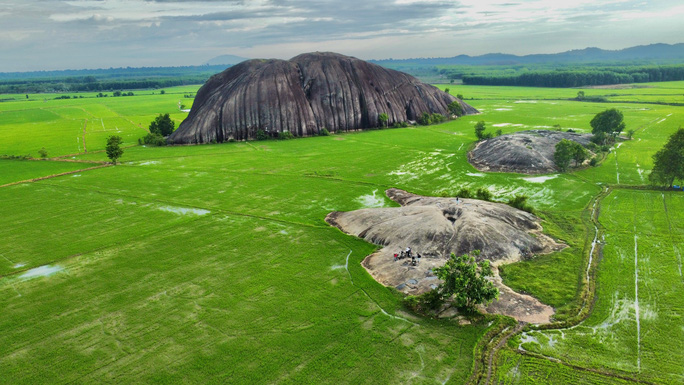 Visit Tan Phu district, Dong Nai province, visitors can explore many off the beaten track destinations located quite close to each other including Da Nam Tai ( Nam Tai Stone), Phu Dien lotus lake, Fiery Cross Stone and  Cat Tien National Park.
1. Fiery Cross Stone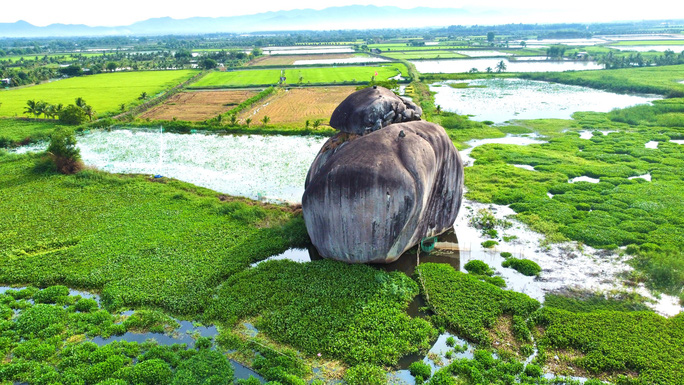 The name "Stone Cross" was born because in the past, people used to build a cross on the top of the rock. If you have the opportunity to visit this site, you can observe the pedestal that holds the cross that is still preserved to this day.
Local people are used to calling Fiery Cross Rock as Elephant Rock due to its unique and impressive shape. At some angles, you will see Fiery Cross Rock as if it is simulating the figure of an elephant lying in the middle of a green rice field. On the way to Da Fiery Cross, you also pass a lotus pond near Bau Ngua lake. This is one of the places for people who don't know what to play in Dong Nai after "checking in" Da Fiery Cross. You can stop at the lotus pond to row a boat, take pictures or have a picnic with friends.
The area of ​​Fiery Cross does not sell food and drinks, so visitors should note to bring water and food in reserve. If you like, you can camp because the sunrise and sunset here are beautiful.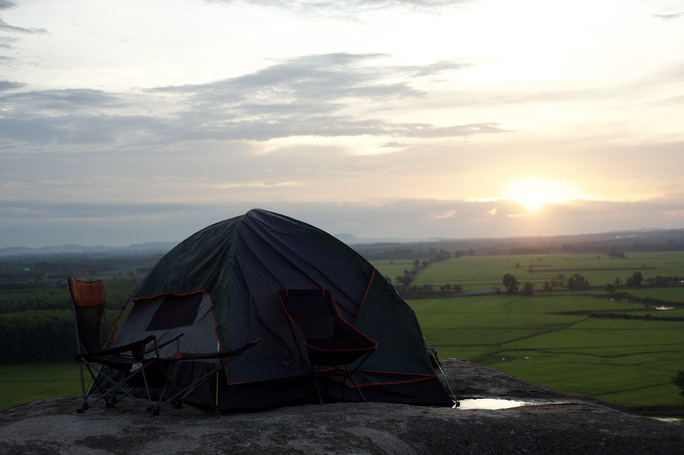 2. Bau Sau Lake - Cat Tien National Park 
Meanwhile, Bau Sau is the name of a swamp located in the south of Nam Cat Tien National Park. This is home to the Siamese crocodile, a freshwater crocodile endemic to Southeast Asia. Canoeing to see crocodiles in the middle of the lagoon is an interesting experience at this place.