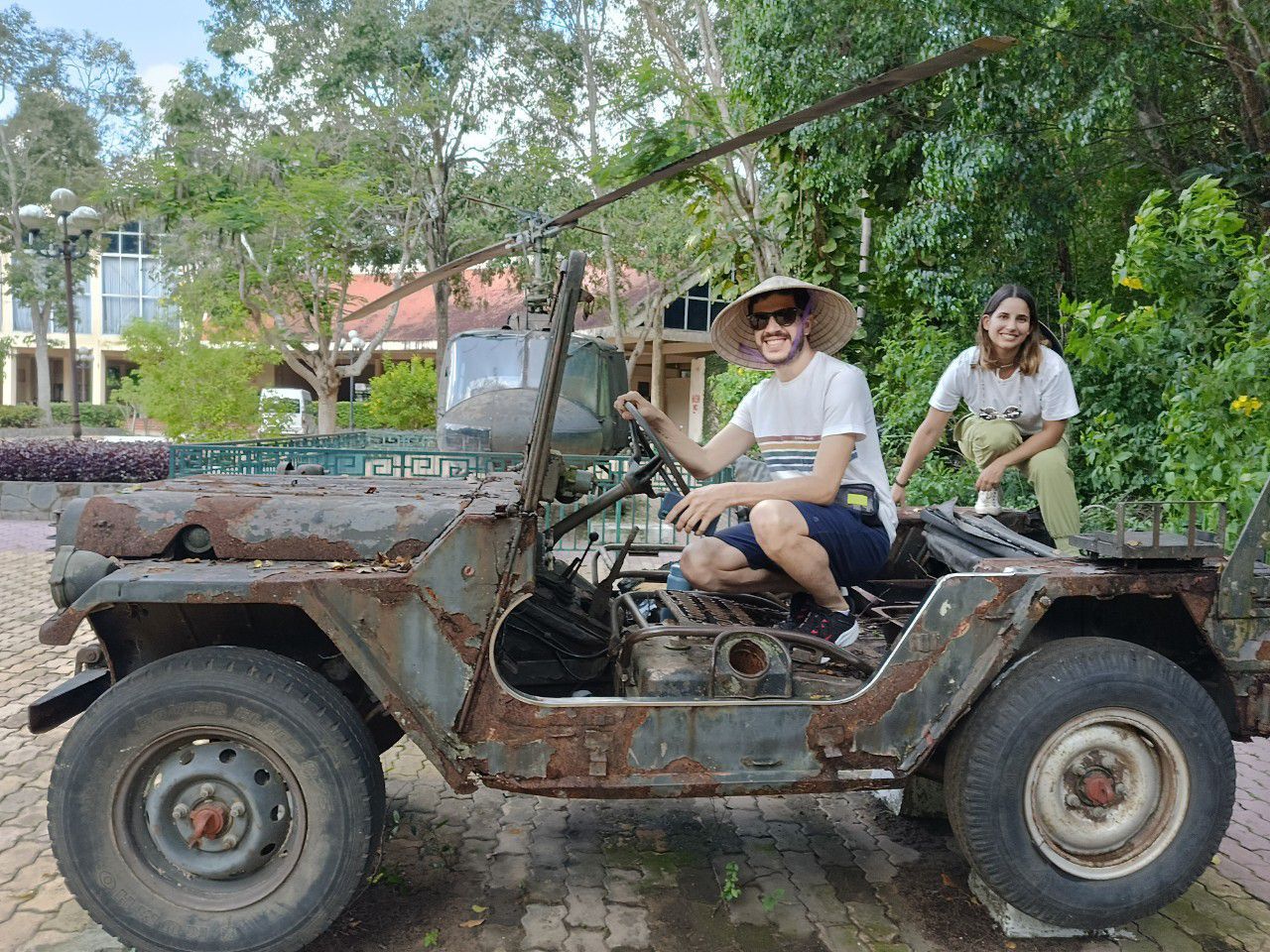 If one were to gauge the unwavering determination of the Vietnamese people in a single location, Cu Chi would undoubtedly stand out. This suburban district, nestled within Ho Chi Minh City, has gained renown for its intricate tunnel network, conceived during the tumultuous era of the Vietnam War. Furthermore, these tunnels are interconnected with a labyrinth that traverses the subterranean terrain of Vietnam.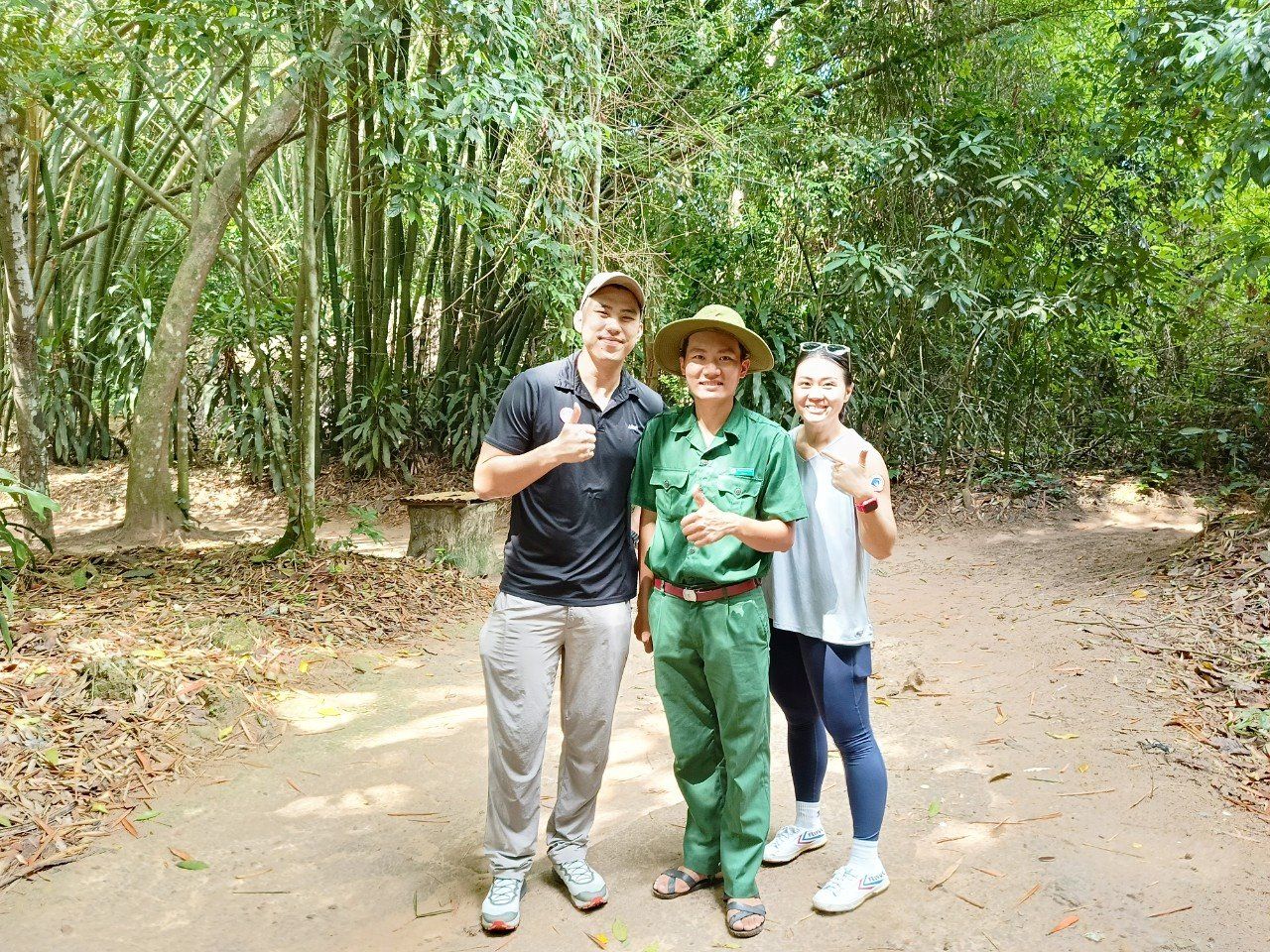 Historically, the Cu Chi Tunnels were utilized by the Viet Cong for various military purposes during the Vietnam War. These tunnels served as vital communication and supply routes, concealed food and weapon caches, provided refuge and medical facilities, and even offered living quarters. Today, Cu Chi has evolved into more than a mere historical site; it has become a place of pilgrimage for students, communist cadres, and discerning tourists seeking a deeper, more personalized exploration of the cultural wealth found within the Cu Chi district. Presented below are our top five recommendations for unique activities in Cu Chi, distinct from the experiences typically had by hordes of arriving tourists.
1. Experience Firing Range Action
At certain Cu Chi Tunnel locations, you can engage in shooting activities with a selection of weaponry from the Vietnam War era, such as AK-47 rifles. This provides a distinctive chance to handle historic firearms within a controlled and secure environment.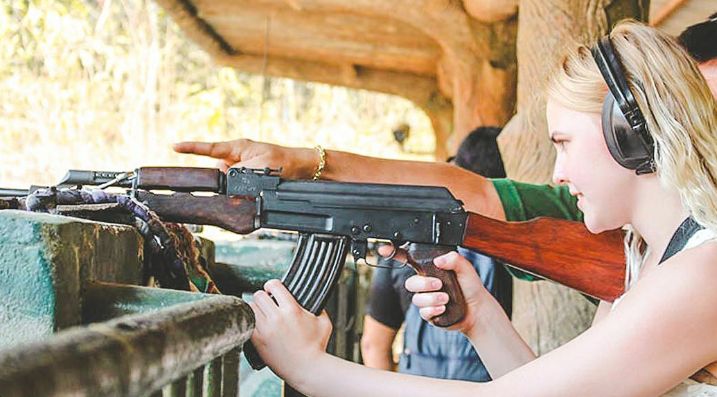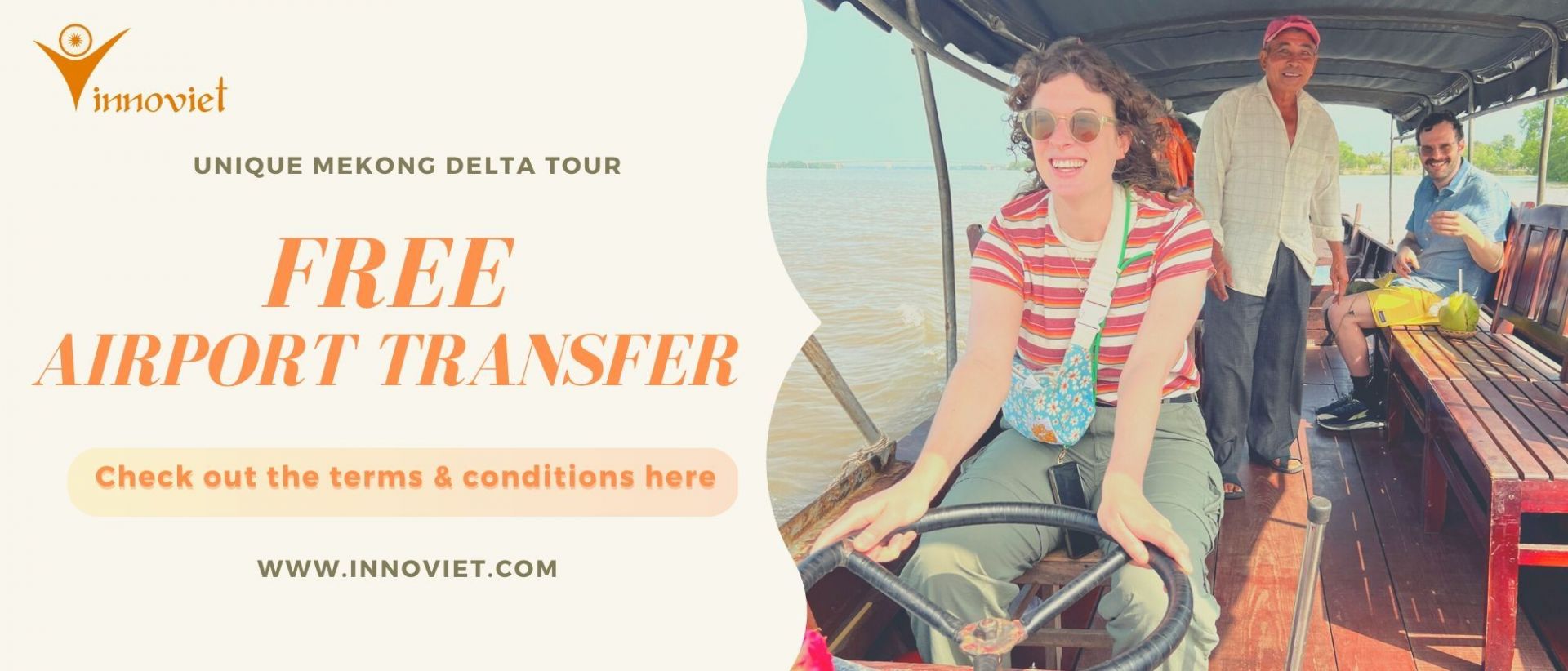 2. Visit to the Green Farm
A trip to the Green Farm, known as Nong Trang Xanh, offers a genuine nature experience that will delight enthusiasts of the great outdoors. During your visit, you have the opportunity to step into the shoes of a farmer for a day and personally gather organic vegetables to be used for your lunch. You can also try your hand at catching river fish using just your bare hands or gain knowledge on the cultivation and harvesting of Reishi mushrooms. The lush farm boasts an abundance of tropical fruits for your delight. Moreover, relishing the tranquility of the countryside while sipping on a cup of steaming mushroom tea is undeniably one of life's greatest pleasures.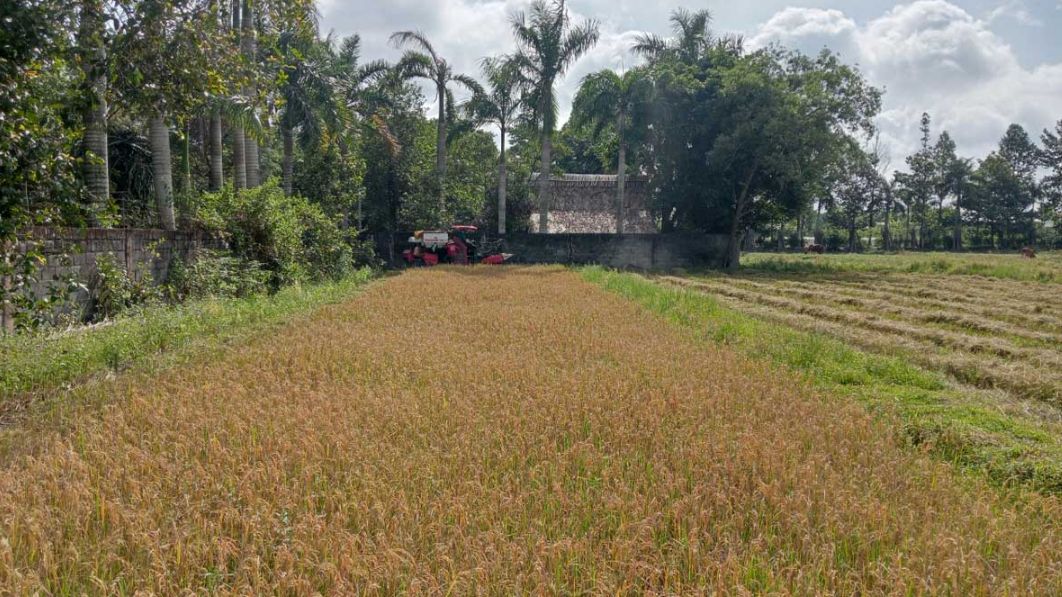 3. Visit the Cu Chi War Museum
Although smaller in scale compared to the War Remnants Museum in Ho Chi Minh, the Cu Chi War Museum presents a remarkably authentic and unsettling portrayal of the war, primarily from the perspective of the Vietnamese. Alongside an array of war-related artifacts, this museum features a combination of vivid visual imagery and video recordings depicting the victims of Agent Orange and napalm. When approached from a neutral standpoint, this museum offers a more enlightening and genuine experience, notably with less political bias than its urban counterpart. However, it's worth noting that certain exhibits within are exceptionally distressing.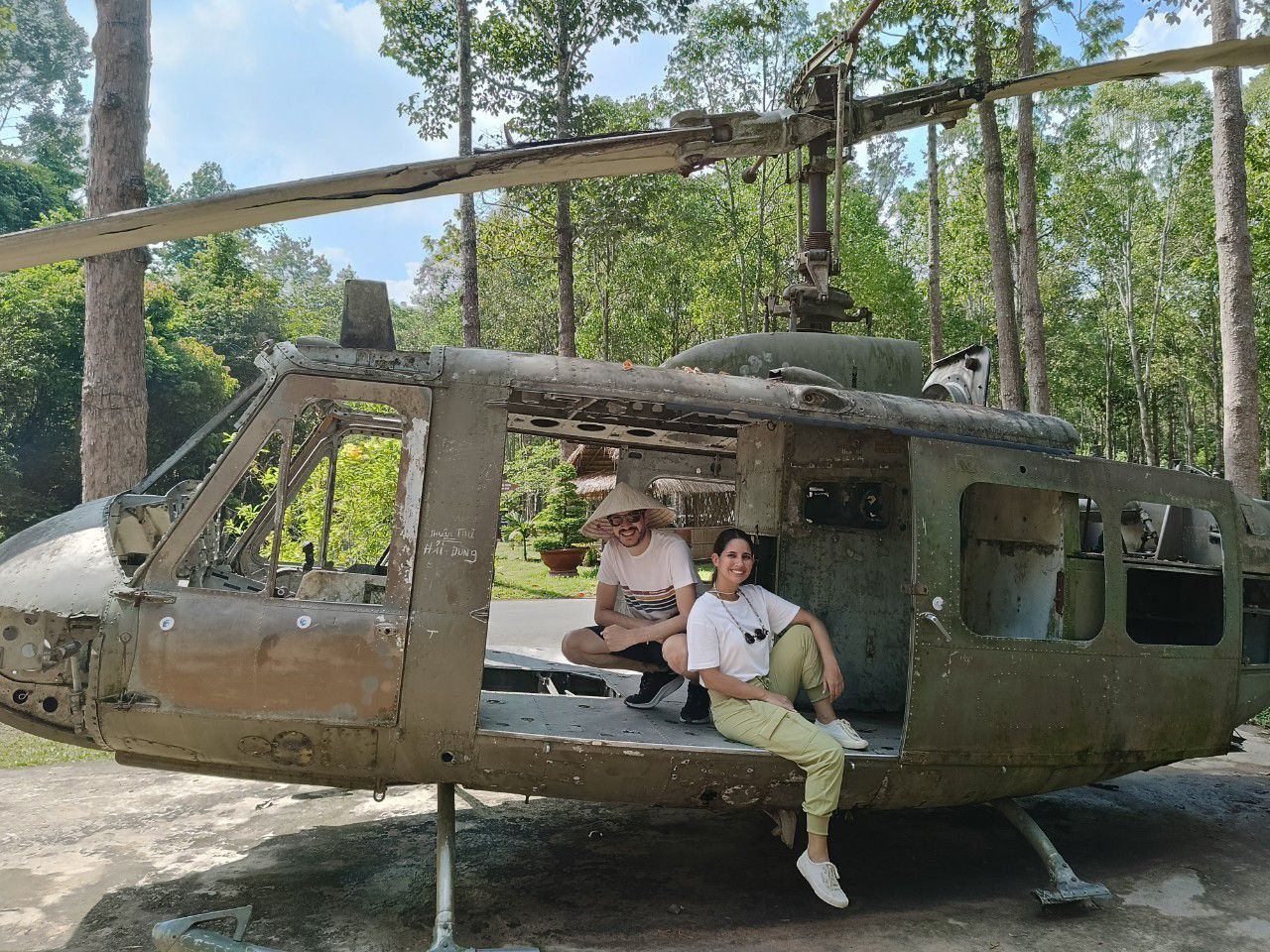 The heart and soul of Cu Chi is undoubtedly its extensive tunnel network. These underground passages, used by the Viet Cong during the Vietnam War, are an engineering marvel. Meandering through the tunnels is a must-do experience, allowing you to gain a profound understanding of the challenges faced by those who once sought refuge and waged war from within these subterranean labyrinths.
5. Relish the Cu Chi Cuisine 
Cu Chi is not just about history; it's also a culinary delight. Savor the local flavors and experience the authentic tastes of Vietnamese cuisine. From delectable street food to sumptuous dishes at rustic eateries, the gastronomic journey in Cu Chi will leave your taste buds delighted and satisfied.
In Cu Chi Tunnels, history comes alive, and the stories of bravery and resilience are etched into the very soil. Whether you're an avid history buff, a nature lover, or a food enthusiast, Cu Chi has something to offer everyone. This hidden gem in Vietnam's cultural landscape is a testament to the indomitable spirit of its people. So, pack your bags, ready your camera, and embark on a journey to Cu Chi Tunnels. You'll leave with a deeper appreciation for the past and a newfound connection to the enduring spirit of the Vietnamese people.
To explore more about cuisine options and to reserve your Cu chi tunnels, please visit our website or reach out to us at Innoviet. Commence your Cu Chi Tunnels adventure with Vietnam Cu Chi Tunnels Tours today and begin unraveling the enigmatic allure of this captivating region.
Book now to unlock exclusive offers and embark on a meaningful journey, delving into the hidden gems of this unique region.
Be sure not to miss out on our special offer when you join us for this experience.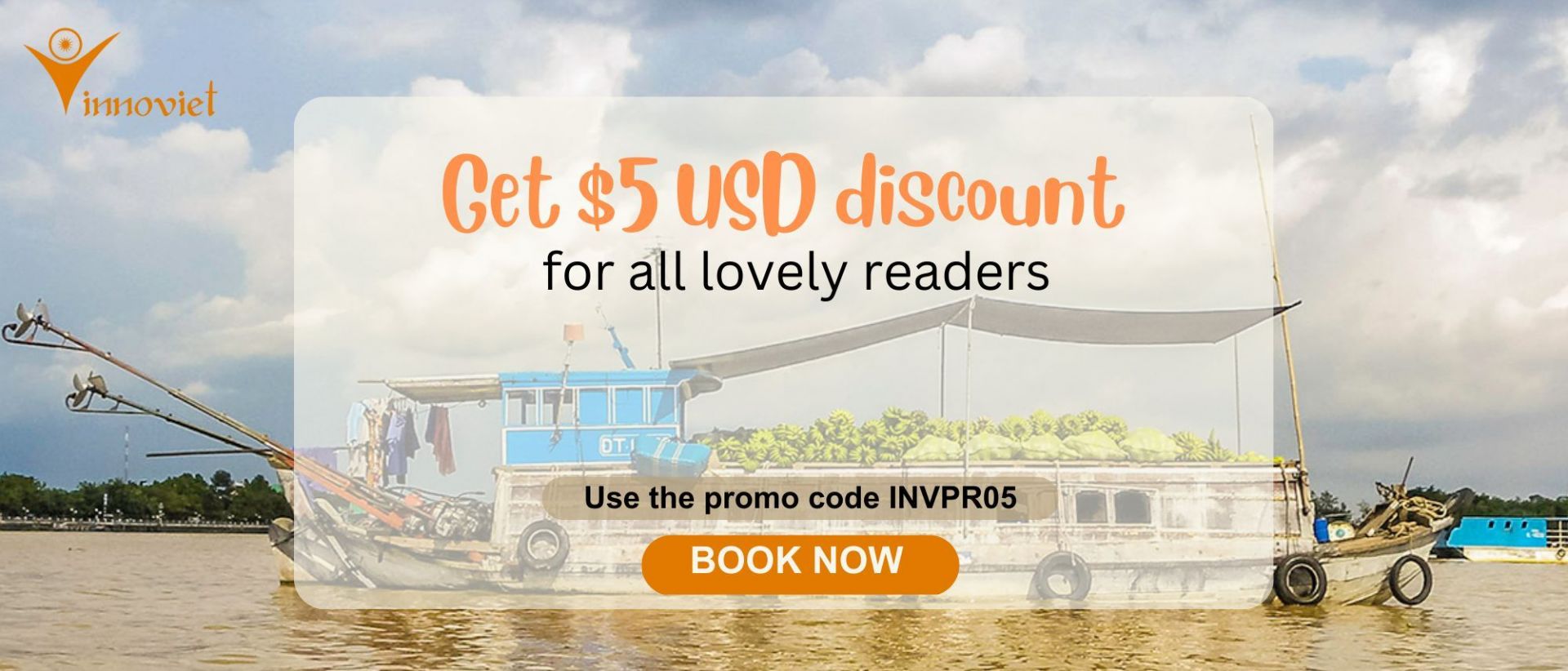 We hope that your experience will be nothing short of amazing
JOIN OUR FACEBOOK GROUP HERE to learn our tips as well as discuss them before going to these locations.