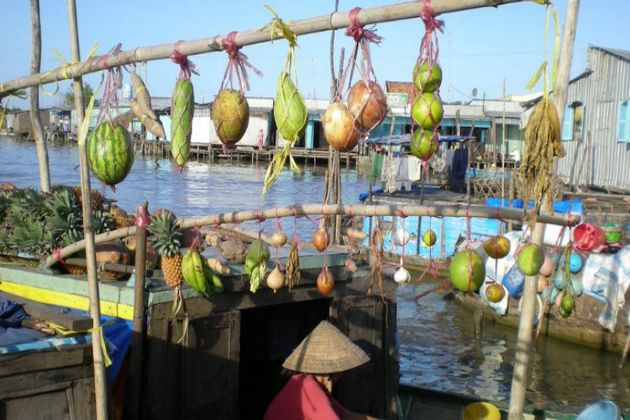 Nestled within the picturesque landscapes of the Mekong Delta, Chau Doc welcomes you with its undeniable charm. As you step into this captivating city, you're embarking on a journey that goes beyond the ordinary. Chau Doc's allure lies in its unique blend of culture and nature, making it a favored destination for adventurers and culture enthusiasts alike.
Allow us to be your virtual tour guide, unveiling the layers of this enchanting destination. Together, we'll dive into the heart of Chau Doc's uniqueness and pave the way for an unforgettable journey through this charming city. Your adventure begins here.
All things need to know before travelling to Chau Doc, Vietnam
Châu Đốc
 is a city in 
An Giang Province
, bordering 
Cambodia
, in the 
Mekong Delta
 region of 
Vietnam
. Situated in the Mekong Delta region of South Vietnam, Chau Doc embraces the serene Hau Giang River, a vital route for travelers journeying between Cambodia and Vietnam. The city's diverse cultural fabric is adorned with mosques, temples, and churches, reflective of its Cham and Khmer populations.
It is also a nearly pilgrimage sites and attracts visitors by these specialties. Highlights in Chau Doc is to take a boat trip along the river to discover the Cham communities as well as nearby attractions.
What Sets Chau Doc Apart:
The iconic floating market defines Chau Doc's uniqueness. With a long-standing tradition, the locals' lives are intertwined with boats, making the market a vibrant hub. A myriad of boats from across the nation converge here, ferrying goods for sale to both locals and visitors.
Gateway to Cambodia:
Chau Doc's proximity to Cambodia makes it a prime starting point for a swift journey to the neighboring country. Daily speedboat services connect these two destinations, offering travelers a seamless passage.
Navigating the Route to Chau Doc:
By Motorcycle: Embark on a thrilling motorbike adventure through the Mekong Delta. Follow National Highway 1A, crossing My Thuan Bridge, and journeying through Dong Thap, Vam Cong ferries, and Long Xuyen city, finally arriving in Chau Doc.
By Bus: Opt for a public bus from Ho Chi Minh City to Chau Doc, with stops throughout the Mekong Delta. Select from reputable bus companies like Hue Nghi, Phuong Trang, or Hung Cuong.
Saigon is approximately 207km away from Chau Doc. The average travel time to reach Chau Doc varies between 5 and a half hours to 7 hours, depending on your desired destination. 

It will be an ideal option if you stop and discover the charm of Ho Chi Minh City then go to explore Chau Doc. 
Getting Around Chau Doc:
Buggy "Xe Loi": Experience the unique charm of Chau Doc while riding in a traditional buggy. Negotiate the fare with the owner based on your distance.
Motorbike Rental: Many hotels offer motorbike rentals, providing flexibility and freedom to explore.
Taxi Services: Reliable options like Mai Linh Taxi, Hoang Long Taxi, and Duc Thanh Taxi ensure convenient transportation.
Boat Excursions: Delve into the city's aquatic wonders by embarking on boat rides to fishing villages or the Cham village. Head to the boat landing area adorned with the symbol of two fish and discuss fares with boat owners.
As you plan your Chau Doc adventure, remember these invaluable tips to ensure an enriching and hassle-free experience. Whether you're drawn to the city's vibrant markets, tranquil pagodas, or cultural diversity, Chau Doc promises an unforgettable journey.
Top 6 Attractive Destinations to go in Chau Doc, Vietnam
Sam Mountain
With an area of about 280ha and moderate height of 241m, Sam mountain is a very popular tourist destination that anyone when visiting Chau Doc has to visit. The mountain is covered with shady trees all year round. In the summer, Sam mountain with the red color of flamboyant flowers nestled among the winding canals around. Sam Mountain is a gathering place for a system of ancient temples, pagodas, and interesting caves, creating a scenic, charming in the fertile plains.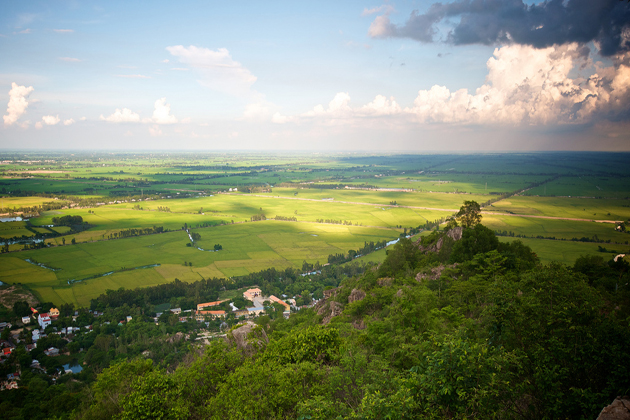 Ba Chua Xu Temple
The temple was built in 1820 at the foot of Sam Mountain to worship Ba Chua Xu (a local goddess). The local goddess is so scared that your wishes will come true if you offer incense to her. Therefore, in the festival held at Ba Chua Xu Temple from the 23rd to the 27th of April (Lunar calendar), a huge number of pilgrims flocks to the temple. There are 4 rites taken place during the ceremonies with a lot of cultural and traditional activities.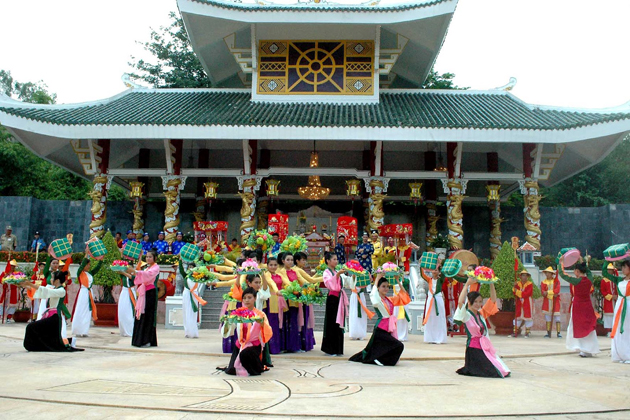 Chùa Hang (Hang Pagoda)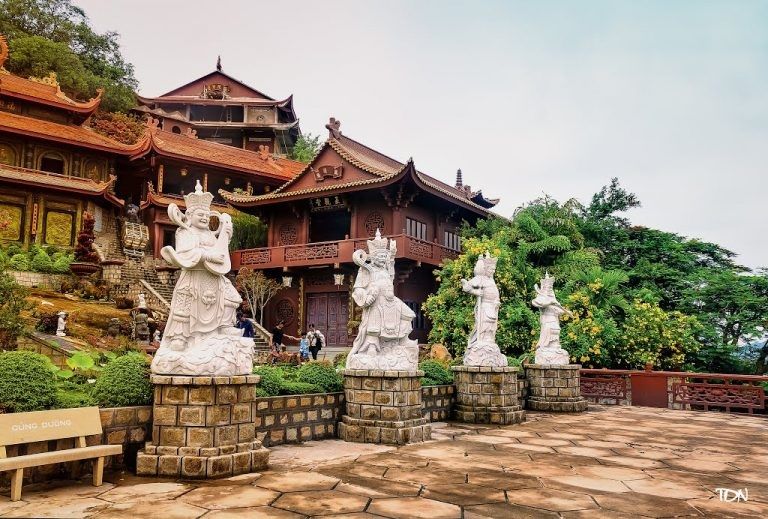 Located atop Sam Mountain, built around 1840 - 1845, Chùa Hang (also known as Phước Điền Tự) is an ancient temple, a renowned scenic spot in An Giang province, and a nationally recognized historical relic. Nestled in a serene setting, Chùa Hang exudes a solemn ancient charm, accompanied by numerous legends and myths passed down from generation to generation. It captivates those seeking to reconnect with the tranquil antiquity and profound reverence.
Masjid Jamiul Azhar Mosque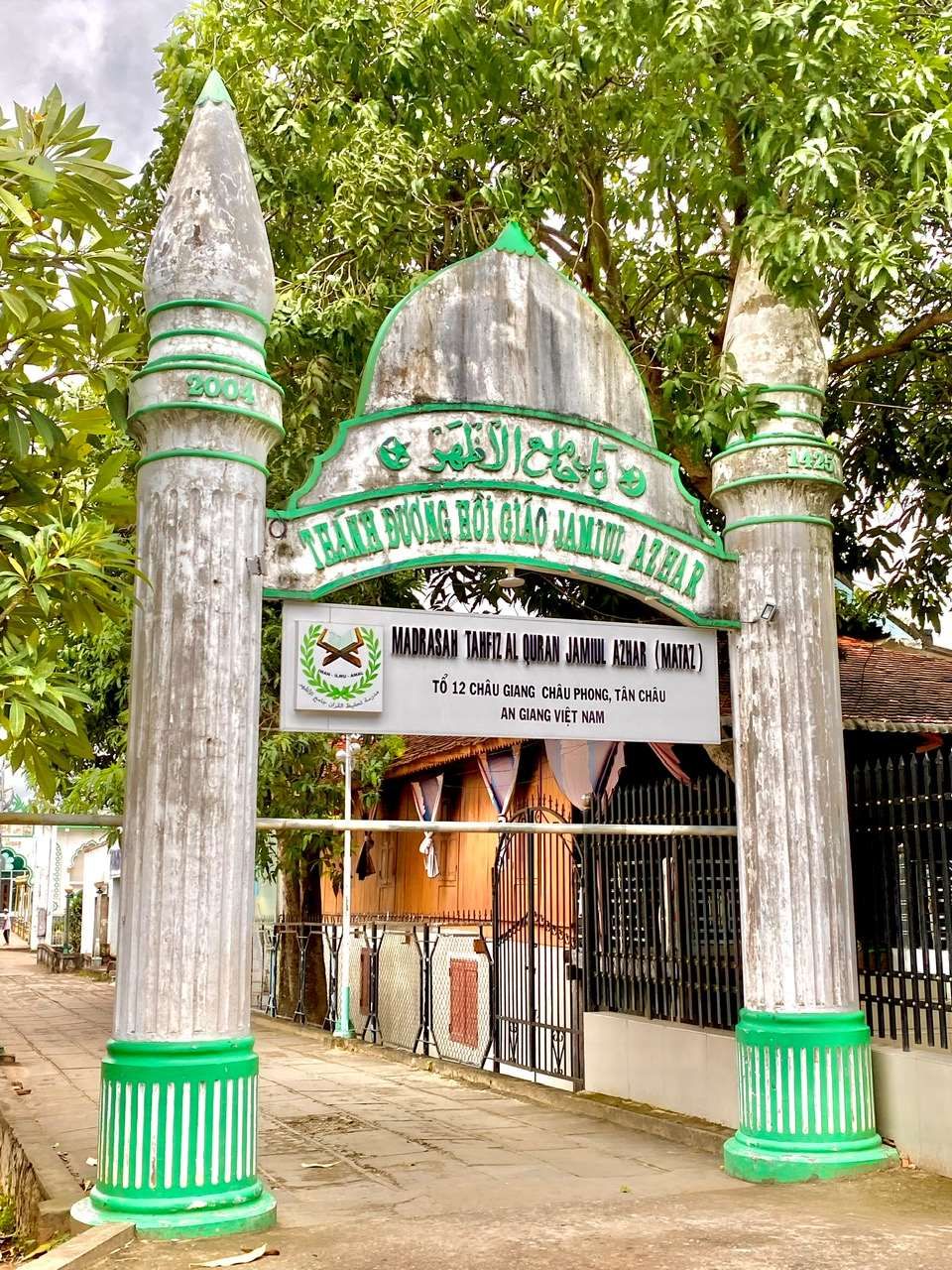 The Masjid Jamiul Azhar Mosque is located in Châu Phong commune, Tân Châu town, An Giang province. It was built in 1959 and underwent another expansion in 2012. Regarded as one of the oldest mosques in this region, it has become a religious symbol for the Muslim community living here.
As you step into the courtyard of the mosque, you'll find yourself even more amazed by the unique design of the structures within. There, you'll encounter high and spacious domes, intricately designed floral-patterned door frames, crescent moon symbols, and various intricate lines. All of these elements vividly showcase the timeless architectural style of Islam, giving Masjid Jamiul Azhar an aura of mystical charm passed down through centuries.
Vạn Linh Temple
Situated on Cấm Mountain, Vạn Linh Temple represents the Northern Buddhist school. This renowned temple is part of the Lâm Viên Núi Cấm tourist complex. Vạn Linh Temple annually attracts pilgrims on a spiritual journey to An Giang and beyond, forming an integral part of Vietnam's heritage.
Thoại Ngọc Hầu Mausoleum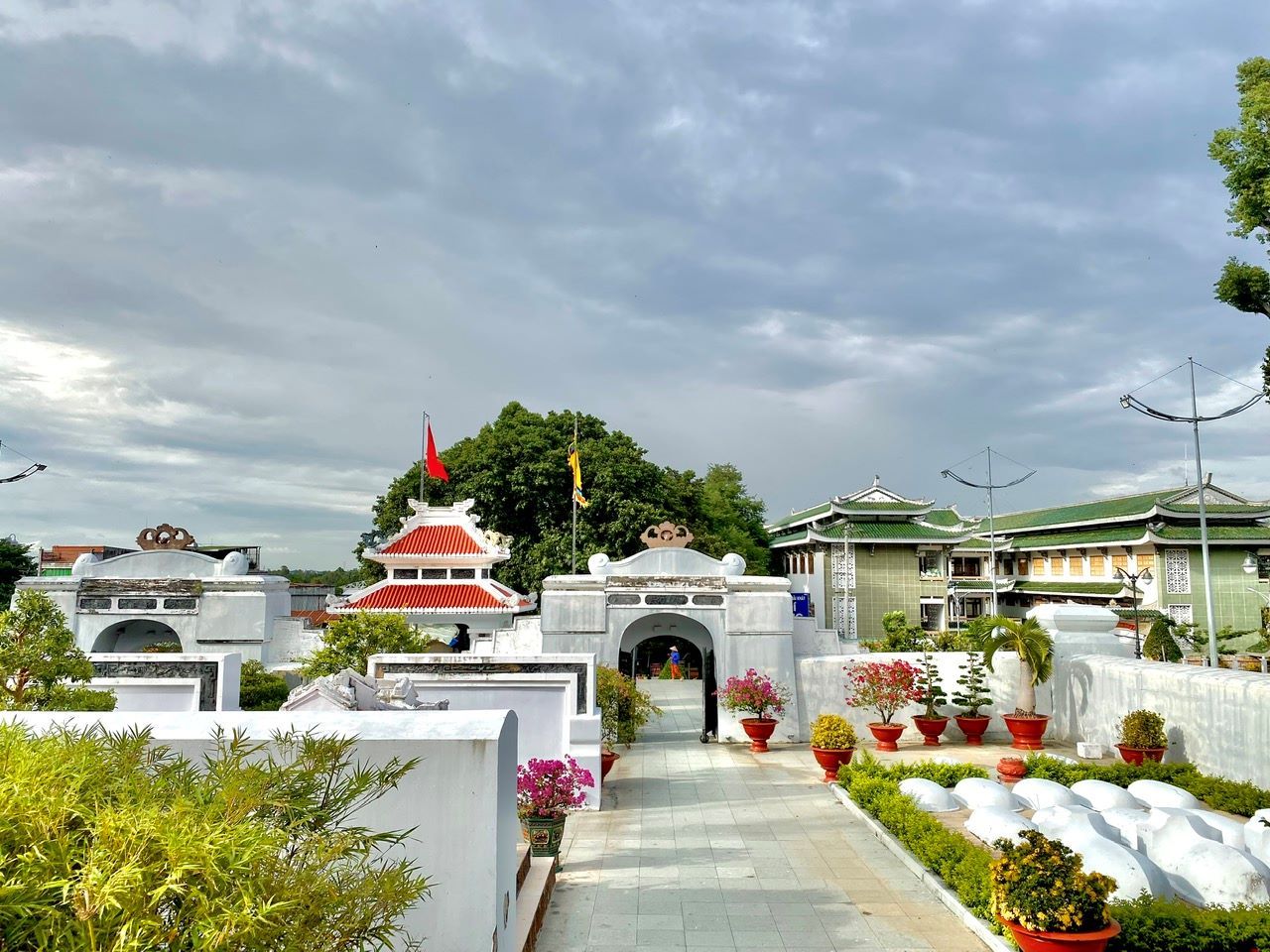 In the midst of Châu Đốc's mesmerizing landscapes and temples, the Lăng Thoại Ngọc Hầu, located at the foot of Sam Mountain, often goes unnoticed. This rare and well-preserved architectural masterpiece from the Nguyễn Dynasty holds immense cultural and historical significance. The site emanates an aura of tranquility and deep reverence. Combining a tomb and a shrine, the mausoleum honors Nguyễn Văn Thoại, also known as Thoại Ngọc Hầu, a Nguyen Dynasty official who played a pivotal role in the exploration and governance of An Giang, including overseeing the construction of the Vĩnh Tế Canal.
Tây An Pagoda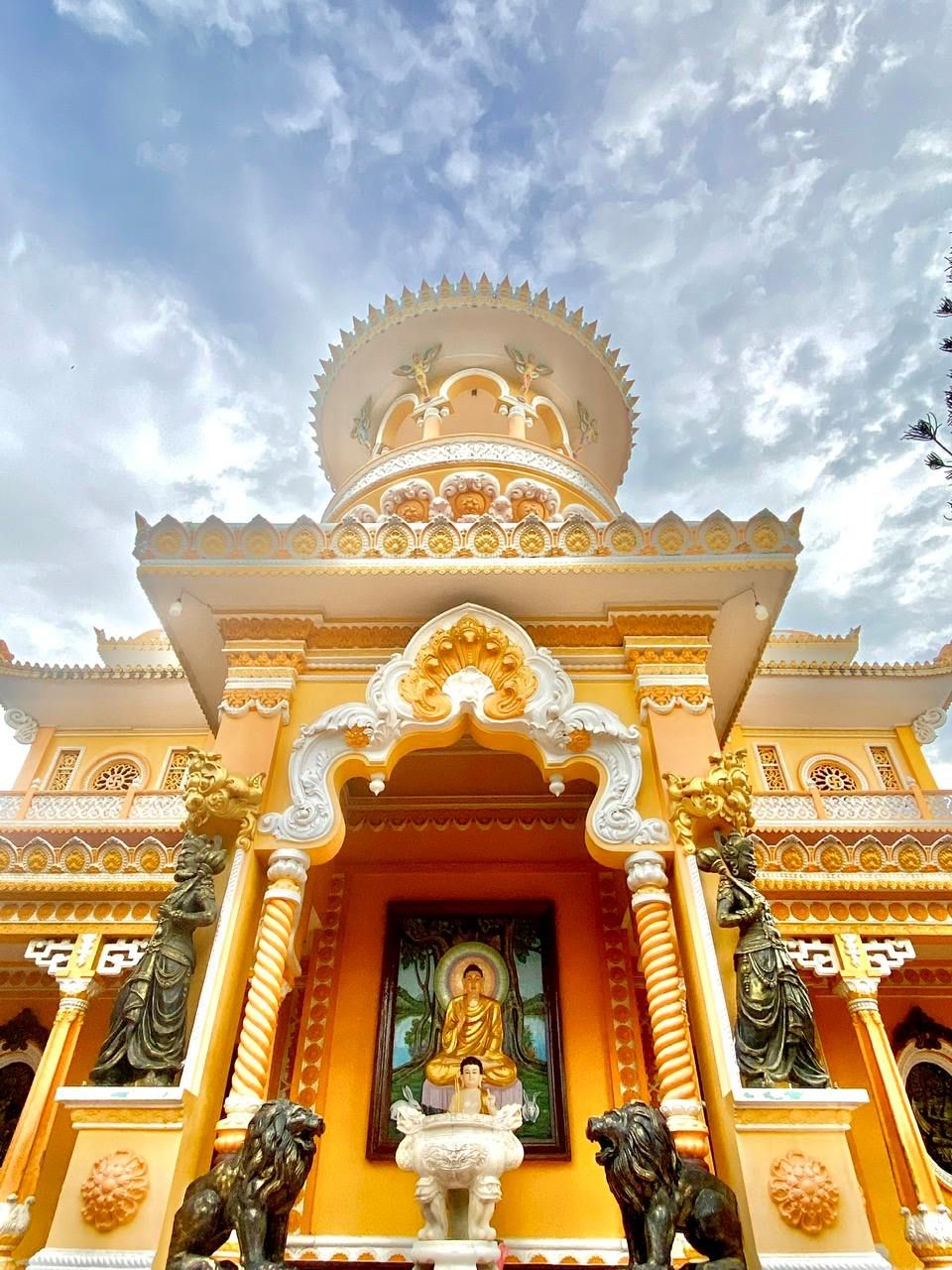 Chùa Tây An, also called Tây An Ancient Pagoda, stands as a symbol of architectural fusion between Vietnam and India. Situated at the crossroads below Sam Mountain (now in Núi Sam Ward, Châu Đốc City), it spans an expansive area of 15,000 square meters. Against the backdrop of Sam Mountain's lush greenery, the pagoda's main façade features three historic stories topped by circular onion-shaped roofs, harmoniously adorned with vibrant hues. Its "tam" shape follows a unique blend of Indian and Vietnamese architectural styles, employing durable materials like bricks and cement.
Chau Doc Floating Market
In Mekong Delta tours, visitors definitely must visit Chau Doc floating market with the unique ancient features of the An Giang river. For local people, they rarely use the phrase "Chau Doc floating market" but only familiar with the words "take a boat". These are short words to refer to the exchange, trading in Chau Doc floating market. 
The floating market is in the middle of Hau River. Therefore, visitors need to take a boat to visit it from a boat in any detail. Expect to pay 100,000 – 200,000 VND depending on how long you plan to cruise.
Especially when coming to this market, the owner of the boat does not offer the goods by sales pitch, but by hanging the products, they plug the pole into the river and hang the product up so that the buyer can easily find what they are looking for. The most abundant and characterized in Chau Doc floating market is tropical garden fruit. You should remember to get up early to attend the market when it's most crowded between 6 – 7 am.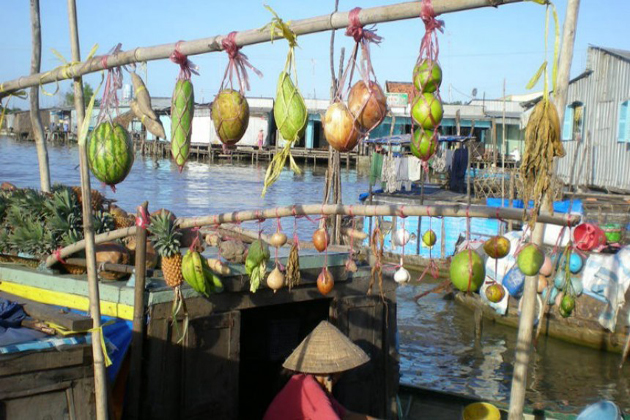 Some other fascinating floating markets in the Mekong Delta for you to explore when visiting Vietnam include: Cái Răng Floating Market – Cần Thơ, Cái Bè Floating Market – Tiền Giang, Phong Điền Floating Market – Cần Thơ, Cà Mau Floating Market, and Trà Ôn Floating Market – Vĩnh Long. You can discover these markets during a 2-day travel to the Mekong Delta.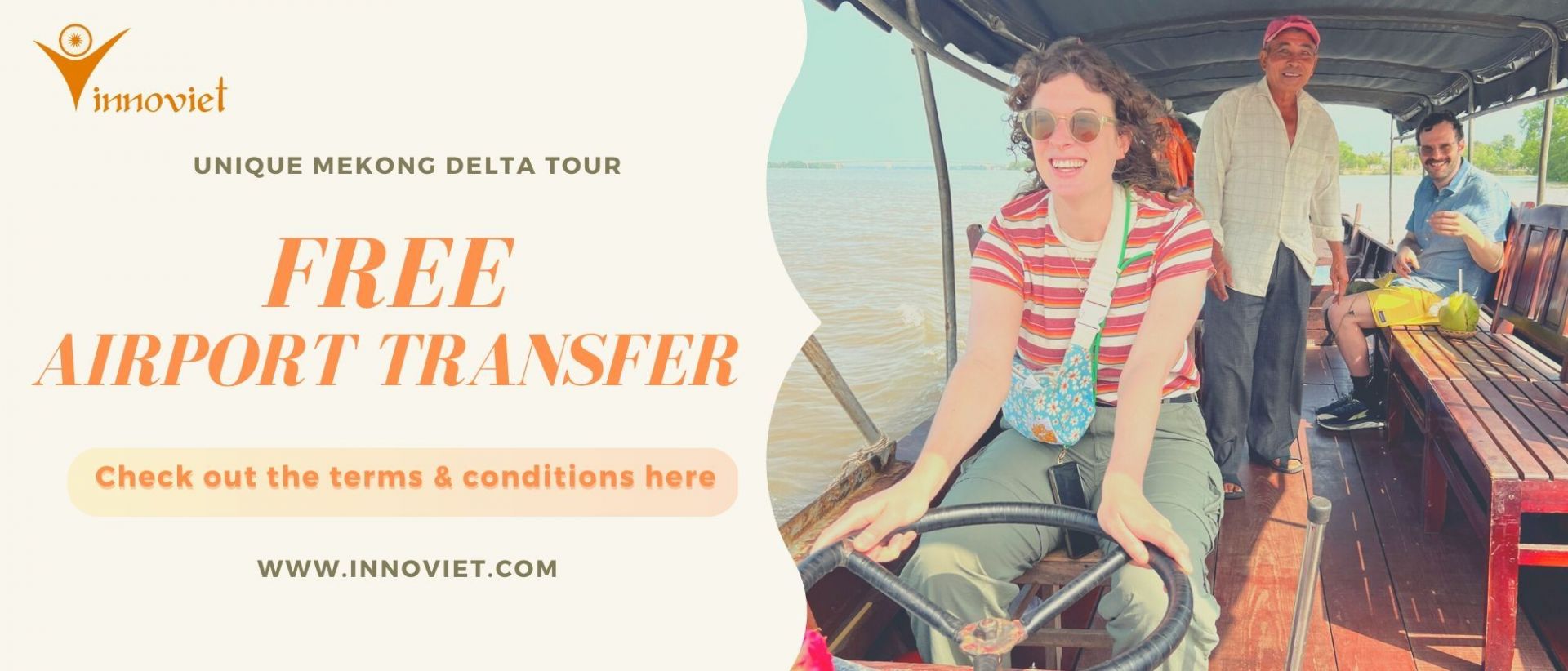 Chau Giang Cham Village
Chau Giang Cham Village is a famous village of the Cham community in An Giang province, not only attracted by the ethnic character but also by the cultural beauty of the land of gods. For those who want to learn about Cham ethnic culture and people, this must be the destination that cannot be ignored in their trip to Vietnam. Chau Giang Cham Village stands out with the unique architecture of its wooden stilt houses. The stilt houses here are usually small and made of precious wood which has very high durability. In front of the house, there is a wooden ladder and the entrance door is often lower than the guest's head, which implies that the guest must bow to the house and the host before entering.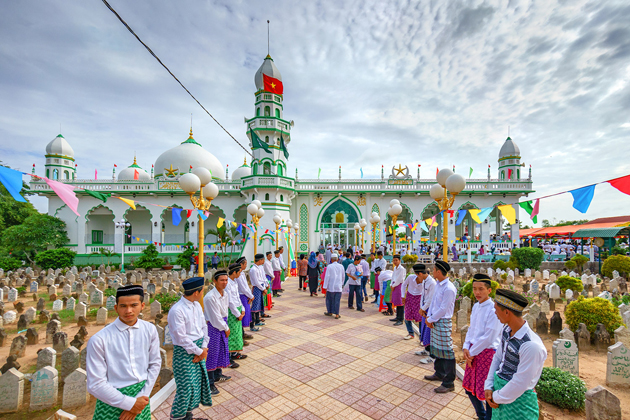 Most of the villagers are Muslim so the cathedral is also a destination bearing bold Cham character in Chau Giang Cham Village. After passing through Chau Giang ferry landing, visitors can visit the historic cathedral Mubarak, which is a high-value place that is prominent for these cultural beliefs.
Tra Su Indigo Forest
Referring to the Mekong River is referring to Melaleuca forests, and it would be a great omission if you missed the Tra Su indigo forest, a great ecotourism destination with many rare animals. What is better than having nothing to think, just drop yourself in the boat floating in the water stream and immerse under the shade of indigo. In Tra Su indigo forest, nature is like embracing the human heart by bringing the peace that you hardly find in the crowded city.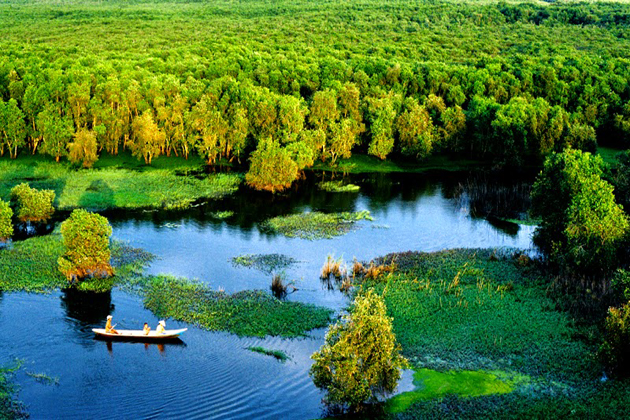 Cam Moutain (Forbidden Moutain)
Cam Mountain, also known as Thien Cam Son, is located in An Hao Commune, Tinh Bien district, with an altitude of about 710m above sea level. With a cool year-round climate, Cam Mountain is always covered by the green forests and countless blooming flowers. You can choose to spend a night at Cam Mountain to fully enjoy the peaceful silence and the cool breeze of the mountainous areas.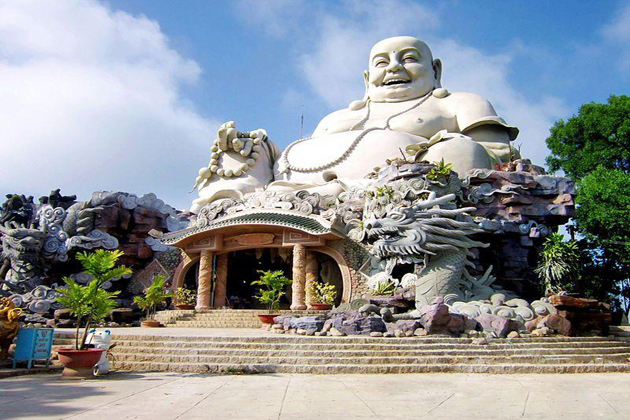 In addition, the mountain also owns religious architecture as big as Asia's largest Maitreya Buddha, Van Linh Pagoda, or Large Buddhist Temple…
Best Time to Travel Chau Doc
The harmonious weather makes Chau Doc be a favorite destination at any time of the year. May is the beginning of the rainy season. If you want to enjoy fully the life of the Mekong Delta areas, the time from August to November will be the most suitable time for the typical activities of the water season as Chau Doc floating market. However, if you want to reduce the risk of price increases then you should avoid the time of Tet because of the crowded population, which easily leads to higher prices.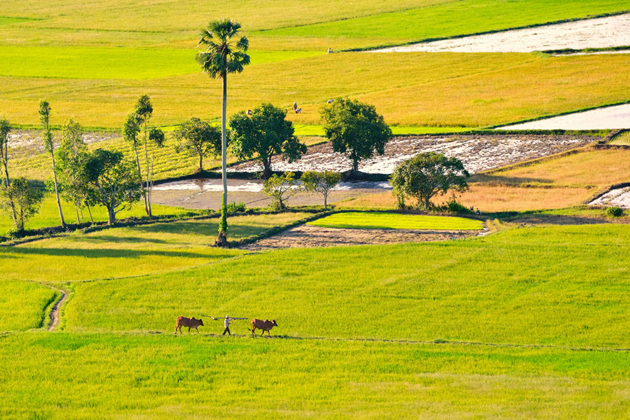 Ideal Periods for Exploring Chau Doc's Climate
Nestled in the Mekong Delta's subtropical climate, Chau Doc experiences temperatures between 25°C and 29°C. The year divides into two seasons: the rainy stretch from May to November, and the dry period from December to April. While Chau Doc is inviting year-round, the best time to visit is September to March when the weather is pleasantly mild for various activities.
Floating Season (September - December):
This span proves optimal for Chau Doc exploration and Mekong Delta experiences. Traditional wooden boats beckon for fishing expeditions, the untouched beauty of the Tra Su forest unveils, offering a spectacular time for all.
Rainy Season (May - October):
Opting for Chau Doc during the rainy season remains a viable choice. The brief showers are unlikely to disrupt your plans, allowing you to make the most of your visit.
Dry Season (January - April):
This phase manifests as hot and arid; however, it coincides with the harvest period. Observing local harvest activities adds a unique dimension to your Chau Doc sojourn.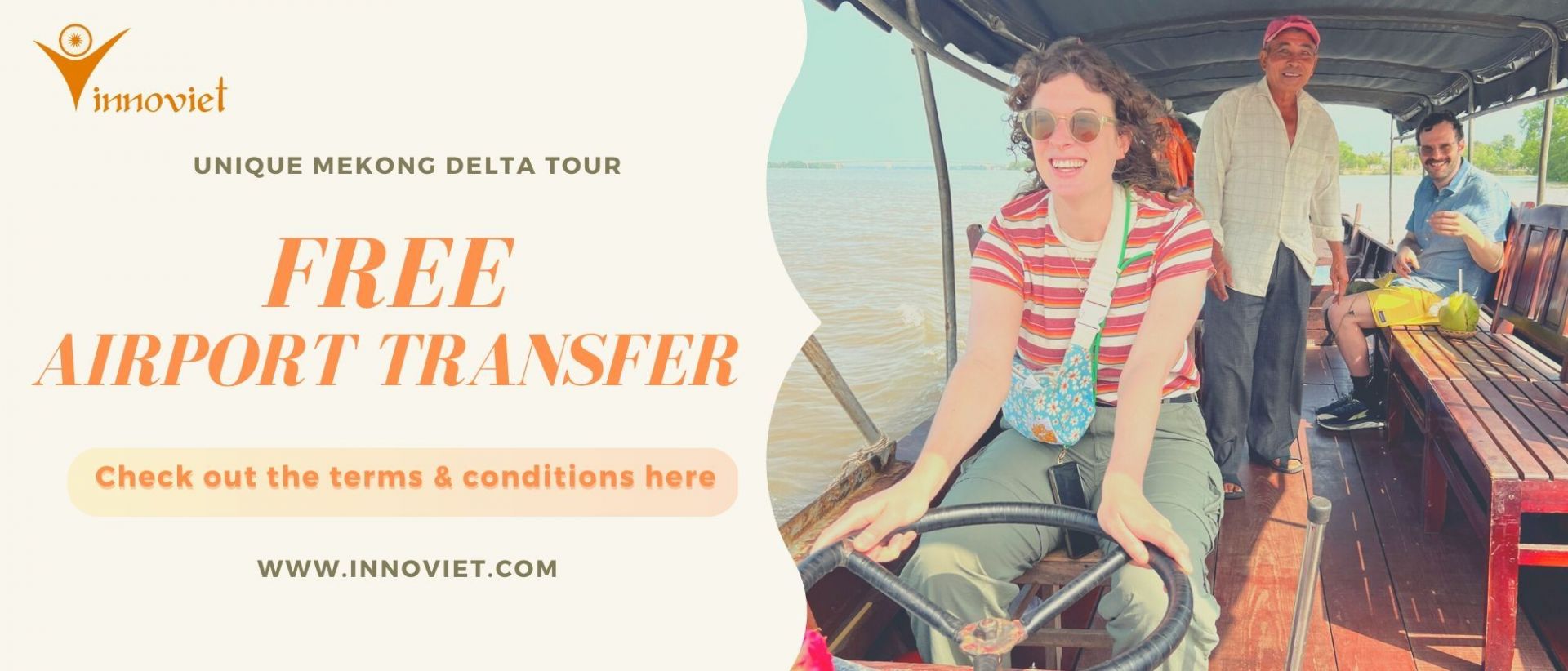 JOIN OUR FACEBOOK GROUP HERE to learn our tips as well as discuss them before going to these locations.