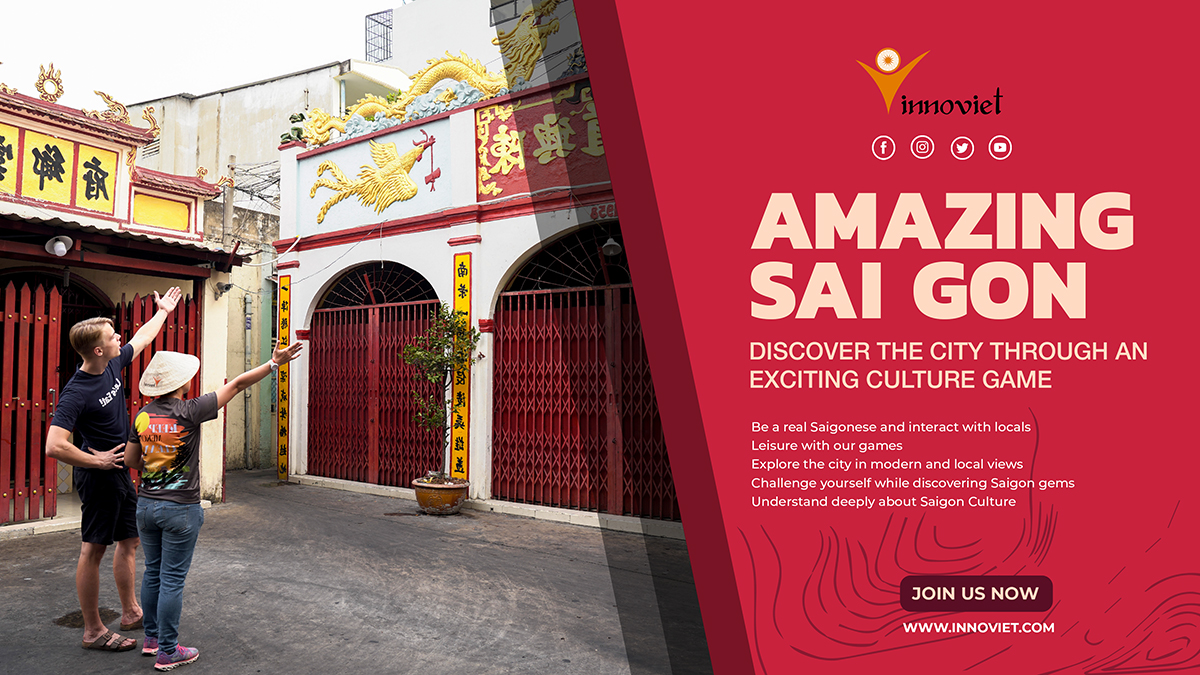 In this blog, we recommend some unique activities in Sai Gon, Ha Noi, Hoi An that you can expand your experience in Vietnam. Each has its unique in reflecting the real local life of Vietnamese people.
When traveling to a new place, it is not easy to opt for activities from the endless travel information on the Internet that can satisfy your love for discovering the new culture and creating wonderful memories during your stay. Too much information sometimes doesn't help you to plan your trip. 
1. Hanoi Train street
 https://www.tripadvisor.com/Attraction_Review-g293924-d15190048-Reviews-Train_Street-Hanoi.html 
Coffee is the prominent drink among Vietnamese people. We enjoy it whenever and wherever we are. It never goes out of style. The coffee shop is the booming industry in Vietnam. You can have countless ways to relish a cup of coffee ranging from sitting on the plastic tool on the sidewalk to relaxing on the comfortable couch in the boutique coffee shop. Each style has its own color that can optimize your coffee experience.  But drinking coffee near the railways will bring you a unique experience (thrilling and exciting!) that you won't forget. 
Standing 50 centimeters away from the railways, you can even feel the breeze made by train when it passes by. It is a strange location that doesn't look like anywhere else but this is how it keeps people coming to catch that captivating moment.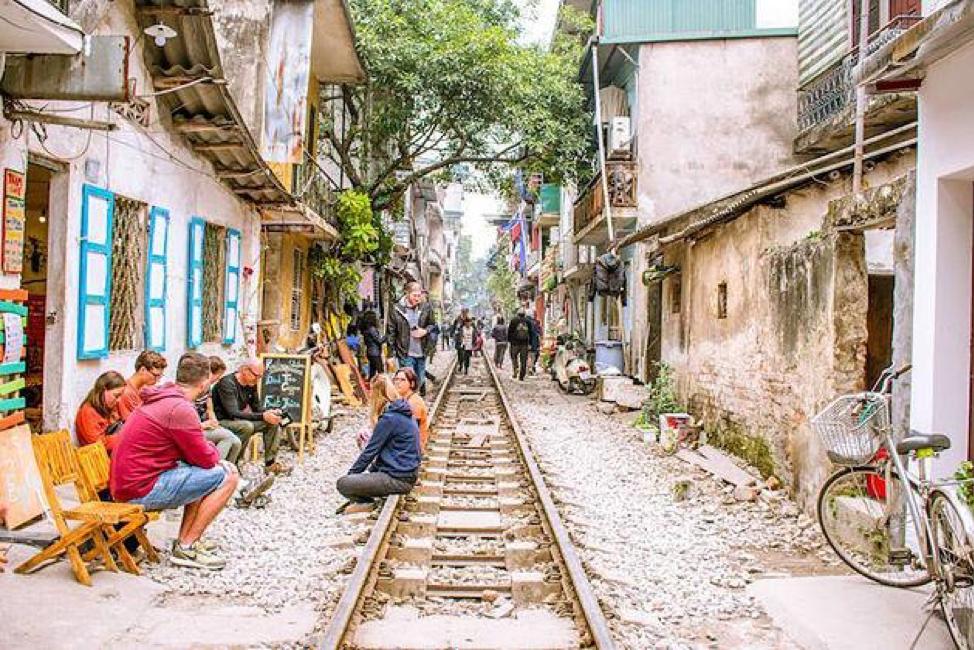 The Hanoi train street is located between Le Duan And Kham Thien street in the old quarter. It is over hundred years old and now has become a main attraction for tourists. They come not only to catch the moment when the trains are running through the dense neighborhood but also to discover the local lifestyles that rarely reveal to outsiders in front of the public. 
However, sitting close to the running train is not a good idea so be aware of the potential risks and make sure that you follow the local reminders about safety notes.
2. Saigon:
If you only have half-day in Saigon, what can you do to discover the city in a unique way? How about a fun and interactive way to explore a new city, reach all the picturesque places and exchange interesting culture. 
 The Amazing Saigon Walking tour would be the answer.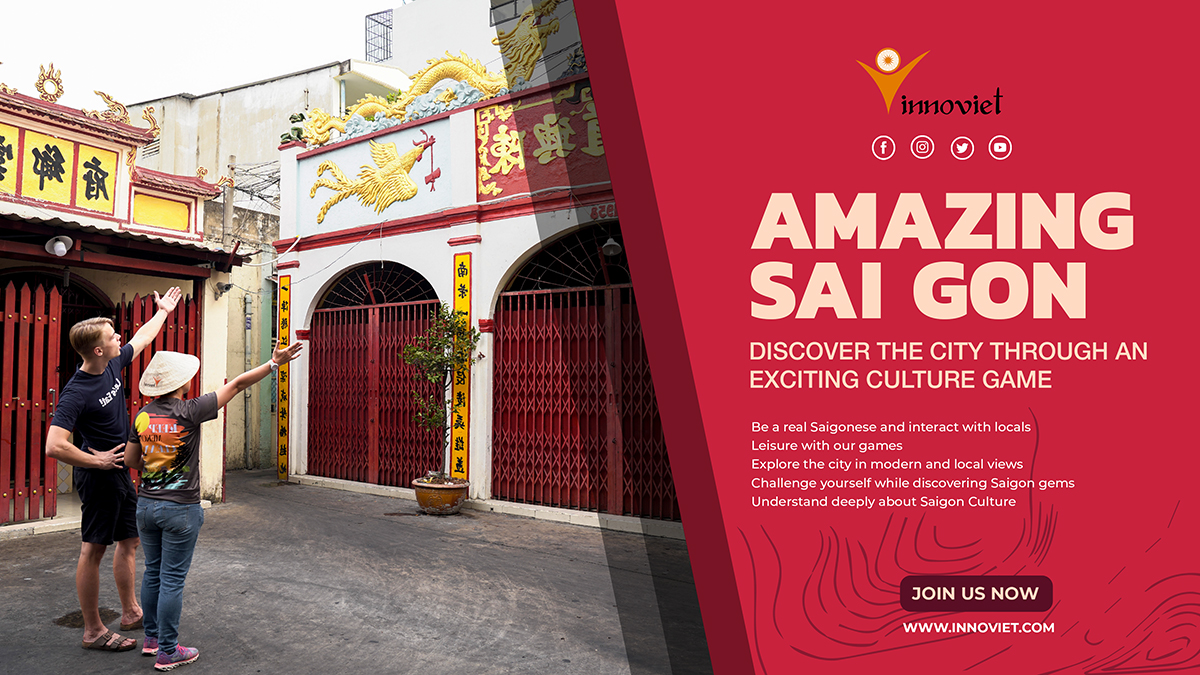 Exploring Saigon history and culture via interesting challenges is the theme of this special tour. 
 The games enable you to interact with locals to overcome these challenges. Locations that games take place vary from the local market to the old French apartment in the downtown area. These places remain untouched to the mass tourists where you can enjoy local vibes freely.
Teamwork is the key to get the prize from the organizer. By joining the games together, you not only learn about Saigon naturally and effortlessly in a fun way but also understand each other more and tighten the bond among members. So why don't you join the tour and unbox the mystery challenges? 
 The tour will be a great fit for family and friends.
Check it out at https://innoviet.com/tour/unique-ho-chi-minh-city-tour-amazing-saigon-12.htm 
3. Hội An:
Is taking unique and beautiful photos your priority to choose travel destinations? 
Then Hoi An is the right place where all the charm and beauty of time are packed into a small town and all you need is finding a travel agency to organize this special tour.
Photograph tours will take you to unique places to capture the cozy and vivid moment of Hoi An daily life from a humble garden filled with fresh herbs to a busy fish market in the early morning. The different aspects of Hoian' life will appear in your eyes in the most vivid way ever. It also offers you a good chance to immerse yourself in the local life.
You can check Hoi An Photo tour at https://www.hoianphototour.com/ 
Differing from the ordinary tours in which you only sit and see the sights, these unique activities allow you to understand the culture and local life deeply in a fun way. They are promised to give you an unforgettable memory. Let's check them out on your upcoming trip to Vietnam.