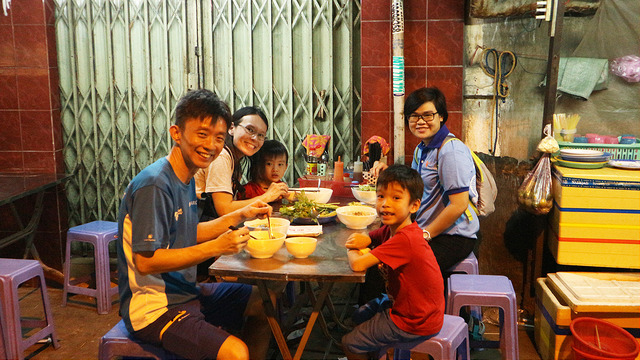 Traveling with your kids is not a bad idea. In fact, that's the best idea for your kids to learn new things. You and your kids will also have a chance to know more about each other. We also understand that finding places that your family can enjoy is not easy. Therefore, we will give you some destinations that you can have fun with your kids in Saigon in this blog.
1. Water Puppet Show
Water Puppet Show (Múa Rối Nước) is one of the traditional performances of Vietnamese people. Water Puppet Show was created around 10 centuries ago and developed during the Ly dynasty (1010 A.D - 1215 A.D). It is always performed in traditional festivals to celebrate a successful harvest season. Water Puppet Show is also considered as a special intangible culture of the Vietnamese people. When you take your kids to watch the  Water Puppet Show, the kids will learn about Vietnamese culture naturally rather than reading some thick books. Kids will have a fun time to look at these puppets moving around mysterious on the top of the water.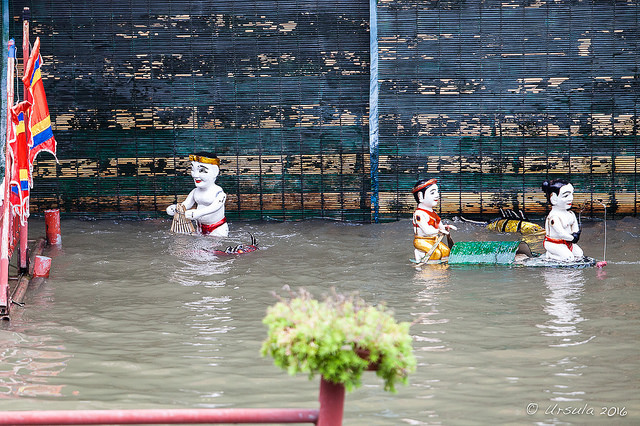 You can watch Water Puppet Show in The Golden Dragon Water Puppet Theater (55B Nguyen Thi Minh Khai Street, Ben Thanh Ward, District 1, Ho Chi Minh City, Viet Nam). You can buy the ticket here
2. Đầm Sen Water Park
Đầm Sen Water Park is a part of Đầm Sen Cultural Park system. This is a place where you and your kids can have fun with water slides, a wave pool, and several other thrilling rides for all ages. In my opinion, the greatest part is the small zip line. Of course, it's not for kids though. But your kids still have many choices ahead. It is located in District 11 so you can go there by Taxi (Vinasun or Mai Linh) or Grab Car. If you are worried about safety problems, the lifeguards are everywhere in the Water Park. There is also a Kid Pool which is decorated with colorful slides and massive statues of elephants and hippos spouting water jets.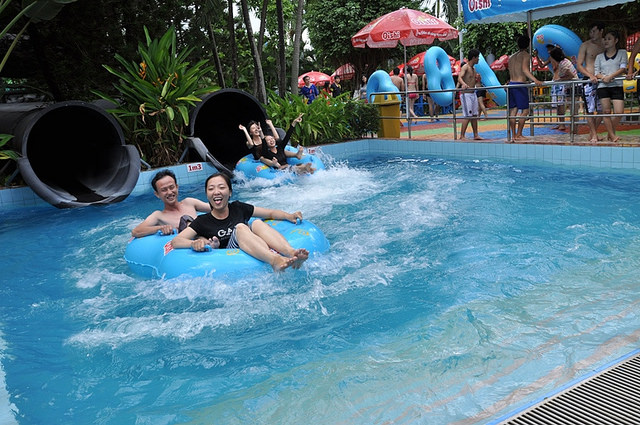 Opening: Monday to Sunday (EXCEPT Tuesday) from

  9:00 AM to 6:00 PM.

Address: 3D Hòa Bình Street, District 11, Hồ Chí Minh City.

Price Range: 

140.000 VND (above 1.4m height) and 90.000 VND (0.8m - 1.4m height).
3. Suối Tiên Theme Park
If you are disappointed because you can't find Disneyland for your kids in Saigon, Suối Tiên Theme Park could be a good replacement. Kids will enjoy and have the fun time as they do in Disneyland. The theme of this park is Buddhism and Vietnamese culture. Getting there, you can see many beautiful statues of Buddhist and legendary animals in Vietnamese culture like Dragon, Phoenix, Tortoise, etc. The whole area is very big so make sure that you go there early in order to experience all types of outdoor activities. There are some activities that you and your kids can enjoy like the roller coaster, crocodile feeding, etc. You can also go to a water park nearby to enjoy. The ticket for the water park is not included so you have to pay an extra fee. We suggest that you should go on the weekend because some shops or activities are closed during weekdays. You can bring food from outside to the park or water park as well.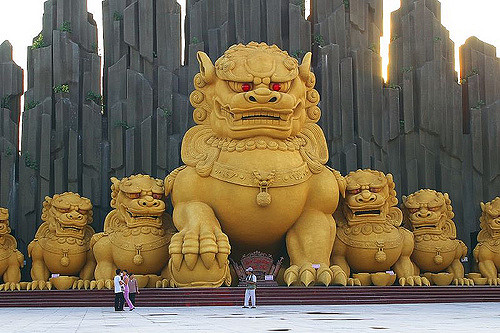 Opening: Monday to Sunday (8:00 AM - 5:30 PM)

Address: 120 AH1, District 9, Hồ Chí Minh City.

Price Range: 100.000 VND (Adult) and 50.000 VND (children under 1.4m height). 

Some games will ask you to pay an extra ticket to play. But don't worry, the price range is just around 1-2 USD
 4. Kiz City Centre Saigon
Kiz City Centre Saigon is a good place for kids to experience what they can become in the future. In this place, they will be taught about the working world and careers. Located in District 4, Kiz city has over 30 careers for kids to attend like photographers, police, pilot, etc. Maybe after visiting Kiz City Centre Saigon, you will find what your kids love. You can observe them from a not so far distance, the staff here are professional in playing with kids. Kiz City Centre Saigon also offers a miniature golf course and a coffee shop with open - air for you to relax.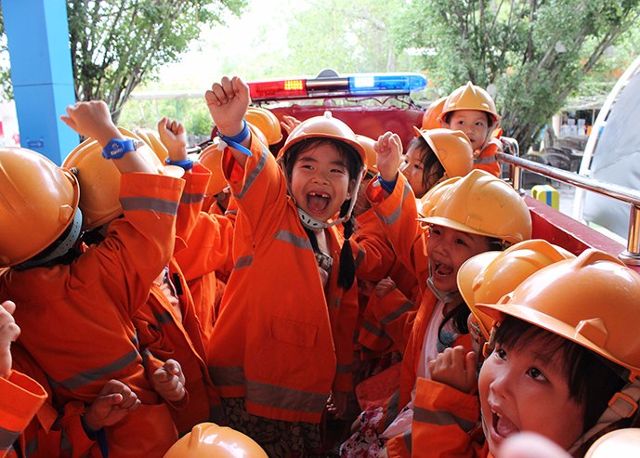 Opening Hours: Daily 09:00 AM – 5:00 PM

Address: Khanh Hoi Park, Hoang Dieu, Ward 5, District 4, Ho Chi Minh City

Tel: +84 83 825 3868

Price Range: 150.000 VND for Child, 20.000 VND for Adult
5.  Artinus 3D Art Museum Saigon
Artinus 3D Art Museum in Saigon is a huge gallery with full of 3D arts. With over 100 3D pictures which were created by a Korean artist, you can step inside those artworks (remember to take off your shoes) and take many pictures with your kids and blow your friends' mind with eye-tricking pictures. You can be trapped in a bottle, sitting on a small canvas, etc. Let together be creative as much as possible with your kids. We suggest that you should go during weekdays to avoid the crowd so that you and your kids can enjoy the museum comfortably. Normally, 2.5 - 3 hours is enough for you to discover all of the corners of the museum.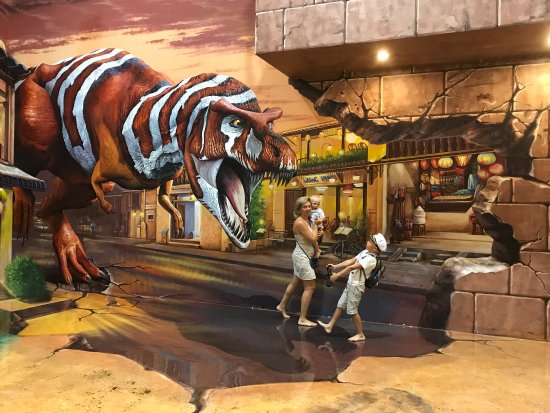 Opening Hours: Daily 09:00 AM – 10:00 PM

Address: 02-04 Road 9, Him Lam Residence, Tan Hung Thuan Ward, Ho Chi Minh City

Tel: +84 93 863 5455

Price Range: 200.000 VND on weekdays: 250.000 VND on weekends (Adults). 150.000 VND on weekdays; 200.000VND on weekend (Children under 18, The elderly over 60) and FREE for kids under 0.9m heigh
If you want to read more about our travel blogs and useful information for your trip, click here.